HAEMOGLOBIN A1C;
PREVALENCE OF CONTROLLED DIABETES IN REGISTERED DIABETIC PATIENTS WITH HAEMOGLOBIN A1C (HBA1C) ≤ 7 OF THREE SELECTED MOH PRIMARY HEALTH CARE CENTERS OF MAKKAH.
Keywords:
HbA1c,, Prevalence,, Controlled Type2 diabetes,, Primary Health Care Center.
Abstract
Objectives: Our aim was to determine the prevalence of controlled diabetes
on the basis of HbA1c test (Hb ≤ 7 ) in registered diabetic population in three Primary Health
Centers of Ministry of Health Makkah al Mukarrahma. Study Design: Retrospective review of
medical records of registered adult Saudi patients with type 2 diabetes. Setting: Three Primary
Health Centers of Ministry of Health Makkah al Mukarrahma. Period: 20 June 2015 to 31
December 2015. Methods: The sample size calculated was 354 patients with confidence level
of 95% and confidence interval of 5. The cut of values adjusted for all diabetes mellitus patients
was, haemogloblin A1c (HBA1c) ≤ 7. Three last readings were recorded and to be declared as
controlled diabetic case (valid control), last two readings were required to be within this normal
limit. Data was processed on Microsoft Excel and SPSS-23 software. Results: Overall the age
range was 21–79 (58) years and a mean of +/- SD of 56.67 +/- 11.97. Male were 206 and female
148 in number. Hb A1c test entries recorded in 292. On the basis of set HbA1c criteria no valid
control entry was found in one PHC while in other two, there were 15 (4.23% prevalence) valid
control entries. Valid control results were found significant (P < 0.05). Conclusion: Very low
Prevalence of controlled diabetes on bases of HbA1c test in Primary Health Centers indicate
noncompliance of this test in our study group. Guidelines of the Ministry of Health regarding
care of diabetic patients in Primary Health Care should be followed to achieve the recommended
outcome.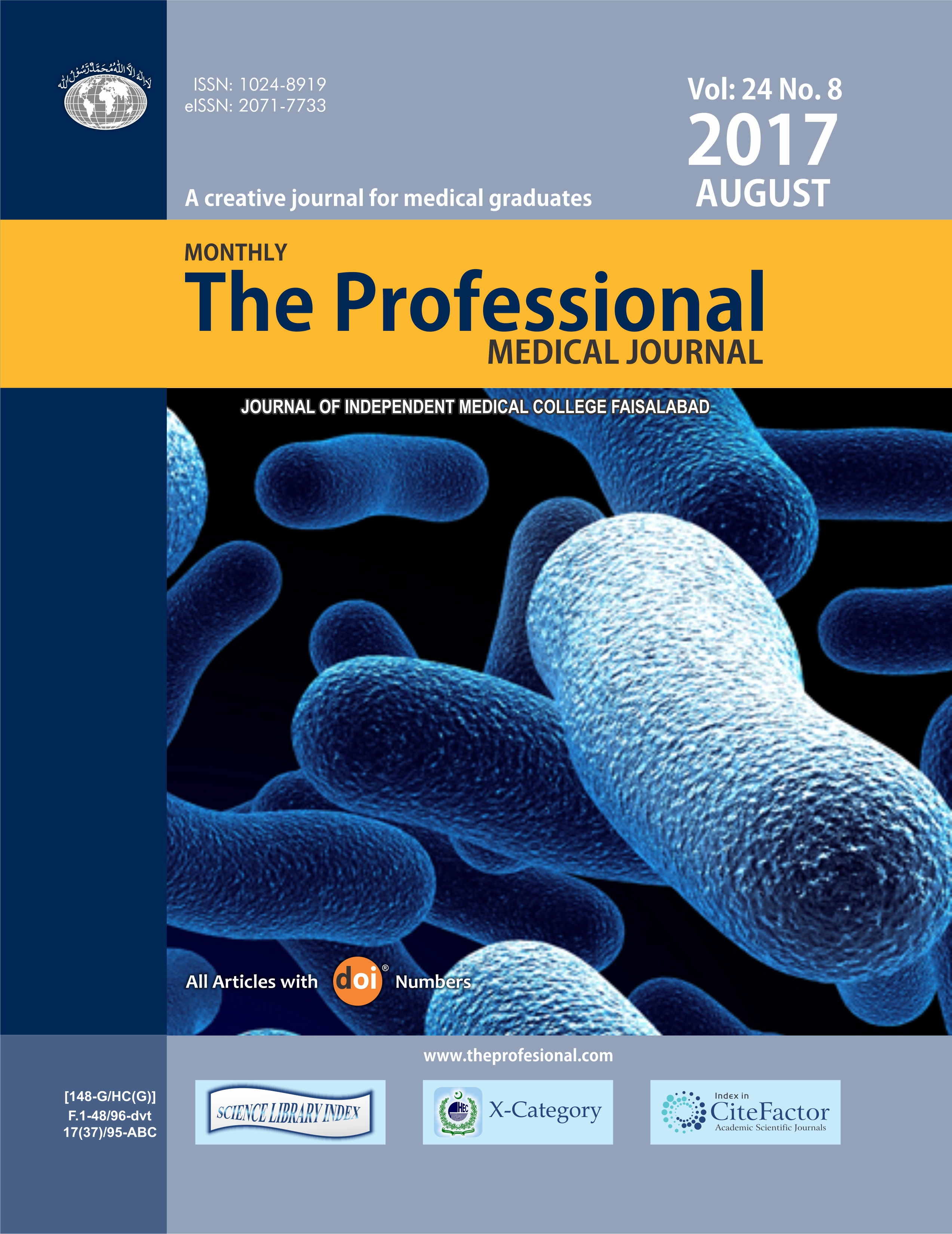 Downloads