BALANCED DIET
BALANCED LIFE
Keywords:
Balanced diet, Exercise and Weight loss
Abstract
Objective: Non-pharmacological intervention to manage the health by healthy
balanced diet and life style modifications. Study Design: Randomized Cross sectional Study.
Place & Duration: Pakistan Council of Scientific and Industrial Research (PCSIR) laboratory
Karachi from March 2012 to June 2013. Material & Methods: In this study, 210 volunteers were
included (137 male and 73 female) aged between 25-60 years. The study was conducted with
the questionnaire being filled at PCSIR labs, Karachi. The study period included from March to
May 2012. One year later the same group of volunteers were re-examined from March to June
2013, who managed to alter the diet and life style for one year. The questionnaire was filled by an
expert well versed in collecting the data from the patients who attended the OPD at PCSIR labs.
Results: The results indicate that a lot of people in our population lead a sedentary life style
and do not take part in physical activity which leads to health problems due to comparatively
less energy / calories expenditure. Conclusion: Efforts should be made globally to create
a public awareness and provide healthy environment to the people about pursuing healthy
lifestyles. Several life style behaviors may influence to maintain energy balance over long term.
The primary approach for achieving weight loss is lifestyle changes which includes reduced
intake of calories and increase in physical activity. Regular, moderate intensity physical activity
enhances long term weight maintenance and balance between energy input and output.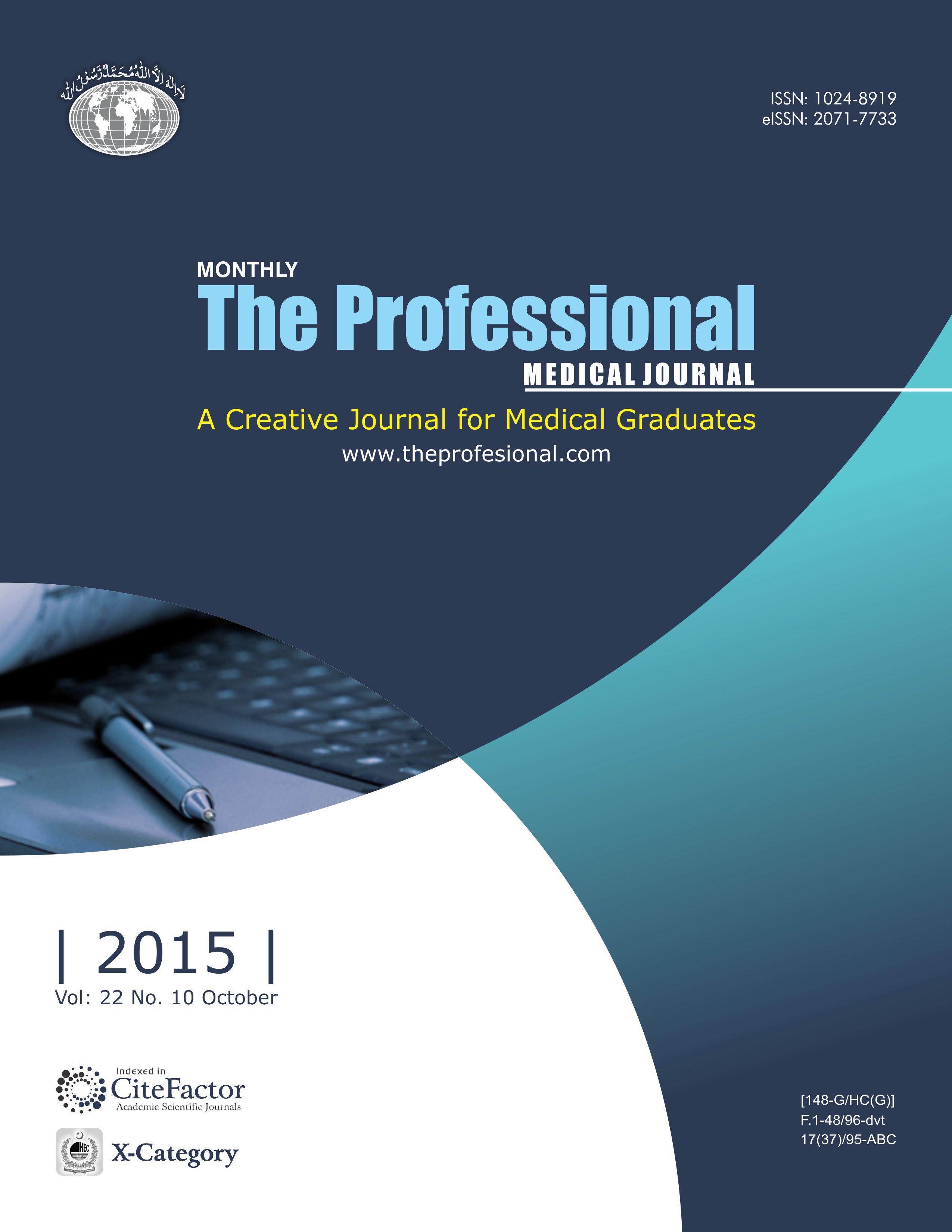 Downloads