HEPATITIS C INFECTION
TYPE II DIABETES MELLITUS PATIENTS IN A TERTIARY CARE HOSPITAL, KARACHI.
Keywords:
Hepatitis C virus, diabetes mellitus, Hepatitis
Abstract
Objectives: To determine the prevalence of Hepatitis C virus infection in Type II
Diabetes Mellitus patients and its associated risk factors in our population. Duration and Place
of Study: Study was conducted in Jinnah Post graduate Medical Centre, Karachi between
December 2013 to December 2014.Study Design: It is a Cross-sectional study. Data collection
and Results: Data was collected from registered diabetic patients, 355 diagnosed Type II
diabetes mellitus patients including 128(36.1%) males and 227(63.9%) females were selected
and their Hepatitis C screening was done by ICT method. The bio-data of the patients, history and
duration of diabetes mellitus, history of blood transfusion, previous surgery, accidents, shaving
from barber, tattooing, nose piercing, acupuncture,insulin use were recorded on a proforma.
Out of the 355 diabetes mellituspatients tested, 33 were positive for anti-HCV antibodies giving
a prevalence of 9.3%. Conclusion:There is increased prevalence of HCV infectionin diabetic
patients when compared with general prevalence of HCV in Pakistan.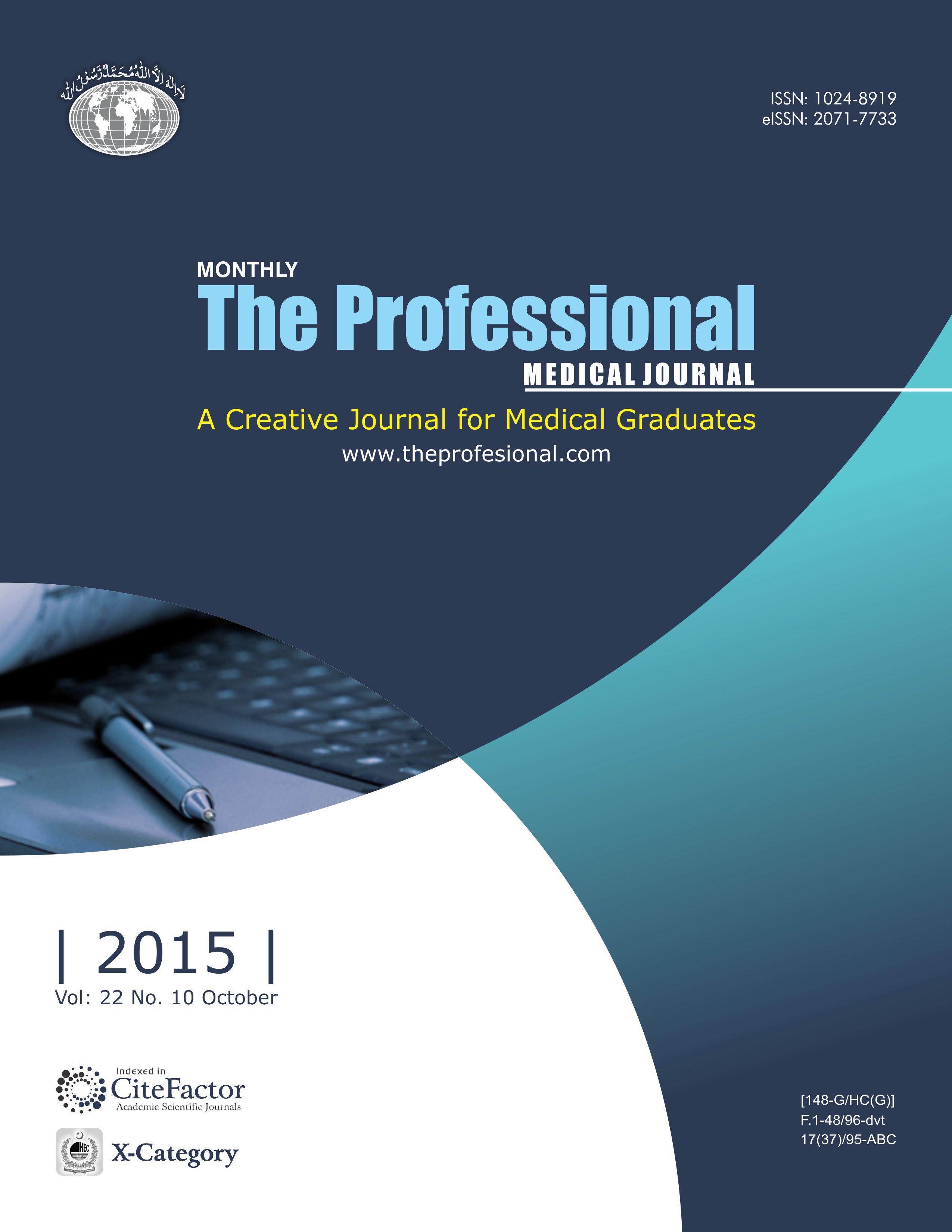 Downloads