HEPATITIS-C VIRUS INFECTION
SEROPREVALENCE AND RISK FACTORS IN STAFF NURSES OF LAHORE, PAKISTAN
Keywords:
Staff nurses, HCV, Genotype
Abstract
Objectives: Nursing staff is at potential danger of getting HCV infection. Objective
of present study is to determine the prevalence and associated risk factors of hepatitis C among
nurses in Lahore, Pakistan. It also aimed to estimate the HCV genotypes and find out any
relationship between their working area and the incidence of HCV infection. Setting: Various
public and private hospitals of Lahore. Period: January 2013 to December 2013. Subjects
and Method: This study comprised 186 Nurses. All the samples were processed for Anti-HCV
antibody detection through ELISA by using third generation ELISA Kit. Genotyping was also
performed on all positive samples. In this study the data were analyzed using SPSS version 16.
A P-value < 0.05 was considered to be significant. Results: A total of 186 nurses were enrolled
and screened for Anti HCV in the study. The mean age of reactive and non reactive nurses was
22.33±1.15 and 23.66±1.97 years, respectively. Working experience in surgical wards, habits
for going to beauty salon as well as the purpose for which nurses visited beauty salon was
significantly associated with HCV status. i.e. p-value<0.05. Out of 9 reactive nurses, 8 patient
nurses had 3a viral genotype while 01 patient had un-typeable viral genotype. Conclusion: In
our study nine nurses have HCV infection and are at danger of the disease.The
working area
especially surgical wards is a source of infection of HCV.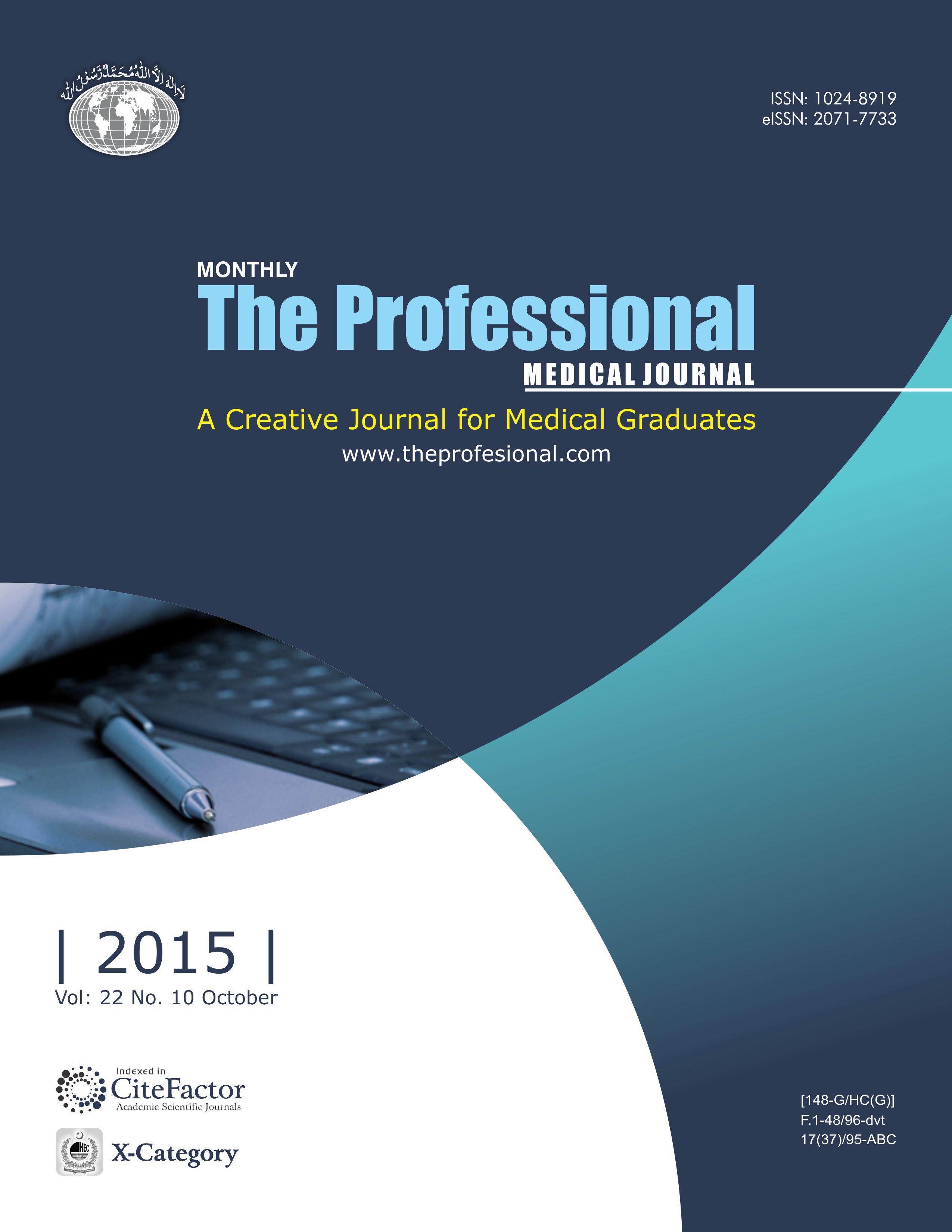 Downloads