ENDOMETRIAL CARCINOMA
INCIDENCE IN WOMEN WITH ABNORMAL UTERINE BLEEDING
Keywords:
Endometrial carcinoma, Dysfunctional uterine bleeding, Menorrhagia
Abstract
Background: Bleeding from the reproductive tract in women is a naturally
occurring event, generally the result of menstruation and childbirth, and is not associated with a
bleeding disorder in most cases. Dysfunctional uterine bleeding is the most common reason for
women to undergo an interventional gynecologic procedure. The major task of the clinician is to
exclude endometrial carcinoma in women and to identify organic pathology in order to manage
it effectively. Objective. To determine the incidence of endometrial carcinoma in women with
abnormal uterine bleeding. Study Design: Cross sectional study. Setting. Department of
Obstetrics and Gynecology, Sheikh Zayed Hospital, Rahim Yar Khan. Duration of study: Six
months (16th February 2013 to 15th August 2013). Material and method: One hundred and
sixteen women with complaint of abnormal uterine bleeding, meeting the inclusion criteria were
selected. All the patients were undergone endometrial sampling and assessment of endometrial
thickness was done which was confirmed by endometrial biopsy to evaluate endometrial
pathologies. The collected data was noted on pre-designed proforma. Results: The mean age
was 42.07 years. According to parity, 56 women (48.2%) have 1-4 parity, 48 women (41.4%)
have 5-8 parity and 12 women (10.4%) have 9-14 parity. The mean duration of dysfunctional
uterine bleeding was 14.64±7.87 months. Six women (5.2%) have endometrial carcinoma while
110 women (94.8%) have no endometrial carcinoma. Conclusion: This study thus proved that
in our setup the incidence of endometrial carcinoma is very high. So every patient with abnormal
uterine bleeding should undergo endometrial biopsy to rule out endometrial carcinoma.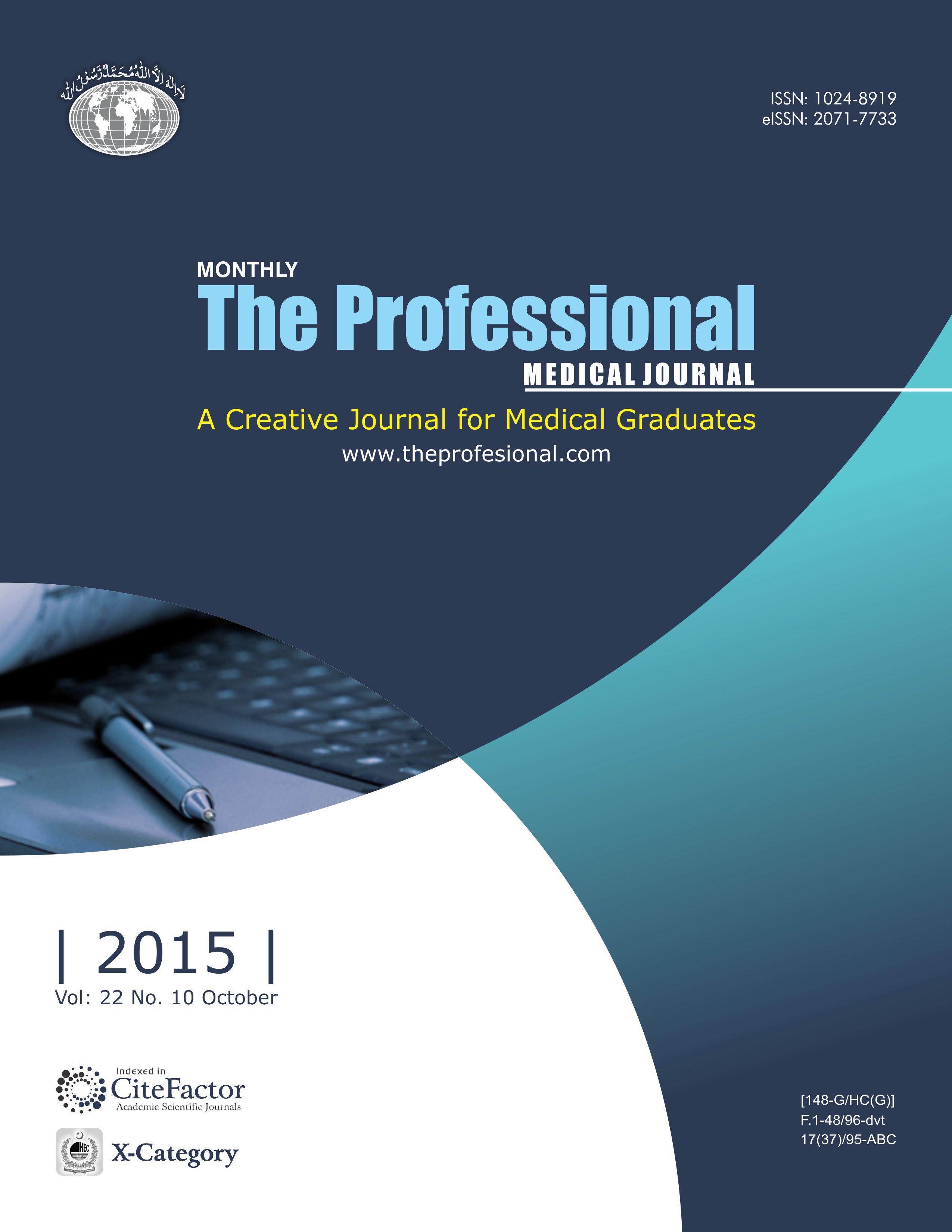 Downloads