THORACOLUMBER VERTEBRAL FRACTURES
OUTCOME OF SHORT SEGMENT TRANSPEDICULAR FIXATION
Keywords:
Transpedicular fixation, Thoracolumbar vertebral fracture, infection
Abstract
For spinal injuries, thoracolumbar junction is common site in our population.
Surgical management of unstable fractures and fracture dislocations of thoracolumbar spine
is still controversial. This study was conducted to document efficacy of short segment fixation
of thoracolumbar verterbral fractures. Objectives: To determine the outcome of short segment
transpedicular fixation of thoracolumbar fractures. Study design: Descriptive cross-sectional
study. Sampling technique: Non-probability purposive sampling. Material and Methods: A
total of 103 study cases with thoracolumbar vertebral fractures were taken in this descriptive
case series study which was conducted at department of Neurosurgery, Nishtar Hospital
Multan from February 2014 to June 2015. Informed verbal consent was taken from each
patient before participation in this study ensuring them confidentiality of the information and
explaining them objectives and procedure of our study. Once registered, detailed history and
clinical examination was done by a Neurosurgeon, investigations like X-ray dorsolumbar spine,
CT scan and Magnetic resonance imaging (MRI) dorsolumbar spine were also done. Short
segment transpedicular fixation was done and outcome of surgical management was assessed
in terms of improvement in power, hardware failure and infection by consultant neurosurgeon.
All the study cases were called for follow up visits after every month till 6 months to record final
outcome of management. All the information were recorded in the study proforma. Data were
entered and analyzed by SPSS version 22. Results: Out of these 103 study cases, 66 (64.1 %)
were male patients and 37 (35.9 %) were female patients and male to female ratio was 1.85:1.
Mean age of our study cases 33.92 ± 9.72 years ranging from 20 years to 54 years. Mean
ages of male patients was 36.68 ± 10.37 years while in female patients it was 29.00 ± 5.89
years (p=0.000).Post-surgical management improvement in power was seen in 55 (53.4%)
of our study cases, hardware failure in 11 (10.7%) and infection was observed in 20 (19.4%).
Conclusion: According to our study short segment transpedicular fixation is safe & effective
procedure providing efficient spinal stability. Short segment fixation is associated with minimum
blood loss and trauma and leads to early mobilization of the patient and ease in physiotherapy.
Transpedicular screw fixation is a useful choice for achieving better neurological recovery and
good pain control in post-traumatic thoracolumbar fractures.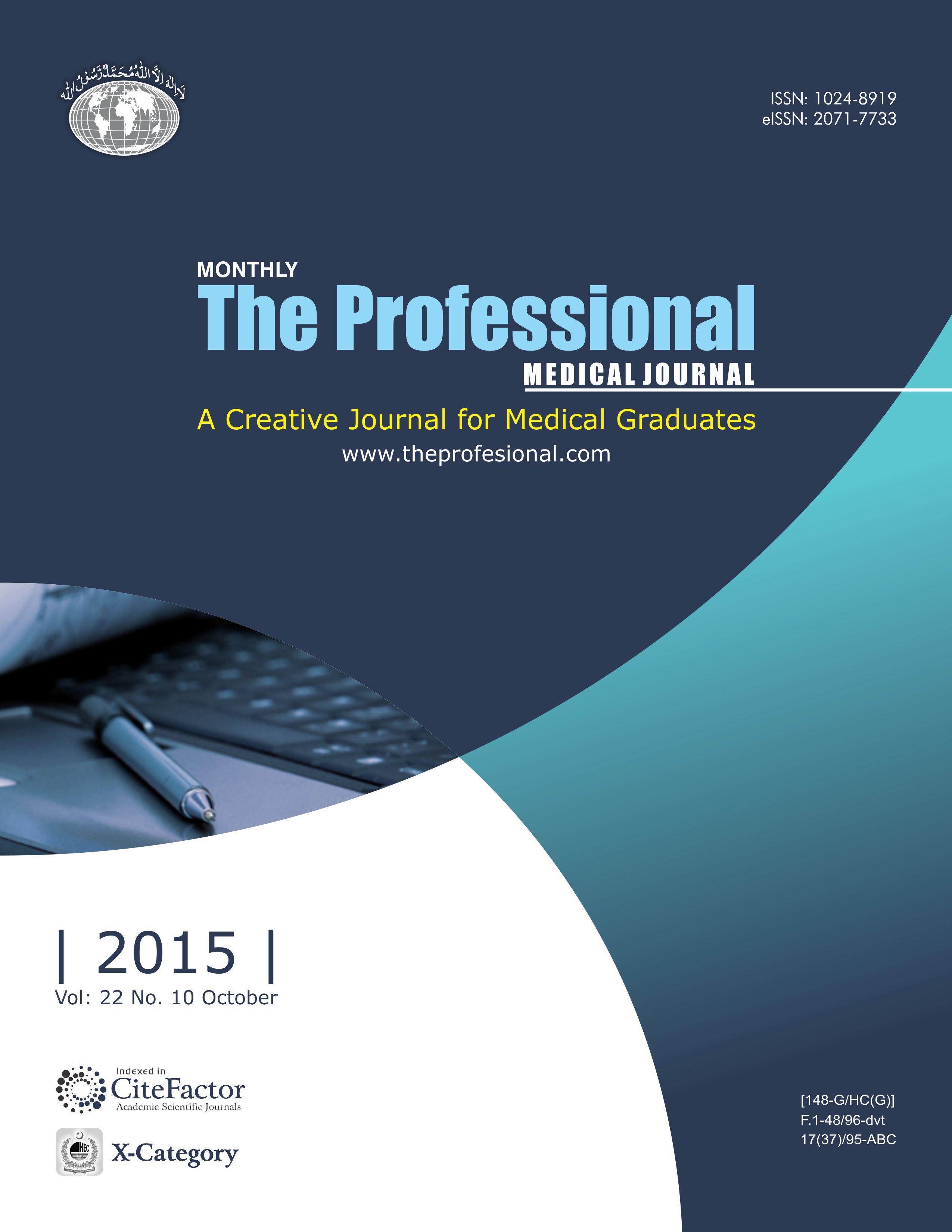 Downloads