PRE-DIABETES;
PREVALENCE IN STUDENTS OF AYUB MEDICAL COLLEGE, ABBOTTABAD.
Keywords:
Prevalence,, Pre diabetes,, Students,, Risk factors.
Abstract
Objectives: To determine the prevalence of pre diabetes in students of Ayub
Medical College and associated risk factors. Study Design: Prospective study. Period: Jan
2016 to Jun 2016. Setting: Ayub Medical College. Materials and Methodology: 130 students
participated after simple random sampling technique. Different variables were studied and
initially were entered on a pre-formed proforma and then SPSS 17.0 version were used for data
analysis. Results: 15(11.54%) of the students were suffering from pre diabetes. Among them
11(8.46%) were males while 4(3.07%) were females. 50 (38.46%) students had a positive family
history of diabetes whereas 80 (61.54%) had no family history. 111(85.38%) of the students
in study were non-smokers and Only 40(30.77%) students were doing regular exercise.
Conclusion: A significant prevalence of pre-diabetes in young adults is a matter of concern
therefore all young adults need to be targeted for screening of pre diabetes and lifestyle
modification.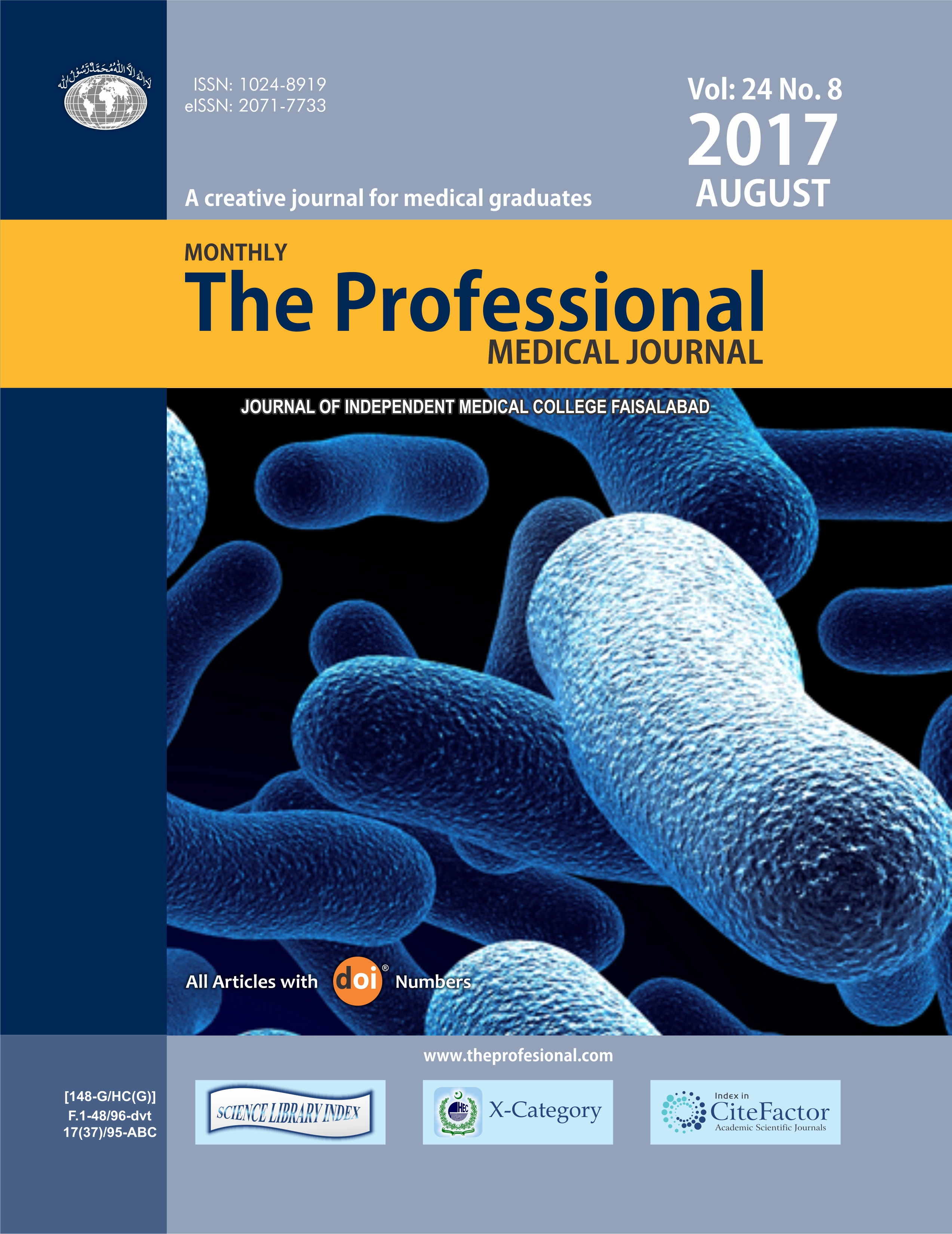 Downloads