FAMILY PLANNING METHODS;
KNOWLEDGE, PERCEPTIONS, AND EVER USE OF MODERN FAMILY PLANNING METHODS AMONG CHILDBEARING WOMEN IN TERTIARY CARE HOSPITAL.
Keywords:
modern contraceptive methods,, knowledge,, perception.
Abstract
Objectives: To evaluate the knowledge, perception and ever use of modern
contraception methods among women of reproductive age. Study Design: Cross sectional
study. Place and Duration: Gynecology and Obstetrics unit II in Abbasi Shaheed Hospital
during 1st Mar 2015 to 30th Jul 2015. Method: This is a prospective study which was carried out
at Abbasi Shaheed Hospital. All Female of reproductive age attending Gynecology ward were
taken except those not willing to participate .Data was collected by researcher through face to
face interview after taking verbal consent in local language. Participants were asked about socio
demographic characters including age, parity, education, knowledge, income, perception,
its barrier and use of contraception and source of information regarding contraception. A
predesigned questionnaire was used to enter data. Data analysis was performed using SPSS
Version 20. Results presented in tables. Dependent variables were included knowledge of
modern family planning methods, perception, and ever use of modern contraception methods.
Regression analysis will be used to identify respondent characteristics that predict ever use
of modern contraception methods. Result: The mean age of respondents was 27.9 years.
Literacy rate: 70.2% had no education.17.7% had primary education, and higher education was
found only in 2.3%. 22.55% had heard about modern contraceptive methods while 77.44%
had never heard about it. Amongst users of different modrencontracetion.80% had never used
any kind of contraceptives, while the most common form of contraception was condoms used
by 7.9%. Conclusion: Frequency of contraception is low among the target population, both
because of low level of awareness, along with a desire for large family not only amongst women
but also pressure from husband, mother in law, religious concern.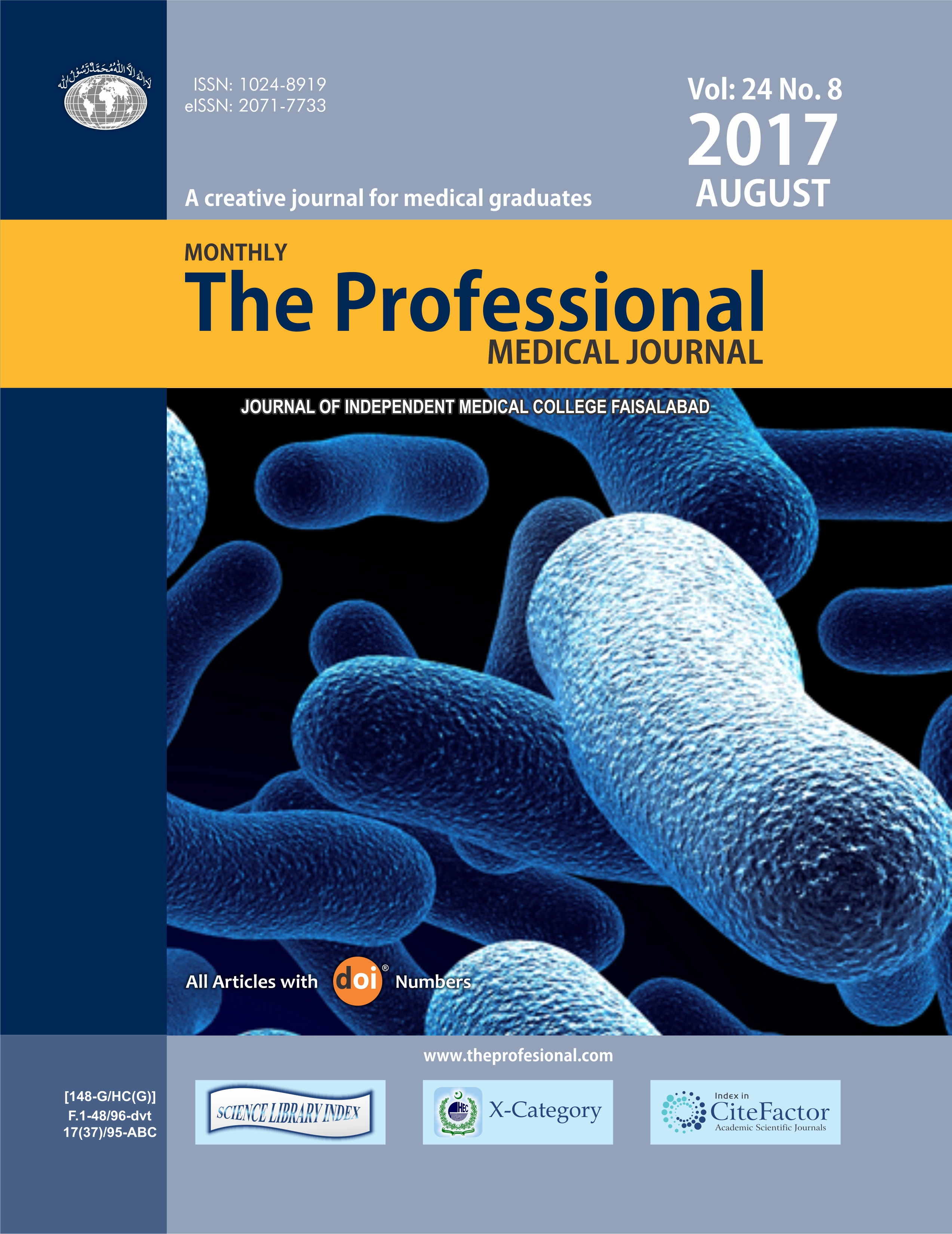 Downloads