HEAMODIALYSIS PATIENTS;
CENTRAL VEIN STENOSIS FOLLOWING TEMPORARY DOUBLE LUMEN CATHERIZATION IN INTERNAL JUGULAR AND SUBCLAVIAN VEINS
Keywords:
Central vein stenosis (CVS),, internal jugular vein (IJV),, Subclavian vein (SCV),, Temporary double lumen catheter,, Dialysis.
Abstract
Background: Internal jugular vein is considered the preferred site of insertion.
Prevalence of central vein stenosis following temporary double lumen catheterization at different
sites seems to be different in Asian countries. Objectives: To evaluate the number of cases having
catheterization and stenosis after being subjected to central vein catheterization (CVC) among
Pakistani population. Study Design: Cross sectional study. Period: 6 months period. Setting:
Admitted in the Department of Nephrology or already undergoing maintenance hemodialysis
fulfilling the inclusion criteria were included in the study. Material and Method: The sample
which was considered suitable for this study was 150 cases after checking the inclusion criteria
carefully. The patients were advised to undergo color Doppler ultrasonography of IJV and SCV
of both sides. Demographics and outcome variables were noted and recorded for the analysis
purposes. Data was analyzed used SPSS 20.inc Results: The frequency of catheterization of
catherization at IJV was found to be 128(85.3%) and frequency of catheterization at SCV was
22(14.7%). The frequency of CVS at IJV was found to be 43(29.68%) and the frequency of CVS
at SCV was 81(54.54%). The frequency of stenosis at SCV was found to be significantly higher
with a p value of 0.029 (<0.05). Conclusion: Internal jugular vein is the most frequent and
preferred site of temporary double lumen catheterization for haemodialysis as it is associated
with significantly lower rate of stenosis as compared to subclavian vein.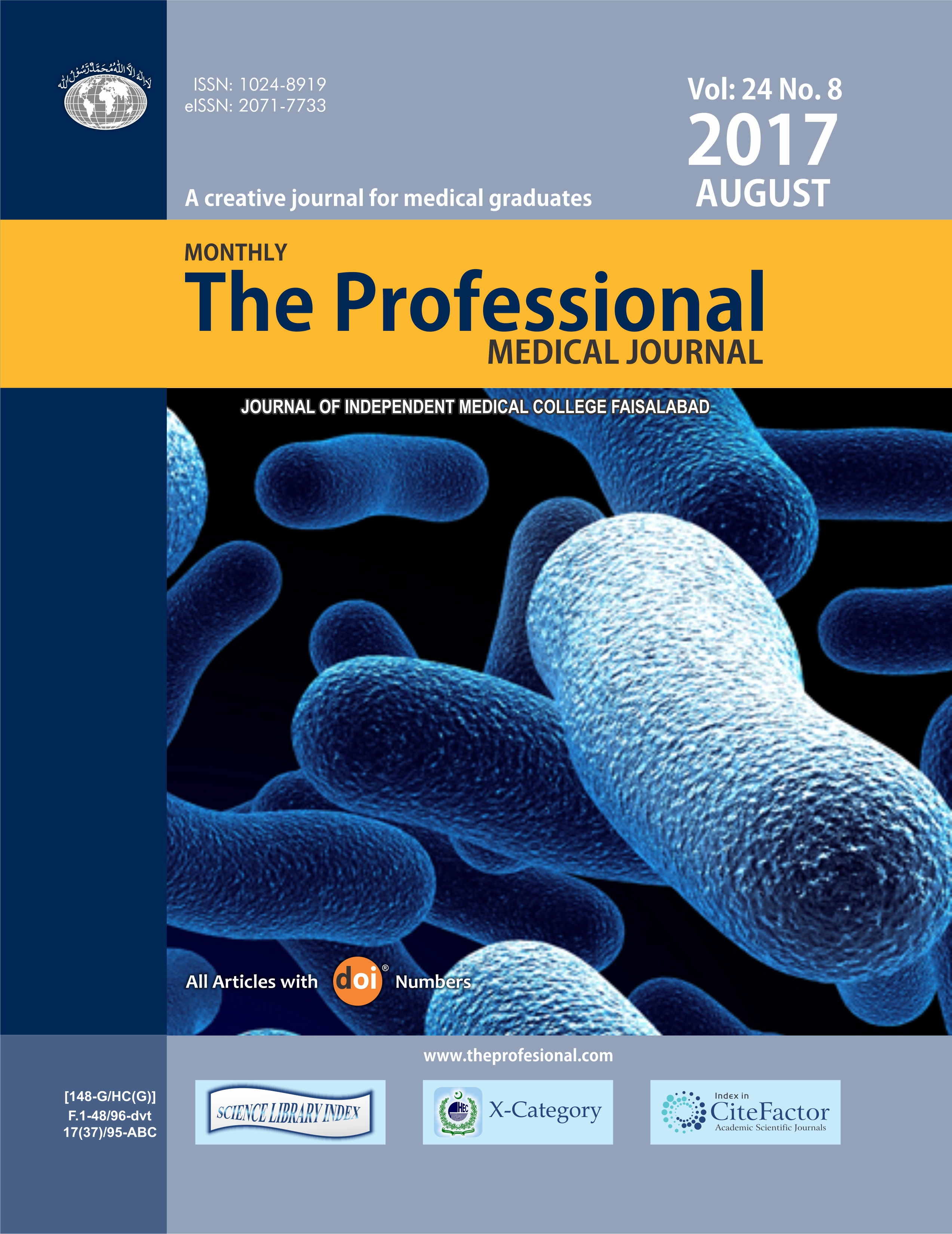 Downloads