SIMPLE NEPHRECTOMY;
ETIOLOGIES AND COMMON PRESENTATION OF NON-FUNCTIONAL KIDNEYS IN PATIENTS IN A TERTIARY CARE HOSPITAL
Keywords:
Non-functional kidney,, flank pain,, nephrectomy.
Abstract
Objectives: The aim of this study was to identify the main etiological factors
responsible for non-functional kidneys and the most common presenting complaints in patients
undergoing simple nephrectomy in a tertiary care hospital. Setting: Urology department
of Nishter Medical College and Hospital Multan. Period: January 2014 to June 2015 were
selected for this study. Methods: A total of Eighty (80) patients with non-functional kidney, who
underwent simple nephrectomy. Patients of any age and gender were included. Patients having
non-functional kidney due to any malignancy were excluded from this analysis. Detailed clinical
history regarding pain, micturition, radiographic findings and co-morbid conditions was taken
from every patients. Results: The mean patient's age was 29.21+11.80 years and the median
age was 25 years. Most common presenting complaints was flank pain. Mean Duration of flank
pain was 21.86+35.06 months. 45 (56.2%) were presented with Rt. Flank pain, 29 (36.2%) were
presented with Lt. Flank pain and 6 (7.5%) were of not having pain. Most common presenting
complaint along with flank pain was fever presented in 19 (23.8%) patients. The 2nd most
common was dysuria, 15 (8.8%) patients were presented with flank pain+dysuria. 11 (13.8%)
were with flank pain + pyrexia. Stone disease was the most common pathology responsible for
non-functional kidney diagnosed in 40 (50%) patients, out of which 35 (43.8%) were with renal
stones and 5 (6.2%) with ureteric stones. The 2nd most common pathology was Uretero-pelvic
junction obstruction (UPJO) presented in 25 (31.2%) patients. Conclusion: Renal stones are
most common benign cause responsible for most of the nephrectomies and UPJO is the 2nd
most common pathology. While most common presenting complains of patients suffering from
non-functional kidney are flank pain, and flank pain along with fever or Pyuria.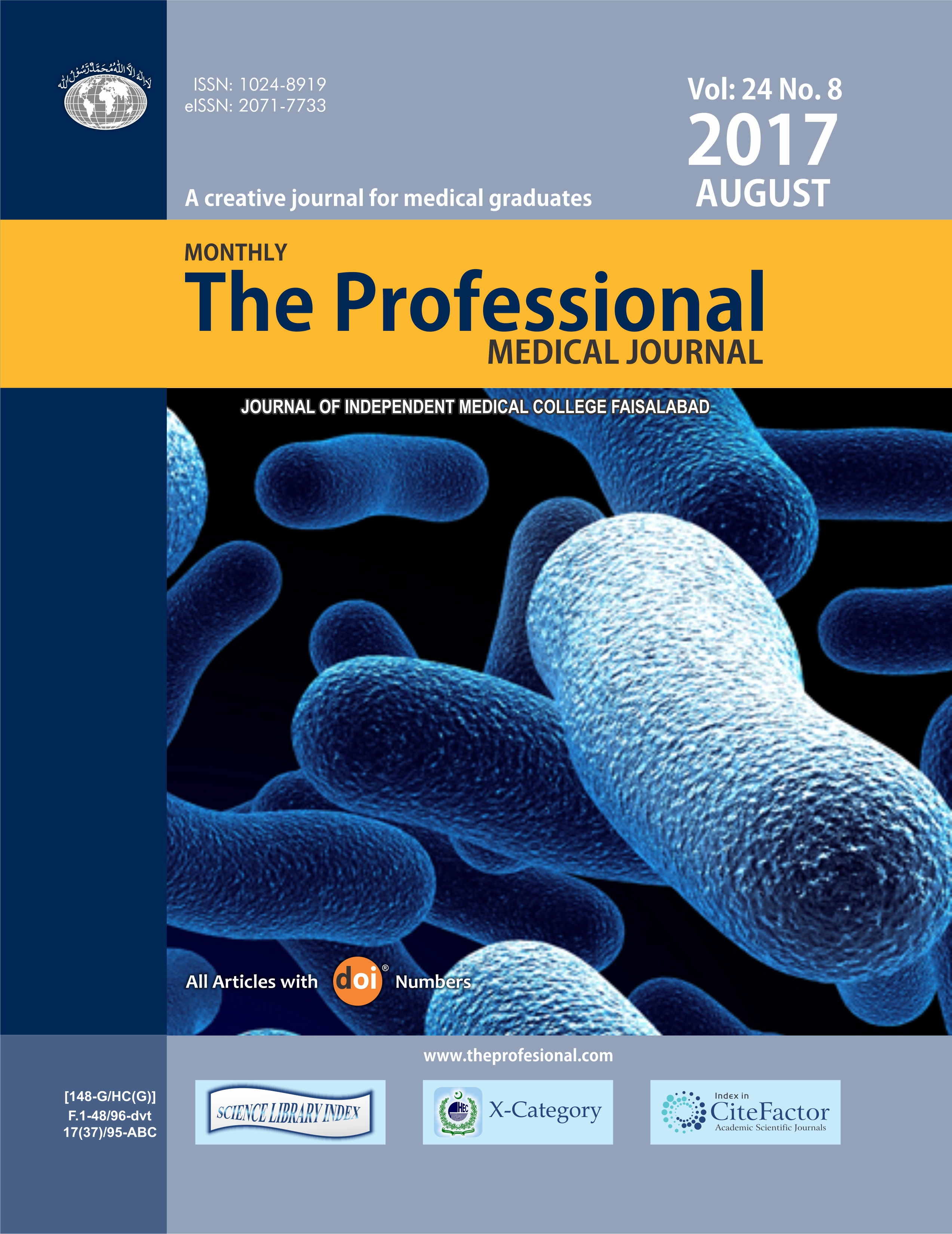 Downloads