OVARIAN VEIN THROMBOSIS;
A CASE REPORT
Keywords:
Acute Abdomen,, Gynecology,, Oophorectomy,, Pelvic Inflammatory Disease.
Abstract
Introduction: Ovarian Vein Thrombosis is a rare presentation in the surgical
emergency. It usually is reported in the postpartum period but may present as an acute
abdomen in the ER. Case Presentation: A 38 years old female presented with a history of
Dilation and Curettage 3 days back Presented with severe lower abdominal pain, fever and
vomiting. An exploratory laparotomy revealed left ovarian thrombosis with 1L hemorrhagic
fluid in the peritoneal cavity. Left oophorectomy was done and anticoagulation started post op.
Conclusion: OVT poses a diagnostic dilemma for the patient presenting to the emergency with
an acute abdomen because prompt diagnosis and treatment are necessary to prevent further
complications.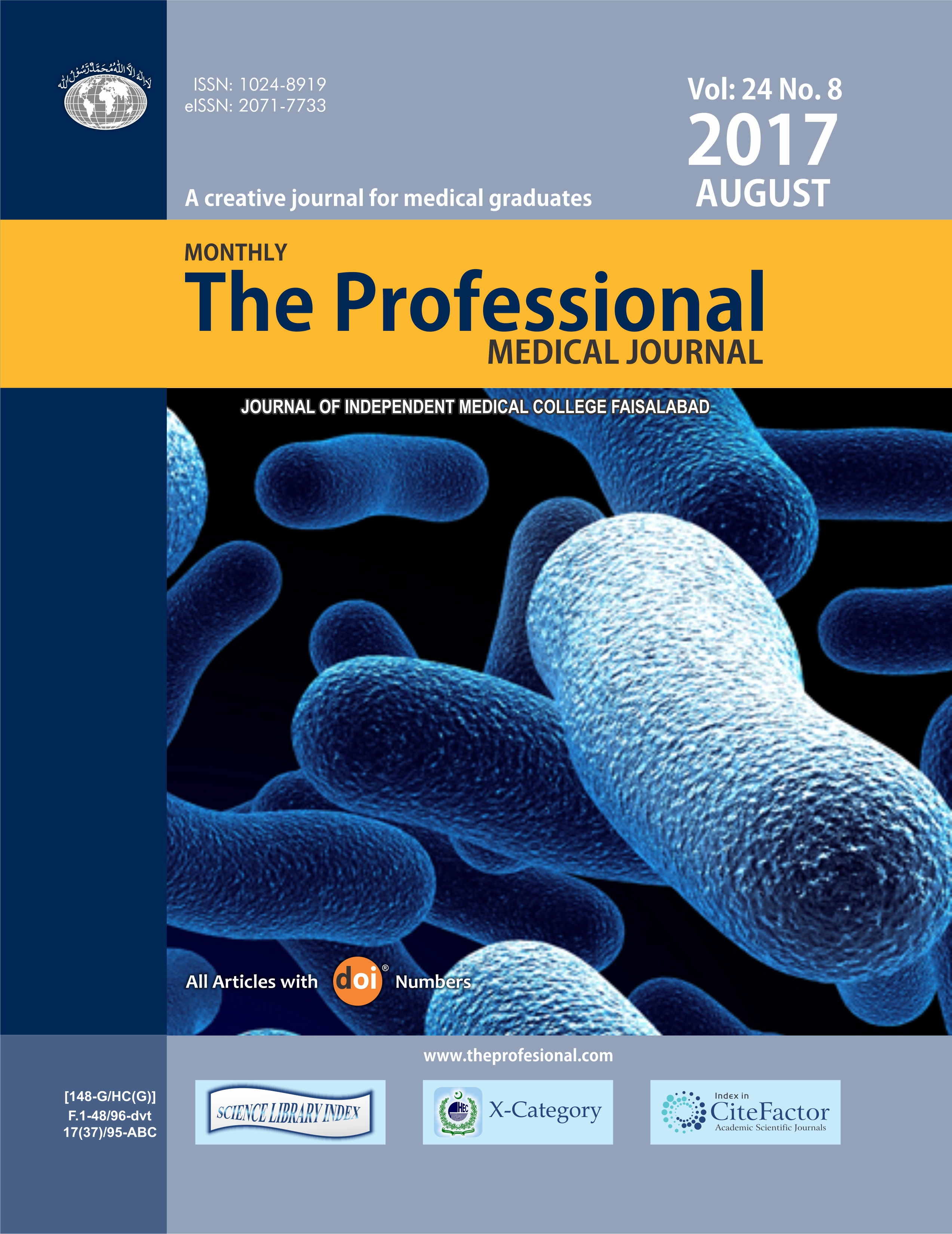 Downloads