UROTHELIAL CARCINOMA OF URINARY BLADDER
IMMUNOHISTOCHEMICAL DEMONSTRATION OF COX-2 IN CORRELATION WITH VARIOUS GRADES
Keywords:
Immunohistochemical staining, Cycloxygenase - 2
Abstract
In spite of the fact that inflammation has been regarded as a localized or
generalized defensive component of the body to different types harmful stimuli, there has
been becoming confirmation of its strong part in initiation or progression of different ailments
particularly related with cancer. Objectives: Aim of this study was to recognize the pattern of
expression and level of intensity of COX-2 in different grades of papillary urothelial carcinoma
of urinary bladder along with significance of COX 2 in tumerogenesis of urothelial carcinoma of
urinary bladder. Setting: Department of Pathology, BMSI, JPMC. Period: 1.1.2009 to 31.12.2012.
Methods: The marker of COX-2 was investigated by using Immuno- histochemistry. Results:
COX 2 was not detected in normal urothelium, but its intensity was expressed as 68% in low
grade, 72 % in high grade and 80 % in invasive urothelial carcinoma. Conclusion: Results of
the present study indicate that COX-2 as a component of inflammation play an important role
in progression of urinary bladder tumor and encourage use of COX 2 inhibitors as potential
antitumor agent.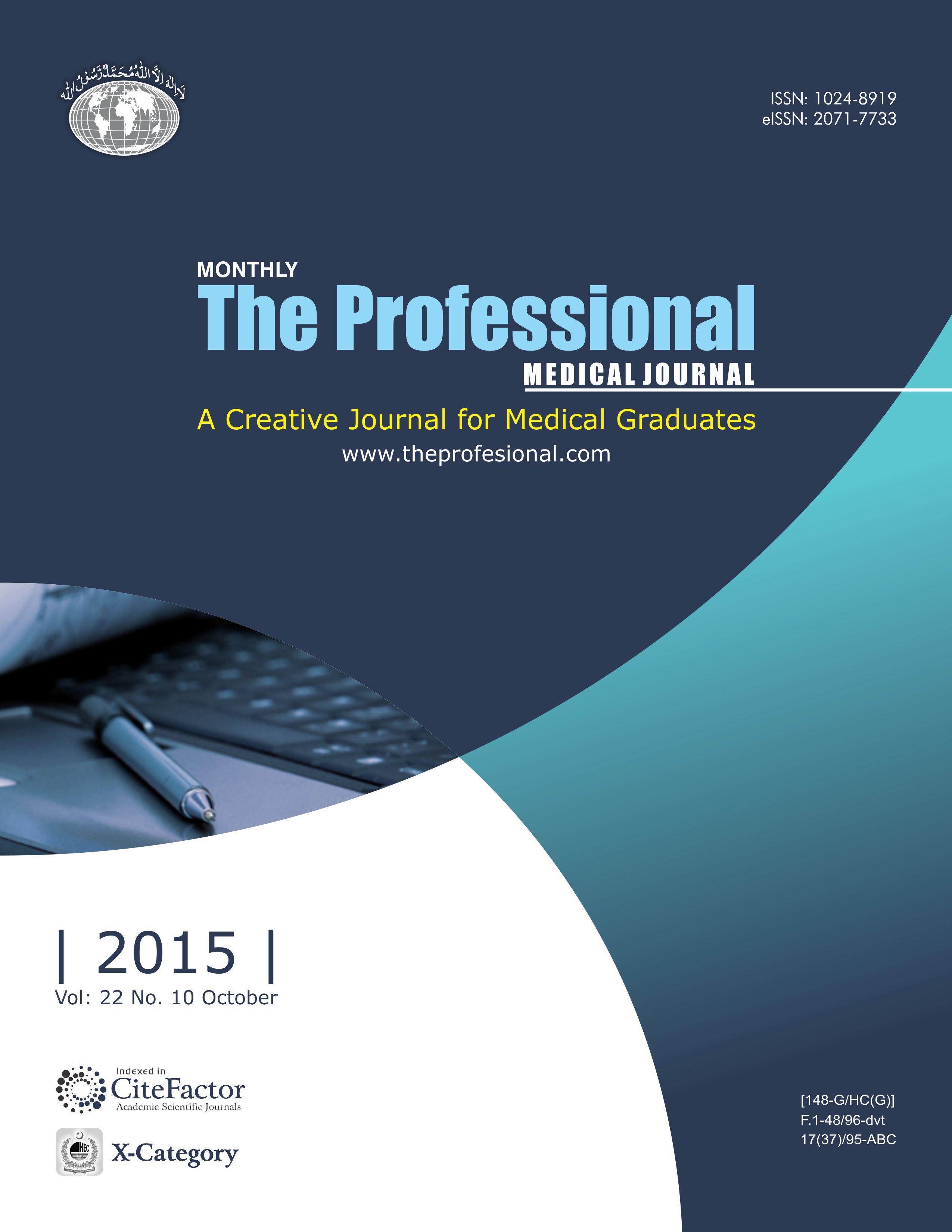 Downloads