TIBIAL DIAPHYSEAL FRACTURES;
EVALUATION OF MANAGEMENT TREATED BY POP CAST VERSUS INTRAMEDULLARY NAILING IN TERMS OF TIME OF UNION.
Keywords:
Plaster of Paris cast (POP cast),, intramedullary interlocking nail,, union.
Abstract
Objectives: To evaluate the management of tibial diaphyseal fractures treated by
POP cast versus intramedullary nailing in terms of time of union. Design of study: Randomized
controlled trials. Setting: Department of Orthopaedic, Allied / DHQ Hospital, Faisalabad.
Duration of Study: Six months (01-08-2013 to 31-01-2014). Materials and Methods: 80
patients fulfilling the inclusion and exclusion criteria were included in the study. After laboratory
and radiological assessment, the patients in Group 1 were treated by long leg cast. The patients
in Group 2 were treated with intramedullary interlocking nail. The patients were followed on OPD
basis. Results: 80 patients divided into 2 groups. Each group had 40 patients. Mean age of
patients was 30.99 ±8.092 years. There were total of 65% males and 35% females in this study.
According to geometry of fractures simple transverse fractures were 47.5%, spiral fractures
were 17.5%, oblique fractures were 25% and segmental fractures were 10%. There were 71.25%
closed fracture and 28.75% type l open fractures. Mean time of union was 23.86 ± 5.48 weeks in
group 1 while in group 2, mean time of union was 18.35 ± 4.12 weeks. P-value was 0.001 which
is statistically significant. Conclusion: It is concluded that reamed intramedullary interlocking
nailing is a good mode of internal fixation comparing with conservative management of close
reduction and POP cast in both close and type I open fractures in terms of union.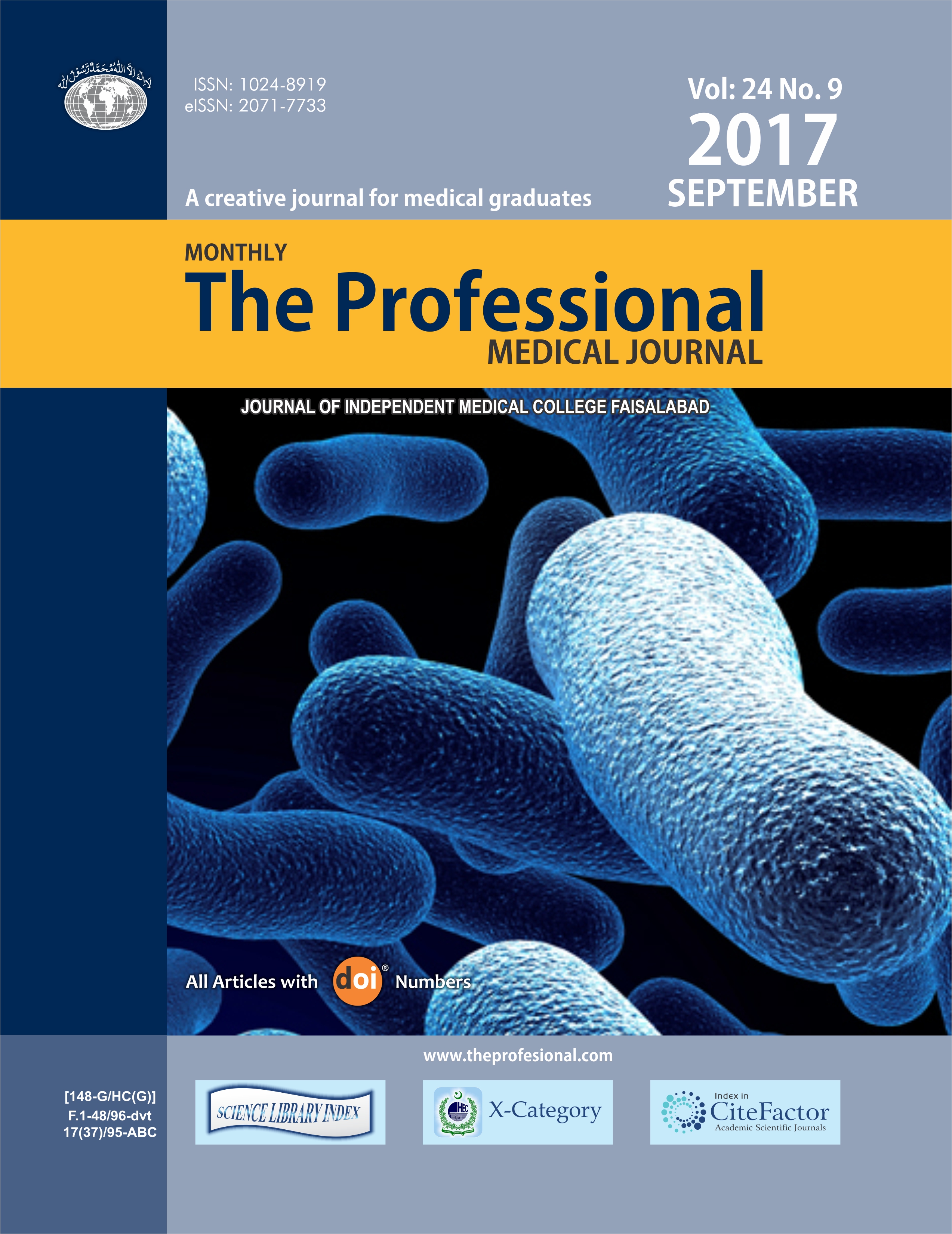 Downloads