SMOKELESS TOBACCO;
SERUM FERRITIN AND VITAMIN B12 IN RELATION TO C REACTIVE PROTEIN IN INDIVIDUALS. HYDERABAD SINDH BASED STUDY.
Keywords:
Manpuri,, Betel Nut,, Gutka,, Hyderabad,, Sindh.
Abstract
Objectives: To know the serum ferritin and vitamin B12 levels in relation to C
reactive protein in individuals using smokeless tobacco in Hyderabad, sindh, Pakistan. Study
Design: Cross sectional study. Place of Study: Private clinics of consultants of Hyderabad,
Sindh, Pakistan. Duration of Study: January 2016 to February 2017. Methodology: One
hundred eighty three individuals were selected from different clinics of physicians, dental
surgeons of sadder Hyderabad sindh Pakistan by judgmental sampling. Patients were young
subjects, mean age was 21.4±7.4 years, mean BMI was 22.1±3.8 and mean duration of
chewing tobacco was 2±1.5 years. All types and forms of gutaka, manpuri and flavored betel
nut were included like bombart, zafri and panparag. The dose was 30-100grams once or two
times. SPSS 16 was used as statical software and Chai square test was used to calculate
p value. P value was taken <0.05 statically significant. Results: Frequency of use of gutka
was 32%, Betel nut 38% and 29% had habit of chewing manpuri. Serum ferritin was low and
c reactive protein was high, p value was <0.05 in gutaka and manpuri users. Vitamin B12
was reduced significantly in gutaka user p value was <0.05. In betel nut chewers significant
finding was only high C reactive protein, p value <0.04. Conclusion: Smokeless tobacco has
significant negative impact on serum ferritin and vitamin B12 levels. These chewing agents also
increased inflammatory markers like c reactive protein.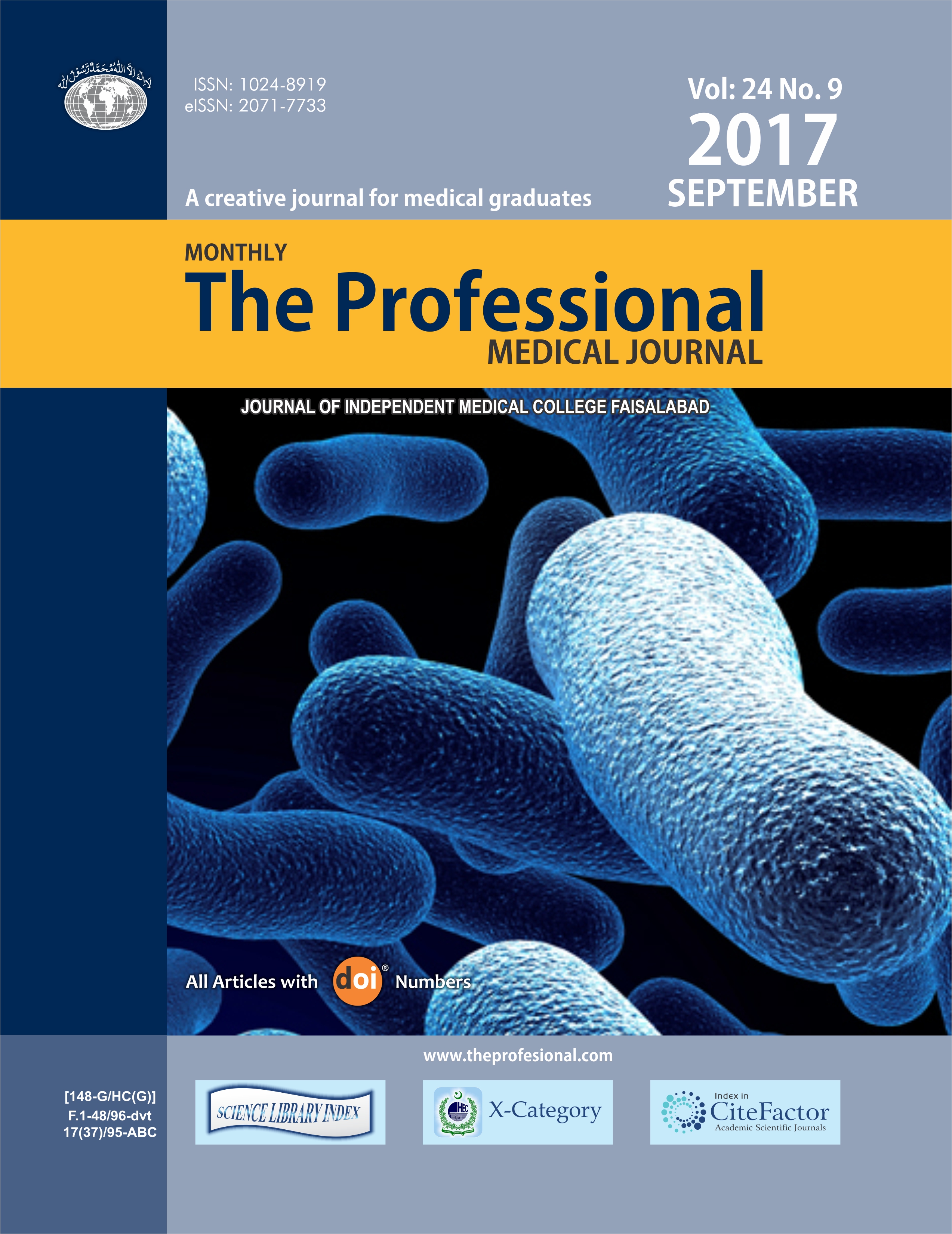 Downloads