HEPATITIS B AND HEPATITIS C;
HEPATITIS B AND HEPATITIS C FREQUENCY OF HEPATITIS B AND C AMONG BLOOD DONORS REPORTING AT BLOOD BANK OF IBNE- SIENA HOSPITAL MULTAN, PAKISTAN
Keywords:
Anti-HCV, Blood Donors, Frequency, HBV, HCV, HBsAg, Transfusion
Abstract
Objectives: To determine the frequency of HBV and HCV among blood donors
coming voluntarily at the blood bank of Ibne- Siena hospital and research centre, Multan,
Pakistan, to ascertain the disease burden in the community for their future prevention and
control. Study Design: It was a descriptive, cross- sectional study on blood units donated by
healthy individuals coming voluntarily for blood donation, and willing to get their blood tested
for HBV, HCV. Setting: Community medicine department of Multan medical and dental college
Multan, and blood bank of affiliated tertiary hospital, Ibn-e- Siena hospital Multan. Period: Six
months period from Jan 2016 to June 2016. Materials and Methods: Data of the blood donors
was collected. Present study was based on previous well maintained records of hospital blood
bank. During the reported period, a total of 1195 blood donors attended the blood bank, and
they all were screened for HBsAg and anti-HCV. SPSS- 16 was used to analyze the data, for
determination of frequencies of Hepatitis- B, and C according to the age and gender. Results:
Total numbers of blood donors were 1195. 1191 were males, and 4 were females. All the
females were negative for both HBV, and HCV. Males positive for HBV were 18 (1.5 %), and
those Positive for HCV were 27 (3.2%).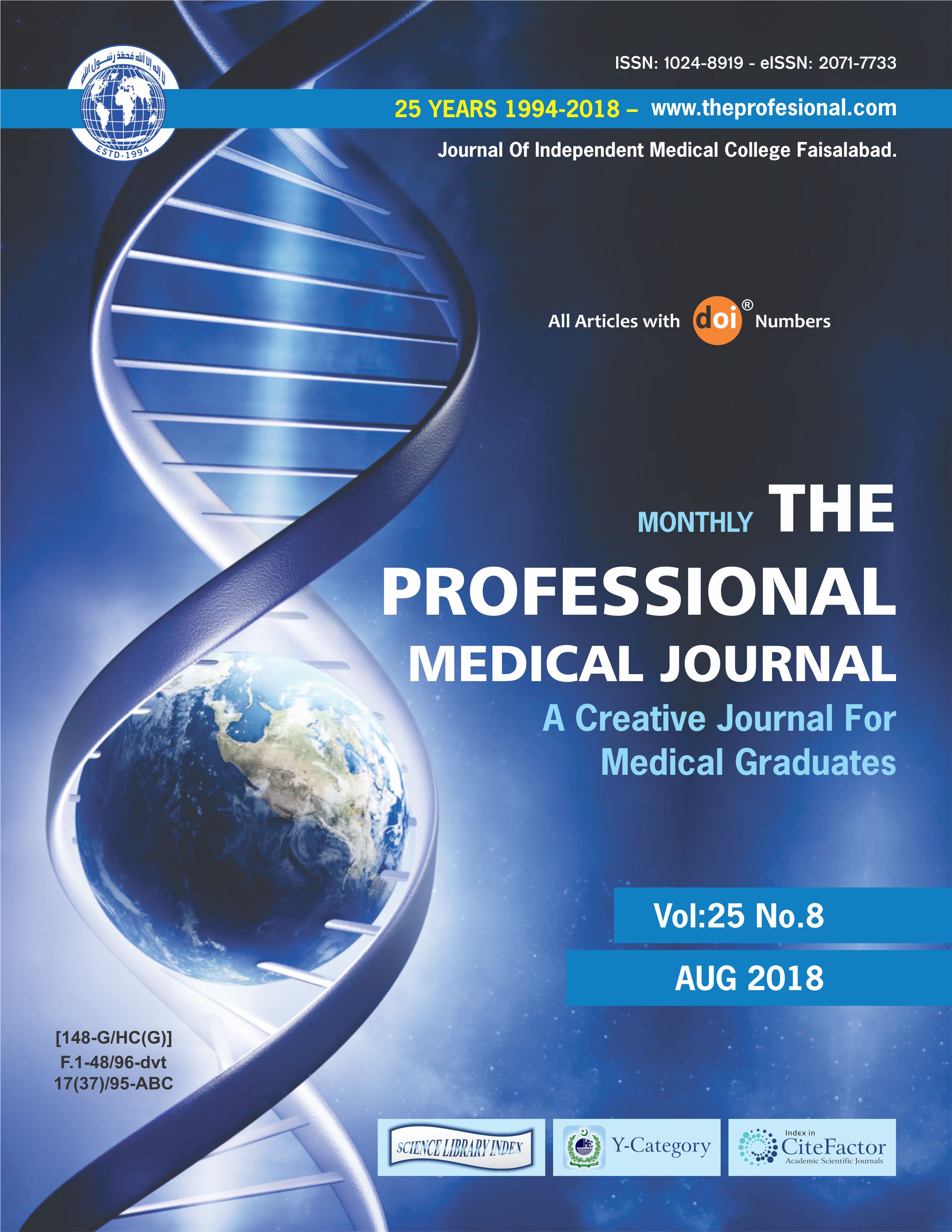 Downloads