ZIKA VIRUS INFECTION;
KNOWLEDGE AMONG GYNECOLOGISTS AND PAEDIATRICIANS.
Keywords:
Cross Sectional Study, Gynecology, Knowledge, Pakistan, Pediatrics, Zika Virus Infection
Abstract
Objective: To assess the knowledge of Zika virus infection in gynecologists
and pediatricians Study Design: Cross sectional. Setting: Tertiary care public hospitals
including Sardar Begam, and Allama Iqbal Memorial Hospitals, Sialkot; Services Institute of
Medical Sciences and Jinnah Hospital, Lahore; and Pakistan Air Force Hospital, Islamabad
(Pakistan). Period: July to December, 2016. Method: Calculation of sample size using p =
0.5 (inavailability of secondary data) in n = z2pq/d2 was followed by convenience samplingbased
recruitment of the specialists. An indigenously developed questionnaire (Cronbach's α
= 0.79) was administrated to each subject for recording sociodemographic and professional
information; and self-reporting to 12 close-ended items on Zika virus infection (ZVI) in women;
and microcephaly in newborns. The knowledge was categorized as adequate/inadequate.
Results: Overall 172 respondents included (response rate = 97.2%); and substantially higher
rate i.e. ≥ 91.9% was found against each of the correct options. Consequently, 94.8% (n
= 163) of them showed adequate knowledge (score 10-12 out of possible total = 12) on
the infection and microcephaly. The knowledge had insignificant association with any of the
sociodemographic/professional variables e.g. specialty (p ˃ 0.05; χ2 test). Similarly, post hoc
multiple comparisons using Tukey's HSD test revealed insignificant difference among the
mean values of score (p ˃ 0.05) in 3 occupational positions viz. Foundation doctors (M =
11.29, SD = 1.13), trainee doctors (M = 11.26, SD = 0.81), and consultants (M = 11.40, SD
= 0.82). Conclusion: Gynecologists and pediatricians had adequate level of the infection and
microcephaly-related knowledge; though lack disease-oriented attitude and practical handling.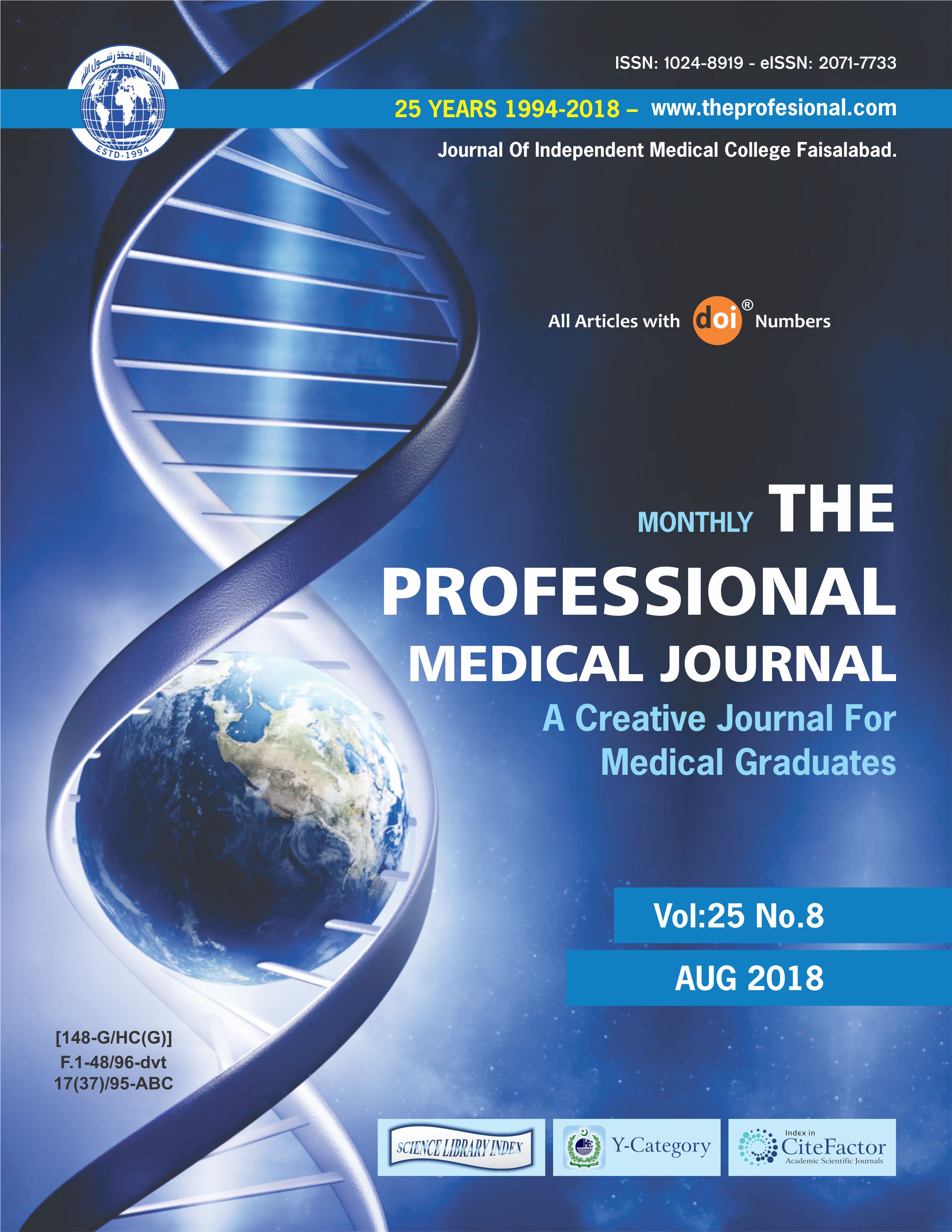 Downloads