UPPER GI HEMORRHAGE;
TO PREDICT THE FREQUENCY OF REBLEEDING BY PRE-ENDOSCOPIC CLINICAL ROCKALL SCORING SYSTEM IN PATIENTS
Keywords:
Hematemesis, Rockall score, rebleed, mortality.
Abstract
Objectives: To predict the frequency of rebleeding by pre-endoscopic clinical
Rockall scoring system in patients presenting with upper gastrointestinal hemorrhage. Study
Design: Descriptive Case series study. Period: six months. Settings: Departments of Medicine,
Liaquat University of Medical and Health sciences Jamshoro/Hyderabad. Material & Methods:
The source of data was 187 patients who reported with the presenting complaint of hematemesis
in ER and were then transferred to Medical Unit for further management. At the time of inclusion
the concerned Physician collected the demographic data, vital and relevant information for the
presence of co morbidities. After admission patients were shifted to endoscopy suite (situated
in Medical Unit) for the endoscopic diagnosis of the underlying condition. Any new episode of
hematemesis was considered as a re-bleed (within 120 hours of time zero). Rockall scoring
was calculated as per operational definition in the specifically designed proforma for the study.
Mortality was noticed in the time the patient stayed in the hospital. Rebleeding was the end
point of this study. Results: A total of 187 patients were selected for this study. Out of these 119
were males (63.64%) and 68 (36.36%) were females. The mean age of patients was 59.25 years
± 10.3 SD. Mean systolic BP was 107.08 ± 13.3, heart rate was 90.3 ± 11.9 and clinical Rockall
score of 3.5 ± 0.8 SD. A total of 111 (59.4%) patients presented with bleeding esophageal
varices, 36 (19.3%) presented with bleeding gastric varices, together chronic liver disease
was responsible for 78.4% (147) of patients. Gastric erosions were seen to be the cause of
upper gastrointestinal hemorrhage in 18 (9.6%) of patients, whereas peptic ulcer disease was
the cause responsible in 20 (10.7%). Lastly gastric carcinoma was seen in only 2 (1.1%) of
patients. A total of 35 (18.7%) of patients experienced rebleeding episodes during the hospital
stay. Mortality was seen in 31 patients (16.6%). Conclusion: Clinical Rockall score is a good
predictor of rebleeding and mortality. However, application of this score for the purpose of
triage of patients reporting with bleeding esophageal varices is problematic because this group
has the presentation of liver failure along with hematemesis so getting low Rockall scores (and
predicting survival without endoscopic intervention) is not possible in this group of patients.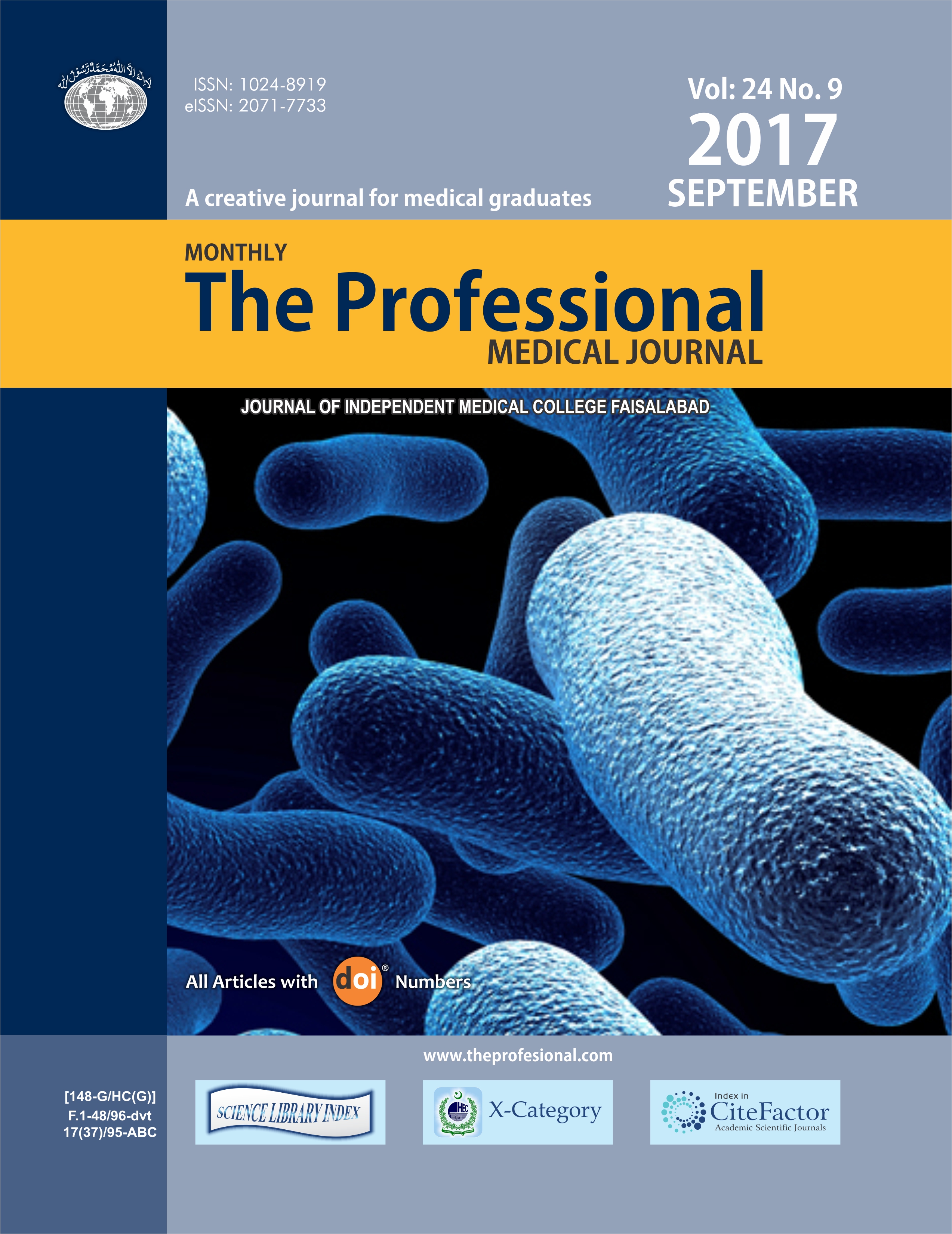 Downloads