ANAL FISSURE;
COMPARISON OF EFFECTIVENESS OF 2% DILTIAZEM OINTMENT TO 0.2% GLYCERYL TRINITRATE OINTMENT IN TREATMENT
Keywords:
Fissure in Ano,, Pain during Defecation,, Constipation.
Abstract
Objectives: To compare the effectiveness of 2% Diltiazem ointment with 0.2%
Glyceryl trinitrate ointment. Place & period: The study was conducted in surgical units,
Bahawal Vicotria Hospital, Bahawalpur, Pakistan from 01-01-2016 to 31-12-2016. Material &
Method: In this prospective comparative study, 160 patients with anal fissure were equally
&randomly divided in two group A (received 2%diltiazem ointment) & group B (received 0.2%
Glyceryl trinitrate ointment). The ointment had to be applied to anal verge twice daily for 6-8
weeks. Assessment was done at 2nd, 4th & 6th weekends for fissure healing, pain relief & side
effects. Results: Complete fissure healing was observed in 80%of patients in group A & 70% in
group B (P<0.15). Pain response was good & was fairly similar in both the groups. Headache
occurred in 5% in group A & 20% in group B (P<0.002). Mean time taken for healing of fissure
in group A was 5.5±0.28 weeks & in group B was 5.8±0.32 weeks (P< 0.237). Recurrence rate
was 7.5% in group A & 17.5% in group B. Conclusion: Topical Diltiazem is preferred to topical
Glyceryl trinitrate in the treatment of acute & chronic fissure, because it is associated with a few
side effects.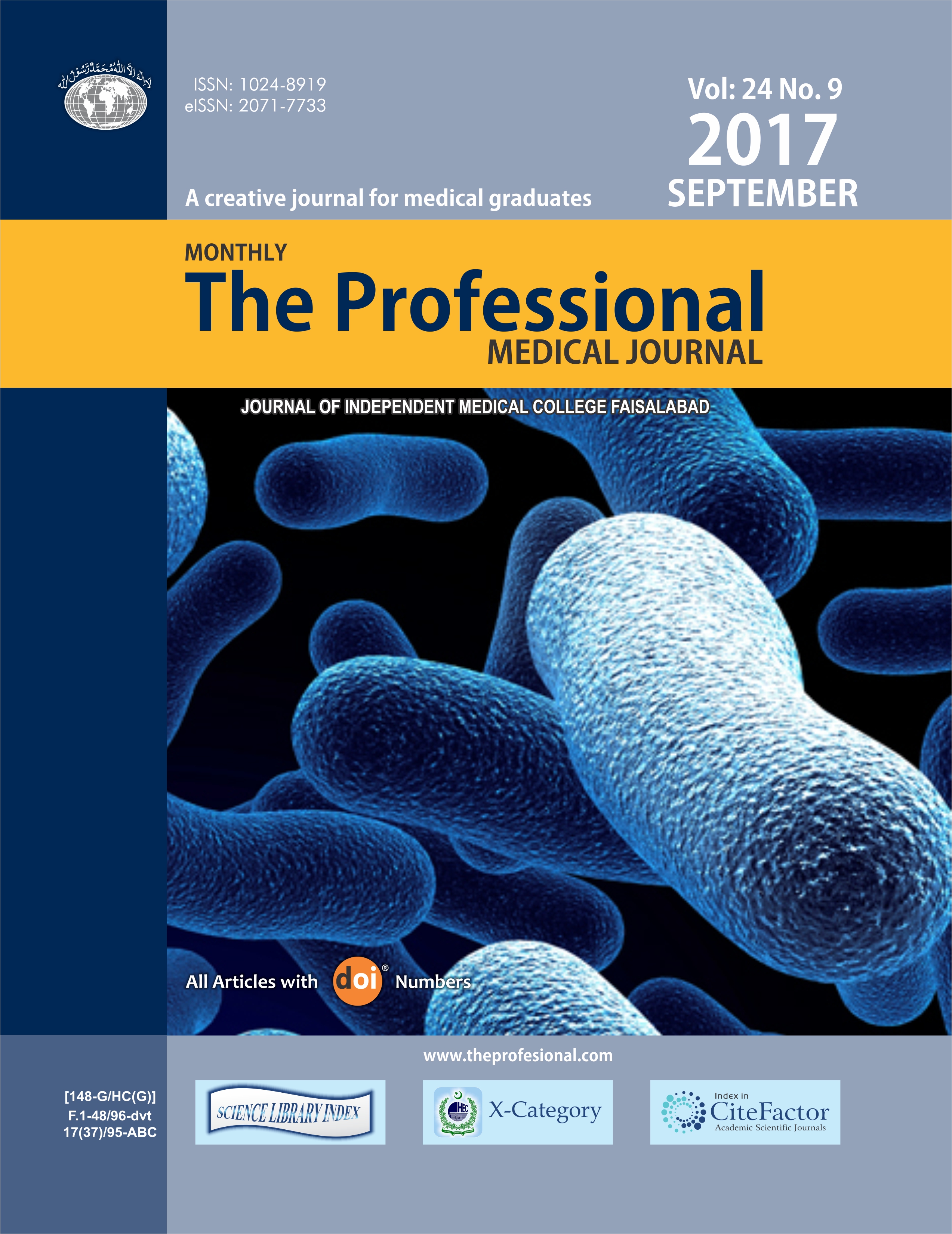 Downloads