AMNIOTIC FLUID ASSESSMENT;
DYNAMIC ROLE OF ULTRASONOGRAPHY IN AMNIOTIC FLUID ASSESSMENT IN PREGNANCY IN PAKISTAN
Keywords:
Amniotic fluid,, polyhydramnios,, oligohydramnios
Abstract
Objectives: To assess amniotic fluid volume in second and third trimester of
pregnancy in Pakistani population. Period: Three months. Setting: Talha ultrasound, Multan.
Material and Methods: I have started my work by collecting data from the month of November,
2015 to February, 2016. The machines which have been used for data collection were Xario
and Z-5 ultrasound Doppler machines with transabdominal (3.5-5MHz) probes. A group of 100
Pakistani married female patients of different age groups was included. These patients were
having normal criteria of second and third trimester (14-40 weeks gestational age). Results:
100 married female patients were selected having different age group. There were no significant
difference found in the means of large pocket volume and four pocket volumes of second and
third trimester of pregnancy. Conclusion: Ultrasound plays an important role in assessment of
amniotic fluid volume. If there is one unit change in large pocket volume (LPV) than four pocket
volume (FPV) will change by 2.37 and 2.146 in second and third trimester, respectively.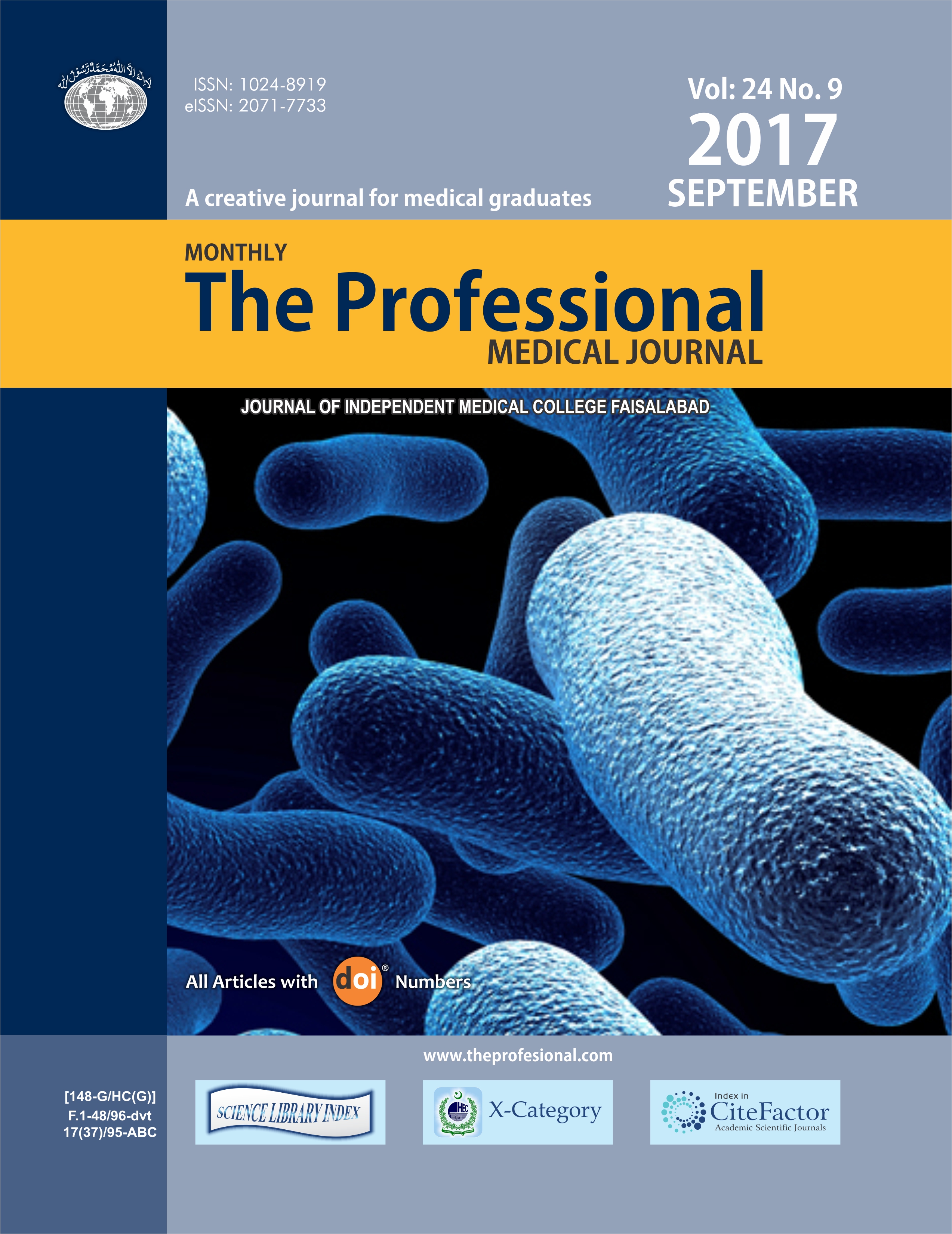 Downloads