PHARMACOVIGILANCE AND ADVERSE DRUG REPORTING SYSTEM
AWARENESS IN PAKISTAN: PHARMACY STUDENTS AND PROFESSIONALS APPROACH AND FACTS
Keywords:
pharmacovigilance, adverse drug reporting, pharmacy curriculum
Abstract
This study was conducted to assess the pharmacy students and graduate
knowledge and awareness about pharmacovigilance & adverse drug reporting (ADR) system
in Karachi, Pakistan. Objectives: This study was designed to identify the trends, perception and
approaches of pharmacy students and graduate towards current scenarios of pharmacovigilance
and ADR contextual to our setting. Study Design: It was cross sectional, qualitative study.
Setting: Pharmacy final year students and fresh graduates of two public and two private sector
universities were included in the study. Period: Data was collected between January to August,
2015. Method: Relevant information was collected using questionnaire with 18 open ended and
7 close ended questions. 400 final year participants and 150 fresh graduates were incorporated
in this survey. SPSS 20.0 was used to analyze the results and Percent, frequencies and mean
scores were calculated for various outcomes. Results: Response rate of final year students
and fresh graduates was found (97%, n = 388) and (88%, n= 132) respectively. Students level
of awareness about pharmacovigilance was found (54%, n =216) in final year students while
little higher rates were observed (78%, n=110) in graduates. Concept of pharmacovigilance
gained through pharmacy curriculum was calculated 45% rated by final year students. The
pharmacovigilance knowledge mean score was found to be 2.368.5 and 2.886.3 for final year
students and fresh graduates respectively. 58% total respondents were aware with relationship
between the drug and the ADR. Conclusion: The results of this study demonstrate that pharmacy
students of final year in public and private sector universities of Pakistan are aware with some
basic knowledge of ADRs and pharmacovigilance, but it is a need of time to incorporate more
contents of such aspects in curriculum with some practical exposure that how to report ADRs.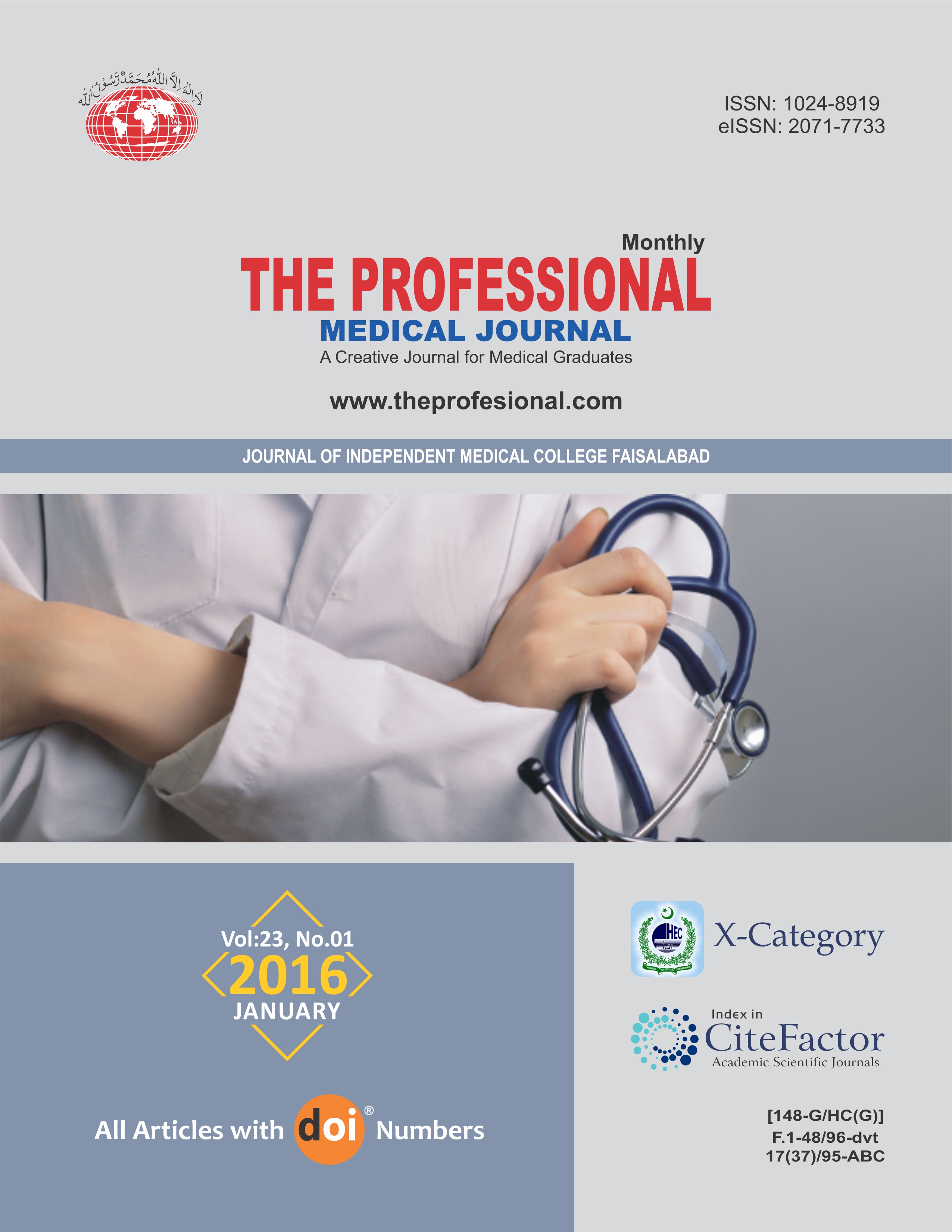 Downloads