DYNAMIC HIP SCREW (DHS)
EVALUATION OF STABLE AND UNSTABLE INTERTROCHANTERIC FRACTURE OF FEMUR FIXED
Keywords:
Stable and unstable intertrochanteric fracture of femur, DHS
Abstract
Objectives: To analyze the comparative results of dynamic DHS fixation in stable
and the unstable intertrochanteric fractures at LUH. Study Design: Comparative study. Setting:
Orthopedic unit I of LUH Jamshoro. Period: 26th May 2010 – 25th August 2011. Methodology:
All 40 patients with femur intertrochanteric fracture were enlisted. All cases isolated in 2 groups
every having 20 patients, group A stable fracture and group B unstable fractures. After complete
physical examination, examinations and fracture arrangement evaluation, patients were readied
for operation. Fracture table was used in each operation. Fracture reduction was initially
attempted by close manipulation and was successful in 30 (75%) cases. Lateral approach for
proximal femur was used in every case. All fractures, whether stable or unstable, were reduced
anatomically without any type of osteotomy and then fixed with 135o dynamic hip screw.
Results: Mean age was 62.8.2 years of the cases. Gender ratio was 3:1. According to mode
of injury were found RTA in 21 (70%) patients. Postoperative complications were recorded as;
superficial infection noted in 2 (5%) patients and there was no case of deep infection. Average
stay of hospital found 16.5 days in 17 (42.5%) patients belongs to stable group and 06 (15%)
patients belong to unstable group. All (n=40) patients were pain free on their discharge from
hospital. In all (n=40) patients we achieved union and there was no case of delayed union
or non-union. We assessed functional outcome of our patients on the base of Stinchfield Hip
Assessment system. According to SHAS 28 (70%) patients were excellent, 05 (12.5%) patients
were good, 04 (10%) were fair and 03 (7.5) were poor. We had not found mortality in our patients.
Conclusions: According to our conclusion DHS is the best implant for intertrochanteric fracture
fixation. No matter; whether fracture is stable, unstable and fresh or old.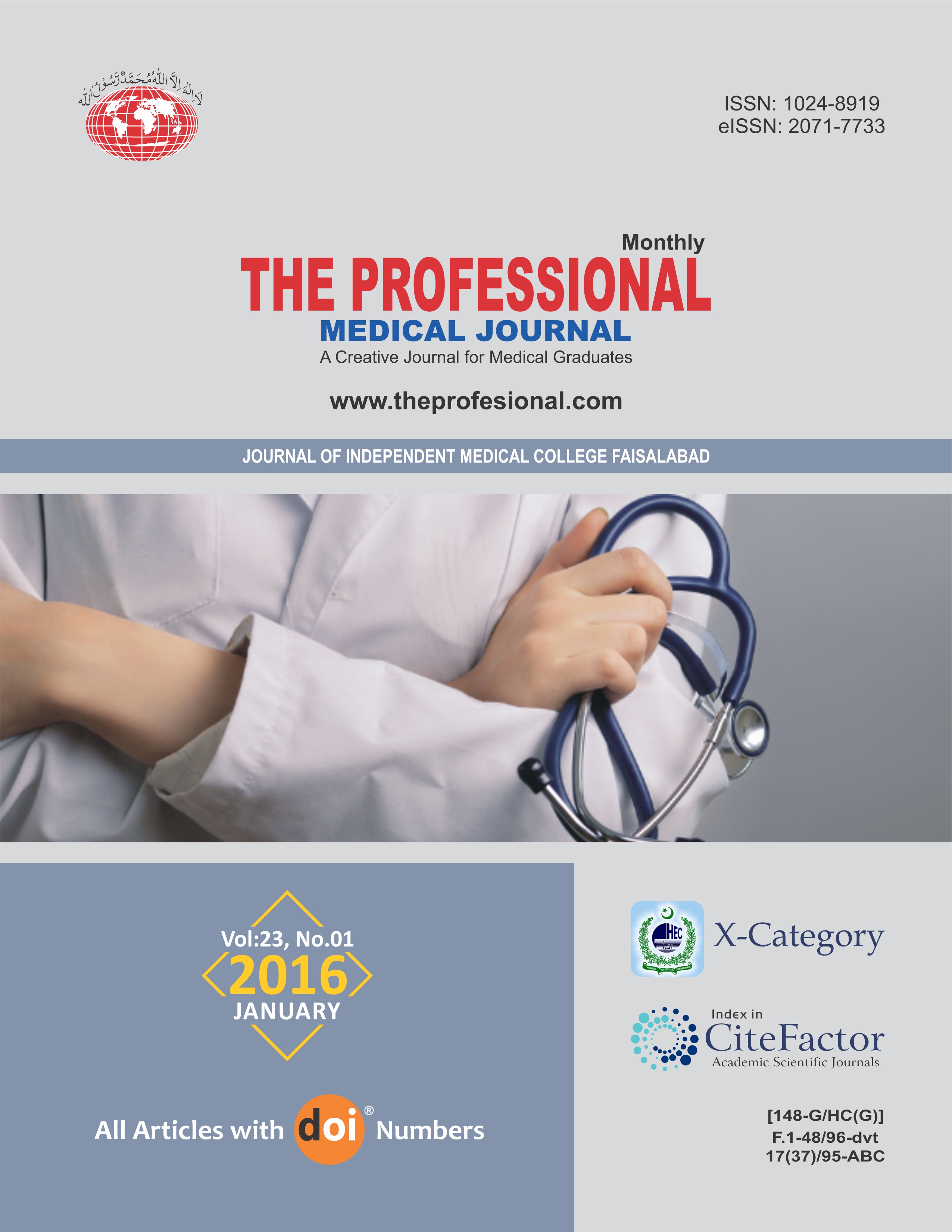 Downloads