DEPRESSION;
PREVALENCE OF DEPRESSION AND MENOPAUSAL SYMPTOMS AMONG MENOPAUSAL WOMEN ATTENDING TERTIARY CARE HOSPITAL, MARDAN
Keywords:
Age Onset, Depression, Menopausal Symptoms
Abstract
Depression is a common problem among women. Different variables contribute
in influencing depression among women. Menopause is one variable that may trigger symptoms
of depression. Different variables jointly contribute in influencing the presentation of menopausal
symptoms including sociocultural, psychological and environmental factors. No studies have
been conducted to assess mean age and symptoms of depression among menopausal
women of Mardan. Objectives: To assess accompanying symptoms of depression and their
severity among menopausal women. Study Design: Cross-sectional study. Setting: Gynae
Out-patient Department at Mardan Medical Complex. Period: February 2017 to October 2017.
Methods: The sample consisted of 200 women ranging in age from 45-71 years. Each patient
was assessed using sociodemographic sheet, menopausal symptoms were assessed using
Menopausal rating scale and severity of depression was measured using Hamilton depression
scale. Data was entered and analyzed using SPSS Version 21.0. Results: According to the
findings of this study, mean age at menopause was noted to be 49.1 ranging from 44-59. Among
the many predominant menopausal symptoms, the most common among these symptoms
reported were joint and muscle discomfort in 62% of women, followed by sleep problem (17%),
and physical and mental exhaustion (11%). The least reported menopausal symptoms were
drying of vagina, sexual problems and anxiety. Depression was found among 26 % of the
female participants according to Hamilton scoring criteria. Mild depressive symptoms were
noted among 24%, moderate depressive symptoms 14%, severe 5% and very severe 7%.
Conclusion: According to the results of the current study, 50 % of the participants lies in the
range of depression according to Hamilton depression scores. Among these 50%, more than
half 26 % lies in the range of severe to very severe depression while the rest 24% lies in the
range of mild to moderate depression.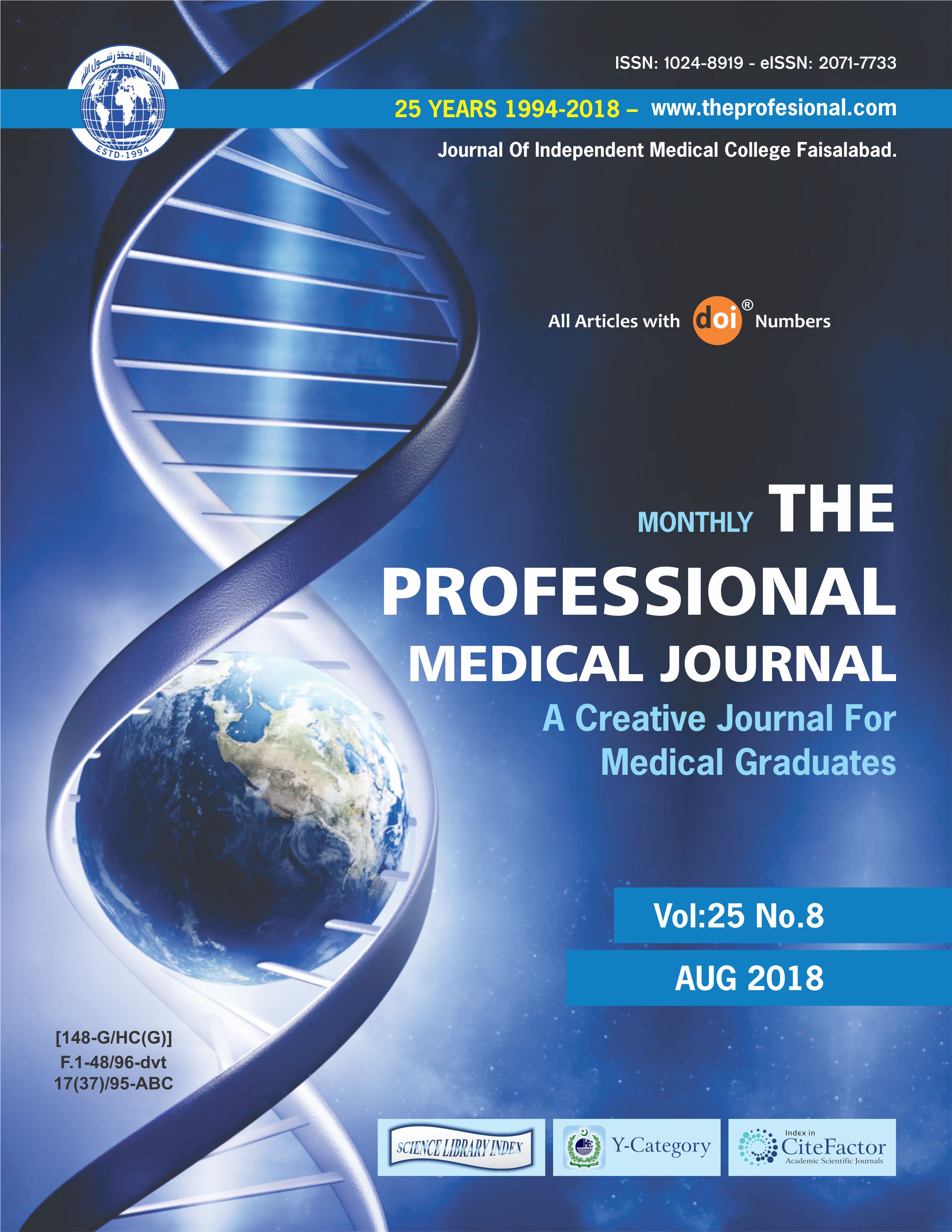 Downloads