CHILDHOOD IMMUNIZATION
AWARENESS AMONG PREGNANT WOMEN IN PAKISTAN
Keywords:
Awareness, childhood immunization, pregnant women
Abstract
Introduction: Childhood immunization remains one of the most important ways
of preventing outbreaks of deadly diseases. Even with full-fledged active Expanded programme
of immunization (EPI) initiated in Pakistan, the percentage of children getting vaccinated remain
far below our required levels. Infant mortality in Pakistan is highest among SAARC countries,
which at present stands at 70 deaths per 1,000 live births, according to a report compiled
by the Society for the Protection of the Rights of the Child (SPARC). Objective: This study
was carried out to assess mother's education, knowledge and level of awareness of childhood
immunization among the pregnant women. Study design: Cross sectional descriptive study.
Setting: Jinnah Medical and Dental College Karachi in department of community Health
sciences (CHS). Study period: April 2012 to June 2012. Methods: A total number of Four
hundred pregnant (400) women were interviewed in both OPDs and wards of Lady Dufferin
Hospital and JMCH Karachi. The questionnaire contained a total of nineteen questions. All of
them were self-asked in local language. Results: A significant number of child bearing women
(81.5%) had good knowledge and aptitude about childhood immunization and are likely to get
their children vaccinated. Conclusion: The higher the people are aware regarding childhood
immunization, the more they are likely to get their children vaccinated. The level of awareness
invariably correlated with the level of education of pregnant women. This tells us the literacy
rate along with efficient immunization campaigns can help us fight against the war of high infant
mortality rate against curable diseases.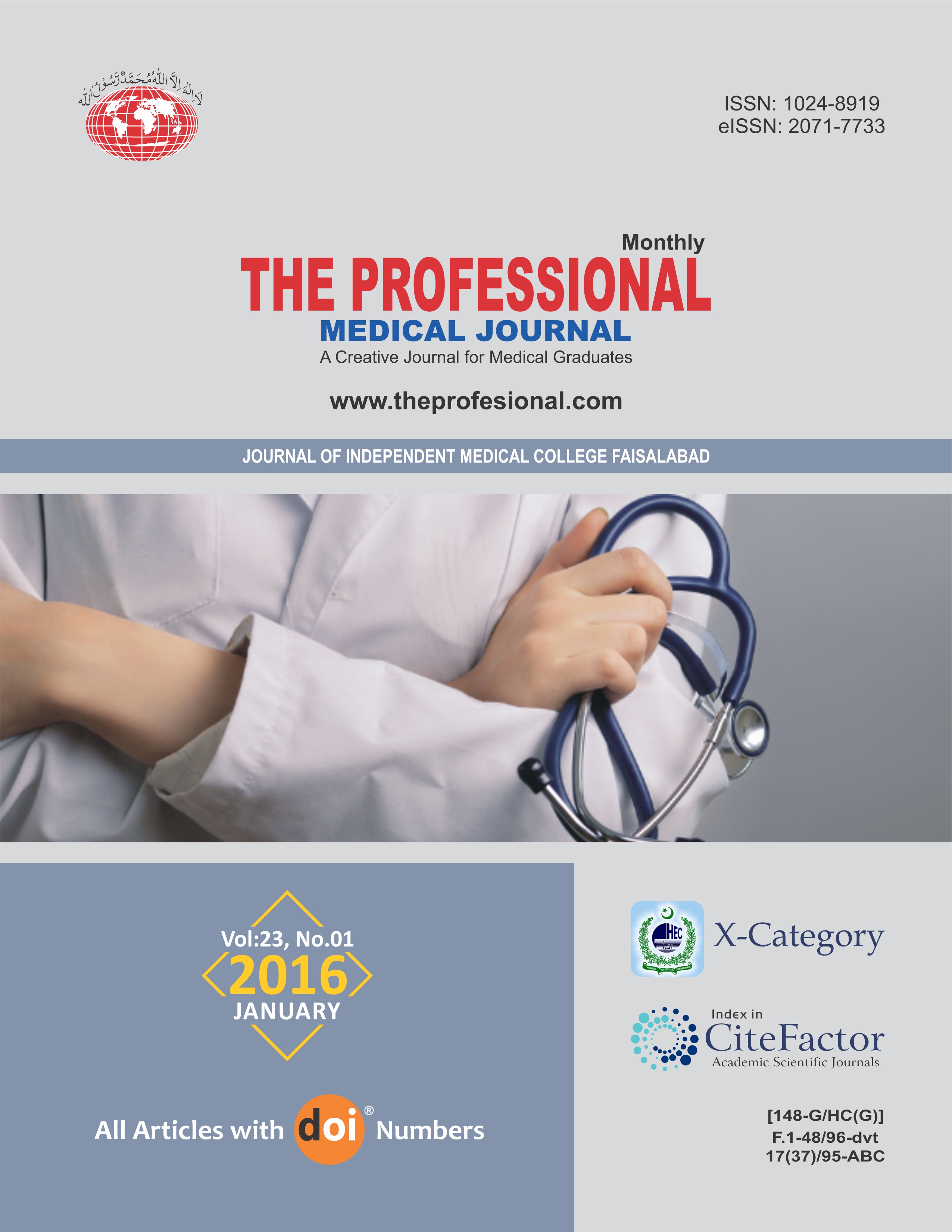 Downloads