POST-HERETIC NEURALGIA
INTRA-LESIONAL TRIAMCINOLONE IN THE TREATMENT
Keywords:
Postherpetic neuralgia, triamcinolone, lignocaine, pain
Abstract
Objectives: To assess the efficacy of intra-lesional triamcinolone in for the
treatment of Post Herpetic Neuralgia. Study Design: Prospective interventional study. Setting:
Dermatology Department of Dow University Hospital. Period: July 2014 to June 2015. Patients
and Methods: Twenty nine patients with diagnosis of Post Herpetic Neuralgia were included
after taking written and informed consent. An insulin syringe was used for the injections and
the medicines were injected intralesionally. The mixture contained 30/70% of triamcinolone to
xylocaine ratio for local infiltration in post herpetic scars. Pain relief assessment was done with
the help of visual analogue scale (VAS) after two months. Mean pain score before therapy and
after therapy was compared with one sample student t test. Results: Out of total 29 patients 14
were male and 15 were females. The mean age ±SD was found to be 45.9± 15.4 years. The
most common region involved was Chest. The mean ±SD duration of Symptoms was 5.58 ±
1.80 weeks. The mean pain score before therapy was 6.86 ± 1.66 which after one month of
therapy reduced to 3.72 ± 1.86. The reduction in pain was statistically significant (p<0.001).
Conclusion: Post Herpetic Neuralgia can be effectively treated by the local infiltration of a
mixture of triamcinolone and lignocaine. It is recommended that long-term follow-up studies
should be done with corticosteroids only or in combination with local anesthetics to additionally
evaluate the effectiveness of such treatment in postherpetic neuralgia.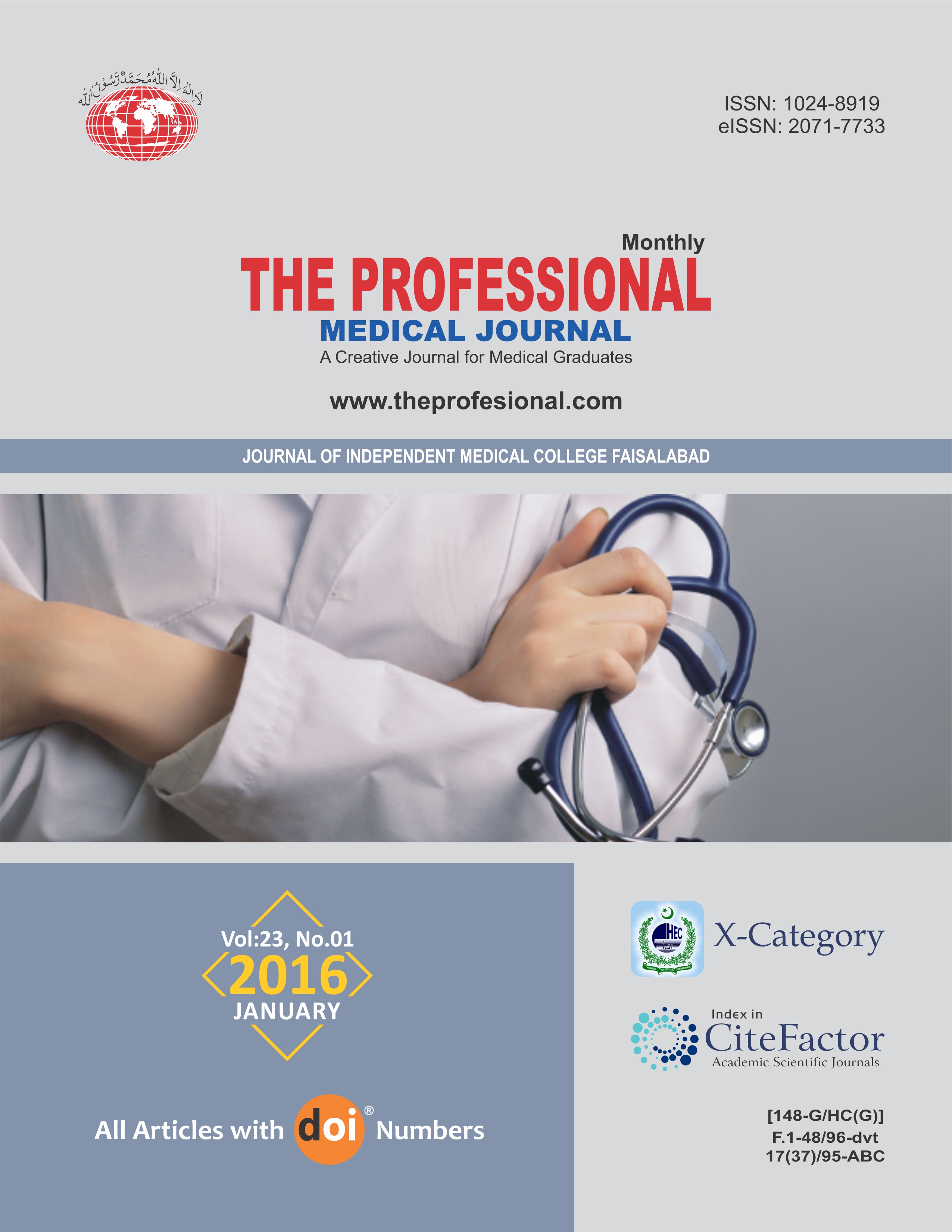 Downloads