LEUKEMIA;
DIFFERENTIAL EXPRESSION OF PROPHETIC VARIABLES OF MEDICAL IMPORTANCE AND THEIR POTENTIAL ROLE IN THE PATHOGENESIS
Keywords:
Leukemia,, ALL (acute lymphoblastic leukemia),, oxidative stress,, Antioxidants.
Abstract
Background: Leukemia is a hematological malignancy i.e. that arises in the
blood progenitor cells. It is a tumor of white blood cells which is characterized by uncontrolled
proliferation of immature hematopoietic WBCs in bone marrow. Leukemia is of two types myeloid
and lymphoid and two subtypes acute and chronic. Acute lymphoid leukemia is most common
in children. There are certain risk factors associated with leukemia like ionizing radiations,
genetic polymorphisms. Drug resistance in leukemia is linked with polymorphisms for gene
coding enzymatic antioxidants. Multiple circulating biochemical markers depict pathogenesis
of leukemia. Elevated reactive oxygen species and decreased antioxidant elements reveal
occurrence of various malignancies. Study Design: Case Control Study. Setting: Study was
conducted at Institute of Molecular Biology and Biotechnology (IMBB), University of Lahore.
Period of Study: One year. Materials and Methods: Blood samples of 270 leukemic patients
between the age of 30-55 were collected from PINUM and Allied Hospital, Faisalabad. While
the samples of 100 individuals were served as a control. Levels of both enzymatic and nonenzymatic
antioxidant such as CAT, GSH, SOD, GPx and GRx, vitamin A, C and E and levels of
MDA were determined spectrophotometrically. While the concentration of IL6, AOPPS, AGEs,
TNF-α, MMP9 and Isoprostanes were measured by using commercially available Elisa kits.
Results: This research work was conducted on a total of 100 control subjects and 270 leukemic
patients and the results were described on mean values. Many circulating biochemical stress
markers, antioxidants and vitamins were investigated. All enzymatic and non-enzymatic
antioxidants, vitamins were decreased in leukemic individuals while markers which showed
high oxidative stress like MDA, IL6, AOPPS, TNF-α and MMP9 were elevated in leukemic
patients. Conclusion: It is concluded from this study that low levels of antioxidants and high
levels of oxidative stress depict the pathological state of leukemia and defected cell proliferation
and growth. Continuous evaluation of antioxidant levels during leukemia can serve as a way of
better prognosis and treatment of leukemia.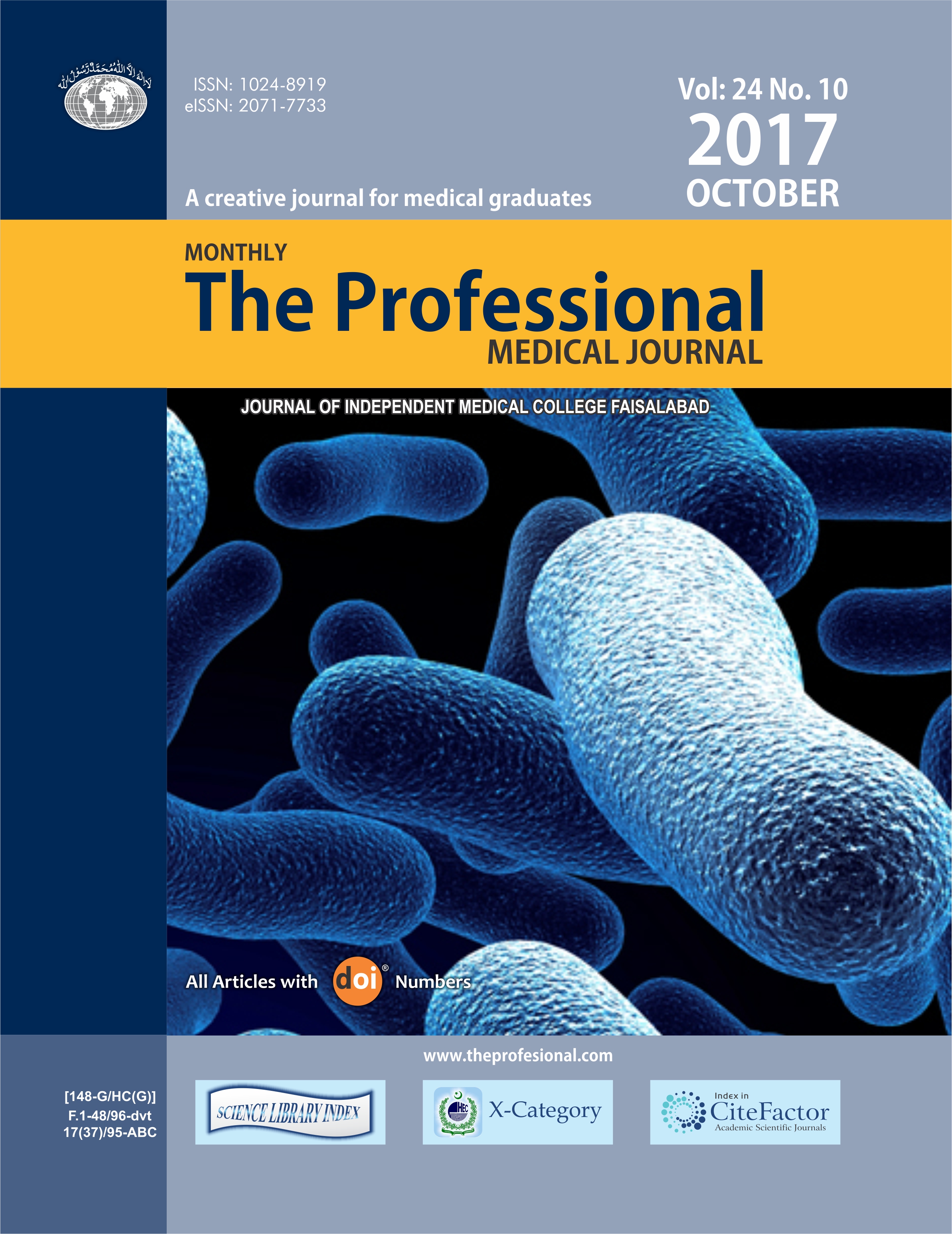 Downloads