ASCORBIC ACID;
RENOPROTECTIVE EFFECTS IN GENTAMICIN INDUCED RENAL INJURY IN RATS
Keywords:
Gentamicin,, Renal injury,, Renal Function,, Antioxidants Status.
Abstract
Objectives: Investigating the Renoprotective effects of Ascorbic acid in
gentamicin induced renal injury (GIRI) in male Wistar rats. Study design: Experimental study.
Place and Duration: Animal house of Al-Tibri from September 2016 to December 2016.
Methodology: 60 male Wistar rats were selected by non-probability purposive sampling,
and were divided into three groups; Group A- control, Group B- Gentamicin induced renal
injury (GIRI) (70 mg/kg/bwt i.m) daily , and Group C- GIRI + AA (Ascorbic acid - 0.2 mg/kg/
bwt) daily. Cardiac puncture was performed by a Disposable Syringe for blood sampling.
Sera were used for biochemical testing. Renal tissue was stained with H & E for histological
examination. Statistix 8.1 software (USA) was used for data analysis at P≤ 0.05. Results:
Blood urea and serum creatinine were elevated in the group B (GIRI) compared to GIRI+AA
and the controls (P=0.0001). Serum superoxide dismutase, glutathione peroxidase, and
catalase were low in GIRI compared to GIRI+AA and control groups. Renal tissue in ascorbic
acid treated rats showed improved tissue architecture. Conclusion: It is concluded that the
Ascorbic acid exerts Renoprotective effects in gentamicin induced renal injury in rat model.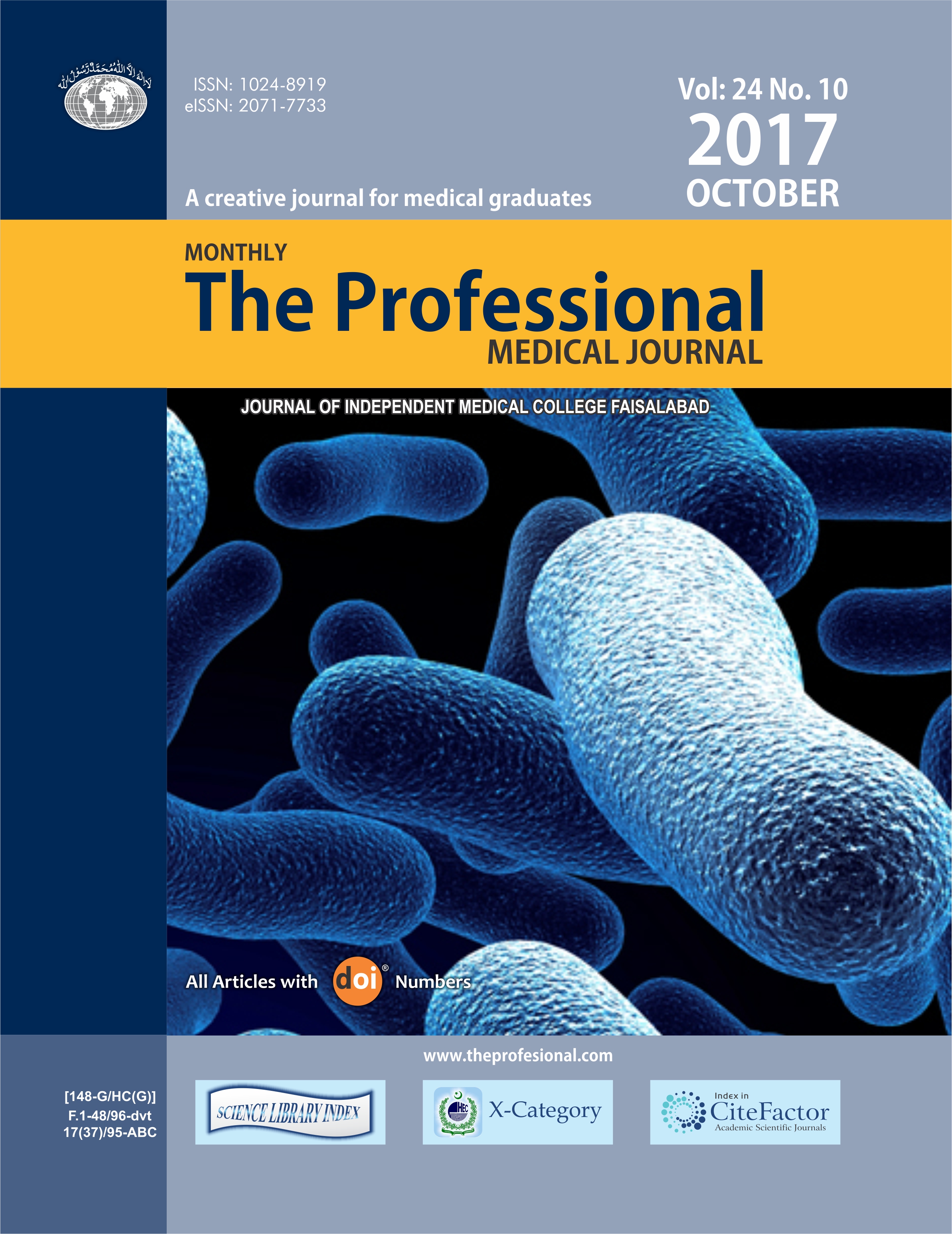 Downloads