POLYPROPYLENE MESH REPAIR IN ABDOMINAL WALL HERNIAS;
AN ANALYTIC STUDY AT TERTIARY HOSPITALS OF NORTHERN BORDER REGION OF SAUDI ARABIA
Keywords:
Abdominal wall hernias,, propylene mesh repair,, recurrence rate,, complications.
Abstract
Objectives: To determine the beneficial out comes, recurrence rate and
complications of the repair of abdominal wall hernia reinforced with polyprolene mesh. Study
Design: This was a retrospective interventional quasi experimental study. Setting: Surgical
departments of Central Hospital and Prince Abdul Aziz Bin Musaad Hospital, Arar, Saudi
Arabia. Duration of Study: November 2012 to October 2016. Material and Methods: Adult
patients of both genders, who underwent repair for various abdominal wall hernias during
above mentioned period, were included in the study. Their demographic data, relevant history
and physical examination, post-operative notes, prognosis and any complications, including
recurrence, infection, adhesions, pain and mesh degradation were recorded in a pre-structured
questionnaire. The data was then analyzed with standard statistical methods. Results: From a
total of 156 patients, 94 (60.3%) were males and 62 (39.7%) female between the age of 20 to
75 years. There were relatively fewer complications, including seroma (12.8%), post-operative
pain (9.6%), infection (3.8%), adhesions (0.6%) and no recurrence rate. The uneventful recovery
was observed in 73% of cases. Conclusions: Pure polypropylene mesh is economical than the
newer composite meshes for the open repair of abdominal wall hernia, is easily available and
caused relatively fewer complications with no recurrence rate.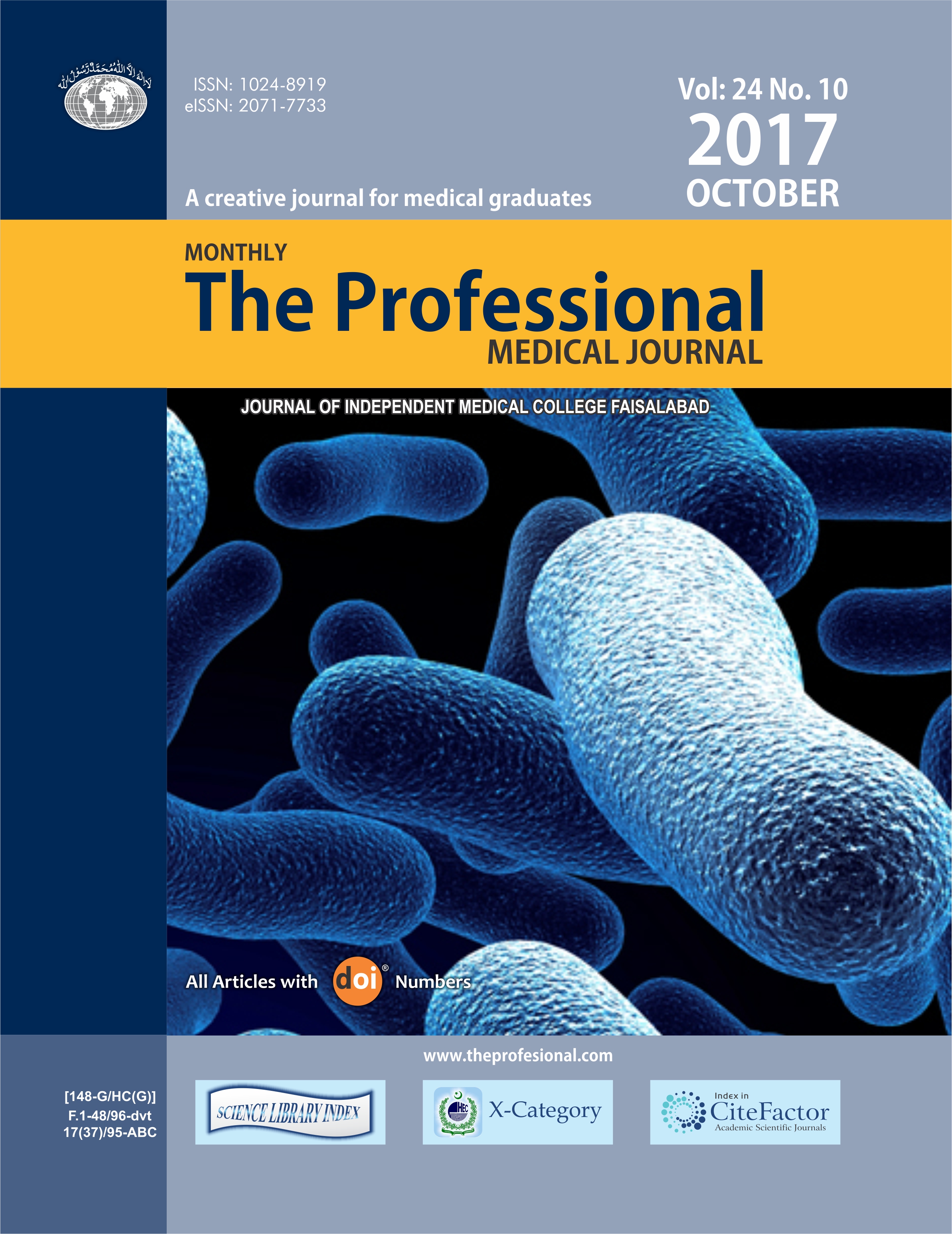 Downloads