PROSTATIC HYPERPLASIA;
COMPARISON BETWEEN TAMSULOSIN AND TERAZOSIN FOR EFFICACY IN MEDICAL MANAGEMENT OF LOWER URINARY TRACT SYMPTOMS SECONDARY TO PROSTATIC HYPERPLASIA
Keywords:
Lower Urinary Tract Symptoms (LUTS),, Prostatic Hyperplasia,, Alpha-1 Adrenoceptor Antagonists,, Tamsulosin,, Terazosin.
Abstract
Lower Urinary Tract Symptoms. Alpha-1 adrenoceptor antagonists are most
frequently prescribed medical management for LUTS and among these tamsulosin and
terazosin are the most common. Objectives: To access comparison of efficacy of tamsulosin
and terazosin for management of LUTS due to prostatic hyperplasia in terms of International
Prostate Symptom Score (IPSS). Place and duration: Study being conducted at Department
of Urology and Kidney Transplantation, Allied Hospital, Faisalabad for period of 24 months from
01-07-2014 to 30-06-2016. Methodology: 659 male patients enrolled in study and randomly
assigned to Group A (Patients being administered with tamsulosin) and Group B (Patients being
administered with terazosin) and improvement in IPSS monitored over period of two weeks.
Results: 659 patients enrolled with mean age+sd as 61.9+10.2 years. Group A includes 330
patients while Group B include 329 patients. Among Group A, 250 patients showed significant
improvement in IPSS while in Group B, 215 patients showed significant response to medical
management in terms of IPSS and both groups showed statistically comparative response.
Statistical response of management also determined in terms of variables of IPSS severity,
prostatic size and age of patient and found that efficacy of the two groups were statistically
comparable for patients with mild IPSS while in patients with moderate IPSS has response to
treatment with tamsulosin but no statistical association of efficacy for treatment with terazosin.
No statistical response was found for improvement in symptoms in cases with severe IPSS in
either groups. When response monitored in terms of prostate size in both groups, it was found
that both groups have statistical response when prostate size is less than 35 grams, between
35-55 grams but in case when prostate size was more than 55 grams, no statistical response
was found with group B patients. When response was measured in terms of variable of age,
results were consistent with the fact that statistically significant response of efficacy was found
in either groups for age group 45-55 years and 56-65 years but no statistical response was
found for Group B when considered for age group more than 65 years. Conclusion: Based on
results it is concluded that both tamsulosin and terazosin has got comparative results in overall
response. However, tamsulosin has superiority in treatment when IPSS is moderate, prostate
size is more than 55 grams and age of patient is more than 65 years.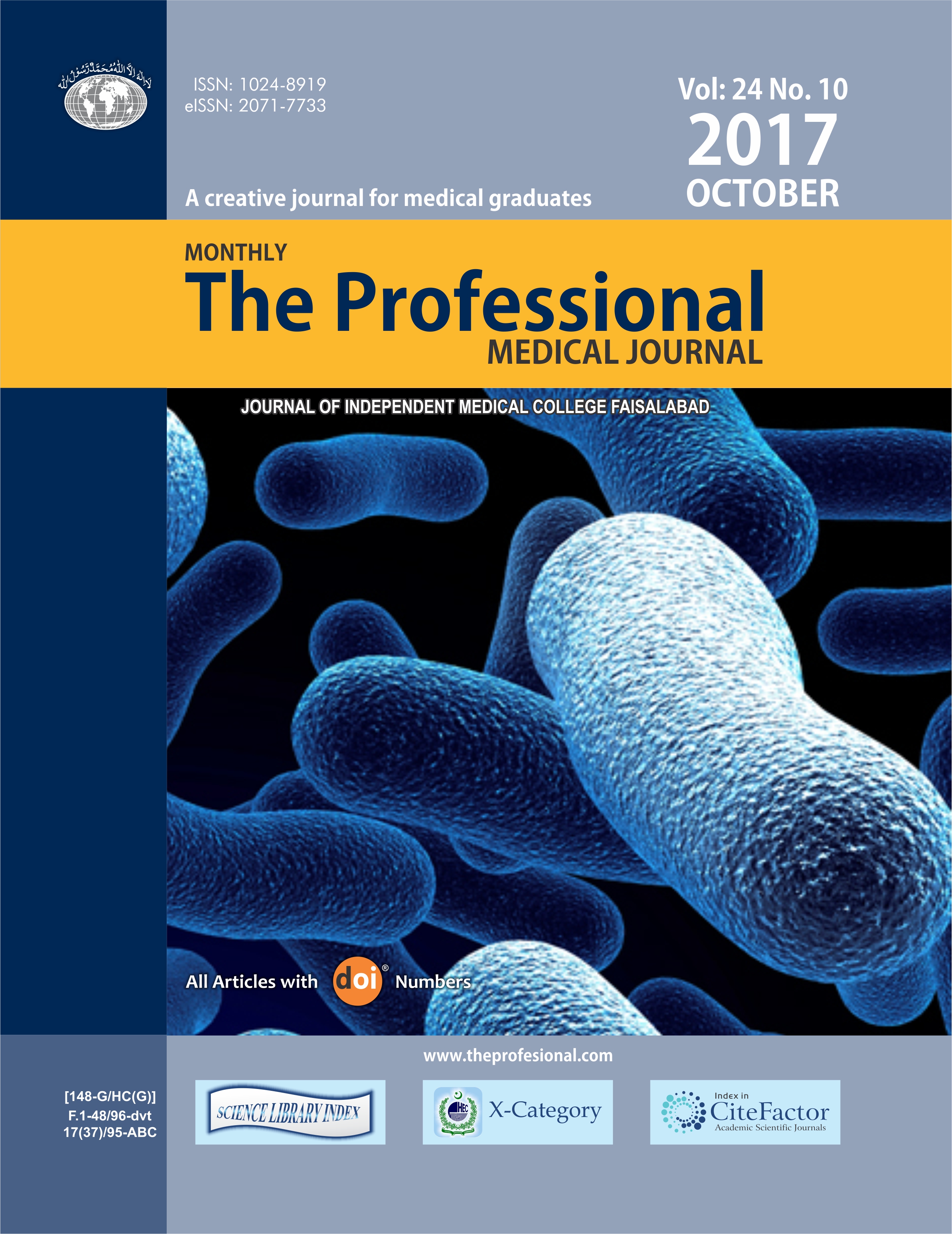 Downloads