HAEMATURIA;
PHASE CONTRAST MICROSCOPIC EXAMINATION OF 100 CASES FOR LOCALIZATION OF SOURCE OF BLEEDING
Keywords:
Phase contrast microscopy,, Urine DR,, Hematuria
Abstract
Introduction: Urine analysis was the first laboratory test performed in medicine
and has been used for several thousand years. Today it continues to be a powerful tool in
obtaining crucial information for diagnostic purposes in medicine.1 Aims and Objectives:
To estimate the source of bleeding by erythrocyte morphology on PCM, in patients with
haematuria. Study Design: Descriptive. Setting: The Nephrology and Urology out Patients.
Period: 2014 to 2015. Methods: Urinary samples were collected from 100 random patients
who presented with haematuria. Samples were examined by face contrast microscope.Urine
RBCs were identified as isomorphic and dysmorphic, proportion was taken, >20% of either
cells were used for localizing the source of bleeding. Later on, finding was furtherconfirmed by
ultra sound or other investigations like renal Biopsies and cell cytology. Result: In our study
we found that not only the correct bleeding site can be located with a high specificity, but also
additional findings can be looked for with a little background knowledge of patient's medical
history. Conclusion: Phase contrast microscopy should be used by the clinicians for gathering
the primitive information in the patients with haematuria.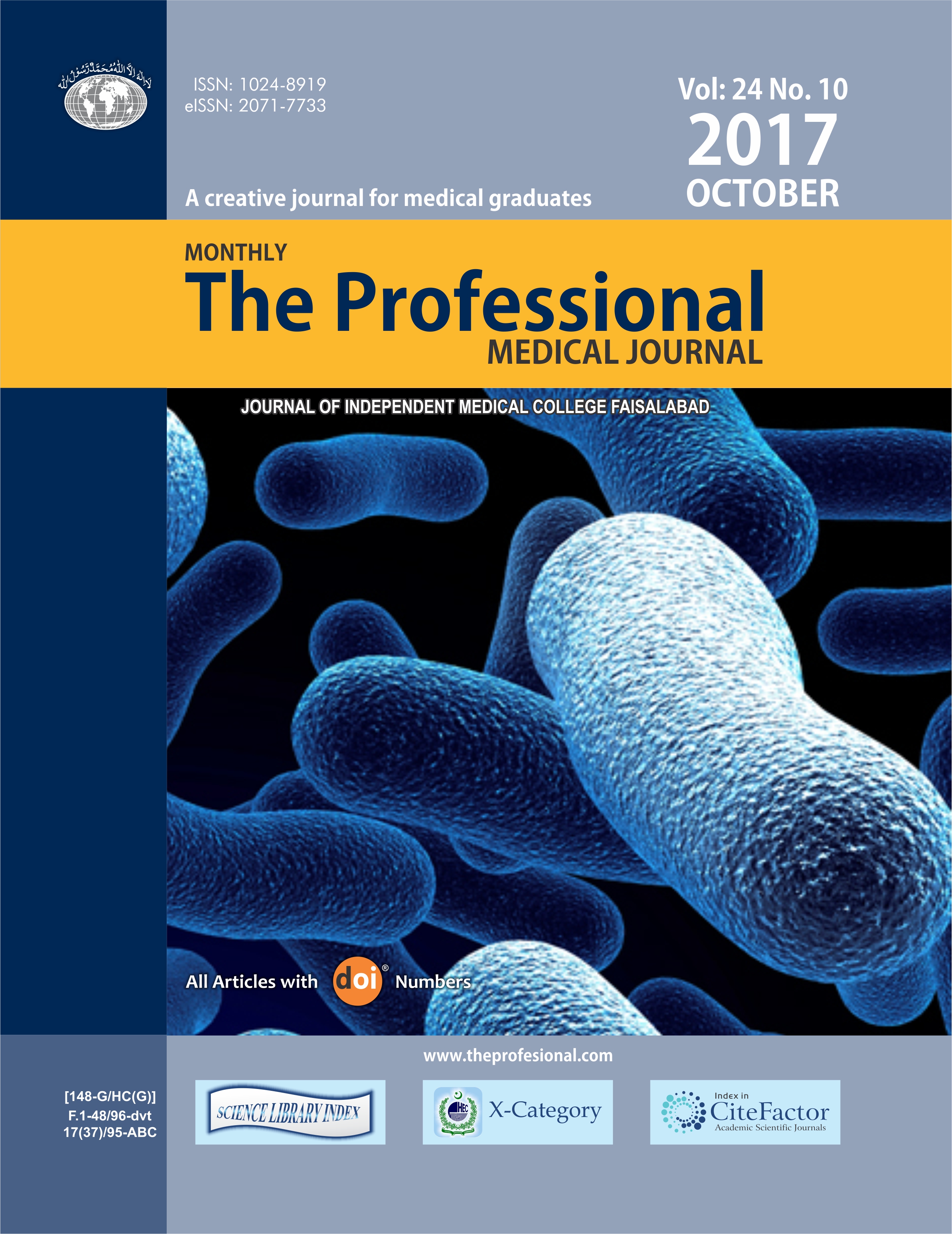 Downloads