ANATOMY PRACTICAL EXAMS
EFFECT OF GUIDED AND MINIMALLY GUIDED TEACHING METHODS ON STUDENTS' PERFORMANCE IN ANATOMY PRACTICAL EXAMS
Keywords:
Guided Teaching, Minimally Guided Teaching, OSPE, Anatomy, Small Group, Academic Performance
Abstract
Objectives: To determine the effect of guided and minimally guided teaching
methods in acquiring practical skills in anatomy in Peshawar Medical College. Study Design:
A randomized control trial. Setting: Peshawar Medical College, Peshawar. Period: March 2016
to August 2016. Methods: 80 students of 2nd year MBBS who gave consent to participate in the
study. Students were divided into control & intervention group. Each of the group consisted of
40 students, respectively. OSPE was used as the tool of assessment in this study. Students of
both groups appeared in Pre-test OSPE after which controlled group was given 2 weeks time
and were minimally guided for the selected anatomy dissection topics, however, intervention
group spent 2 weeks under direct instruction and guidance of their teacher who was teaching
them in dissection classes the same topics. Post- test was carried out after the completion of the
2 weeks time for both the groups. Cross over of the groups was done to minimize bias. Results:
There were 20 males and 20 females in the intervention group that were matched according to
gender and academic performance with the control group. Pre-test scores of the control group
and the intervention groups were 6.15±2.69 and 5.05±1.75 respectively. The post test scores
of control and the intervention groups were (18.95±2.64 SD) and (19.20±2.25SD) respectively.
Independent sample t test was applied to academic scores of OSPE of both the groups. P
value of 0.351 depicts that there was no significant difference between academic scores of both
the groups taught by guided and minimally guided teaching respectively. Thereby deducing
that guided and minimally guided are both good teaching and learning strategies. Further,
paired sample t test was applied within respective groups to find out the difference in academic
performance between pre and post OSPE test scores, p value of <0.007 & 0,031 was obtained
respectively which was signifying & further proving that both teaching methodologies were
comparable. Conclusion: It is concluded that guided and minimally guided teaching strategies
are equally effective in small group anatomy classes.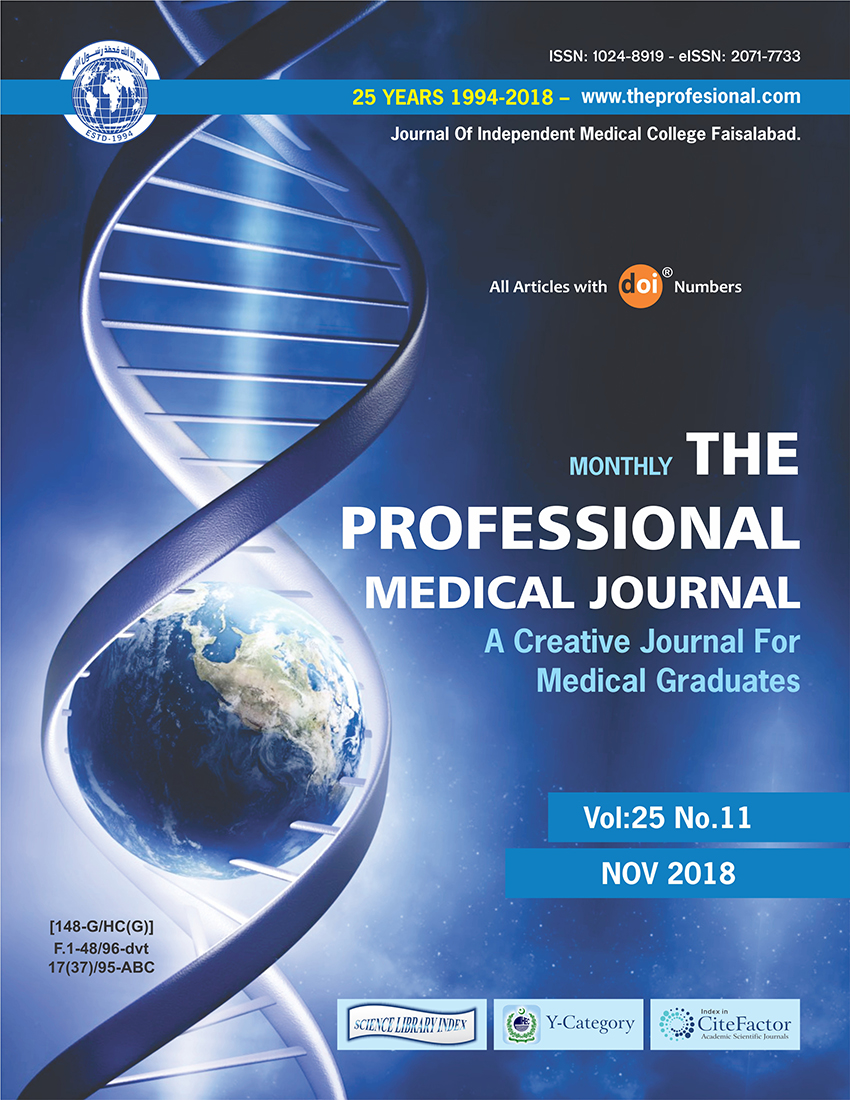 Downloads