Predictive value of pre procedural mitral valve commissural score in in patients undergoing balloon mitral valvotomy.
Keywords:
Balloon Mitral Valvotomy, Mitral Valve Commissural Score, Transesophageal Echocardiography
Abstract
Objective: To evaluate accuracy of commissural score in patients with mitral stenosis through Transesophageal Echocardiography (TOE) and correlate it with outcomes of BMV. Study Design: Prospective study. Setting: Chaudhry Pervez Elahi Institute of Cardiology, Multan. Period: June 2022 to November 2022. Material & Methods: Study was conducted on total 171 patients. Transesophageal echocardiography was performed before BMV by consultant cardiologist. The subvalvar apparatus and mitral valve leaflets were examined at transgastric and mid esophageal levels. Morphology of mitral valve was assessed on the basis of mitral valve commissural score. Graded ballooning was performed stepwise in increments of 1 to 2 mm for reducing the transmitral gradient to satisfactory level. If satisfactory hemodynamic result were not achieved even at maximum, process was stopped. Pre and post procedural echocardiographic measurements were recorded. Results: Mean age of the participants was 42.2±14.0 years. Mitral valve commissural score of ≥2 was noted in 151 (88.30%) patients. After BMV, good outcome was achieved in 150 (87.72%) patients, and in remaining 21 (12.28%) patients outcome was poor. The mitral valve commissural score had a PPV of 96.7% and NPV of 80.0%. Stratification was performed on the basis of age, gender, rheumatic heart disease, obesity and NYHA class. No association was found between these variable and mitral valve commissural score with good outcome. Conclusion: In patients undergoing BMV, high commissural score (3-4) is predictor of good outcome, while low commissural score is associated with unfavorable outcome.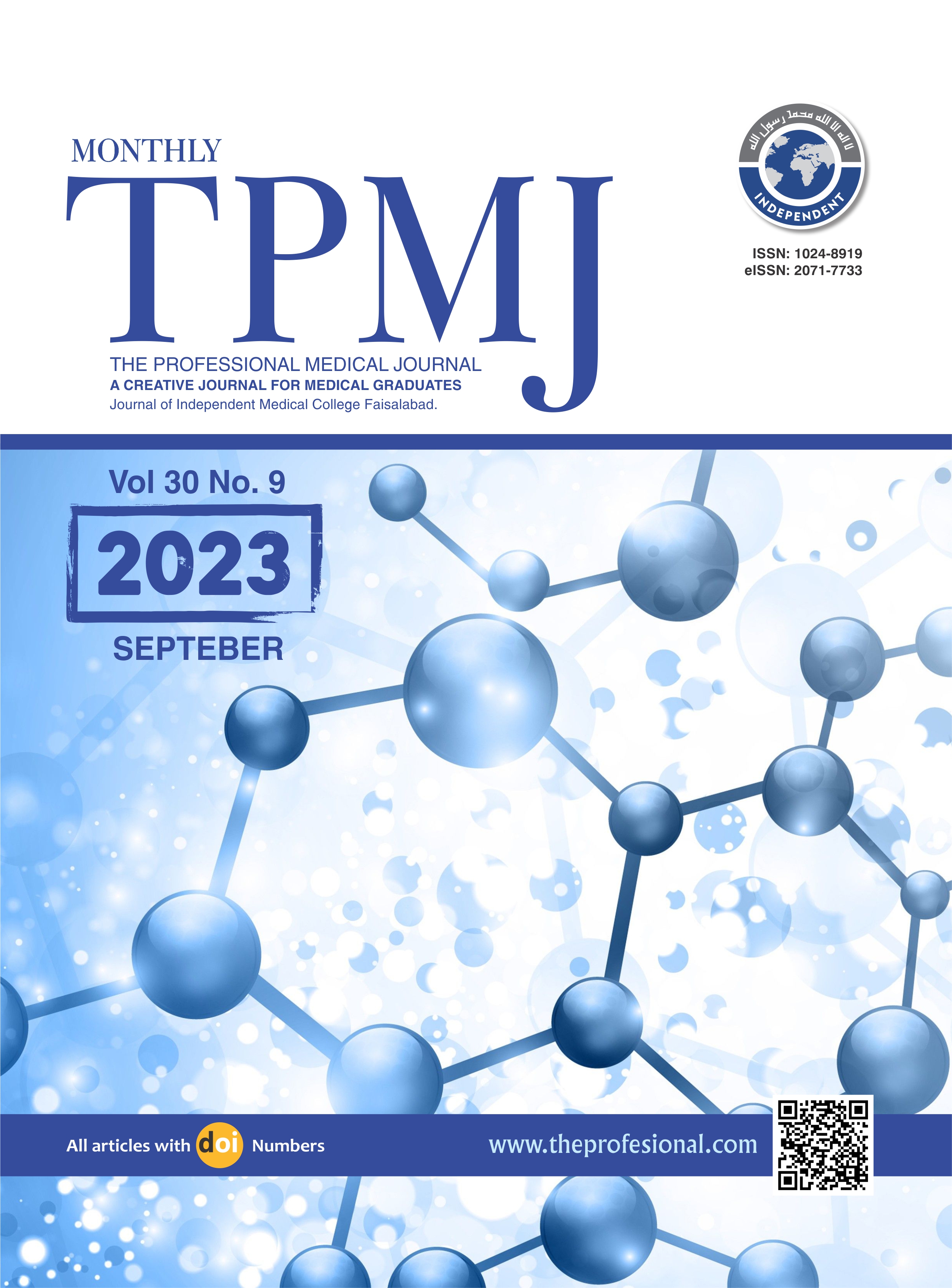 Downloads
License
Copyright (c) 2023 The Professional Medical Journal
This work is licensed under a Creative Commons Attribution-NonCommercial 4.0 International License.