NEUROLOGICAL PROFILE
NEUROLOGICAL PROFILE OF PATIENTS RESIDING IN THE RURAL AREAS OF SINDH: DATA FROM A TERTIARY CARE HOSPITAL IN NAWABSHAH
Keywords:
Neurological Disorders, Demography, Rural, Frequency
Abstract
Objectives: To determine the Neurological profile of patients residing in the
rural areas of Sindh during their visit to a tertiary care hospital in Nawabshah. Study Design:
Retrospective observational study. Setting: Outpatient Department of Neurology at the Peoples
University of Medical & Health Sciences for Women (PUMHSW), Nawabshah. Period: From
14.4.2014 to 31.3.2015. Methods: A questionnaire regarding different Neurological disorders
was developed and data about patients presenting in OPD were registered. The data collected
was tabulated and analyzed using SPSS 19. Results: A total of 861 patients were registered.
Out of these 409 (47.5%) were male and 452 (52.5%) were females with male to female ratio of
0.9. The age ranged from 06 months to 90 years and the mean age was 31.57± SD 16.7 7. Out of
861 patients 477 (55.4%) visited neurology OPD on their own, 314 (36.47%) on the advice of their
family and friends and only 70(8.13%) were referrals by the general practitioners. Majority of the
patients 475 (55.17%) were the residents of villages and small towns while 386 (44.83%) were
residing in the city of Nawabshah. The frequency of major category of neurological disorders
including Headache, Epilepsies, Stroke, Neuromuscular disorders, Movement disorders,
Spinal cord disorders, Dementias, Psychiatric disorders and Miscellaneous group was 33.%,
19.%, 7%, 9%, 4%, 1%, 2%, 16% and 9% respectively. Conclusion: Neurological diseases are
common among patients residing in the rural areas of Sindh. Headaches, epilepsies, stroke,
psychiatric, neuromuscular and miscellaneous disorders were frequent presentations. Lack of
adequate referrals by the general physicians needs to be addressed emphatically. This study
projects the burden of neurological problems in the under served areas.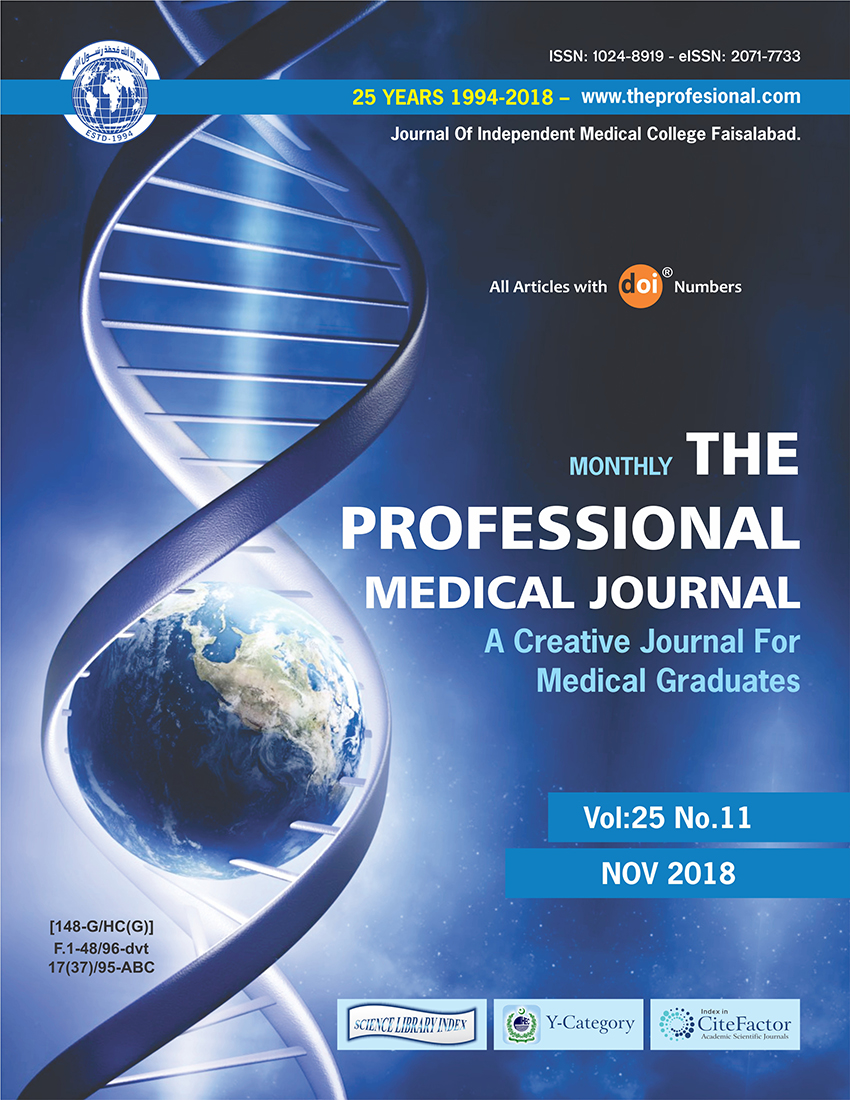 Downloads