The efficacy and tolerability of polyethylglycol solution with and without bisacodyl in preparation of colon before colonoscopy.
Keywords:
Bisacodyl, Colonoscopy, Polyethylene Glycol
Abstract
Objective: To compare the efficacy of four liter Polyethylin glycol alone with two liter polyethylin glycol plus bisacodyl  in preparation of  large bowel before colonoscopy. Study Design: Randomized Control Trial. Setting: Department of Gastroenterology, Hepatology and GI Endoscopy, SZABMU, Pakistan Institute of Medical Sciences, Islamabad. Period: 1st January 2021 to 31st December 2021. Material & Methods: One hundred seventy patients, both males and females, who had indications for colonoscopy were included. After informed consent two equal groups of 85 were made. In group A, bisacodyl was added with two liters polyethylin glycol while in group B four liter Polyethylin glycol alone was used to prepare the gut before colonoscopy. Results: Out of 170 patients, the calculated Ottawa score was almost same in both groups. Extraordinary cleaning was found more regularly within the combination group (p < 0.05). No intense adverse effects were found among the 2 regimens besides nausea, abdominal pain, and anal irritation which were seen a bit more in group B. The tolerability was better with bisacodyl and 2-L PEG preparation (P<0.05). Conclusion: 2 L PEG+ bisacodyl preparation is a good alternative to 4-L PEG preparation for bowel cleansing, with distinct advantages in terms of tolerability, acceptability and compliance.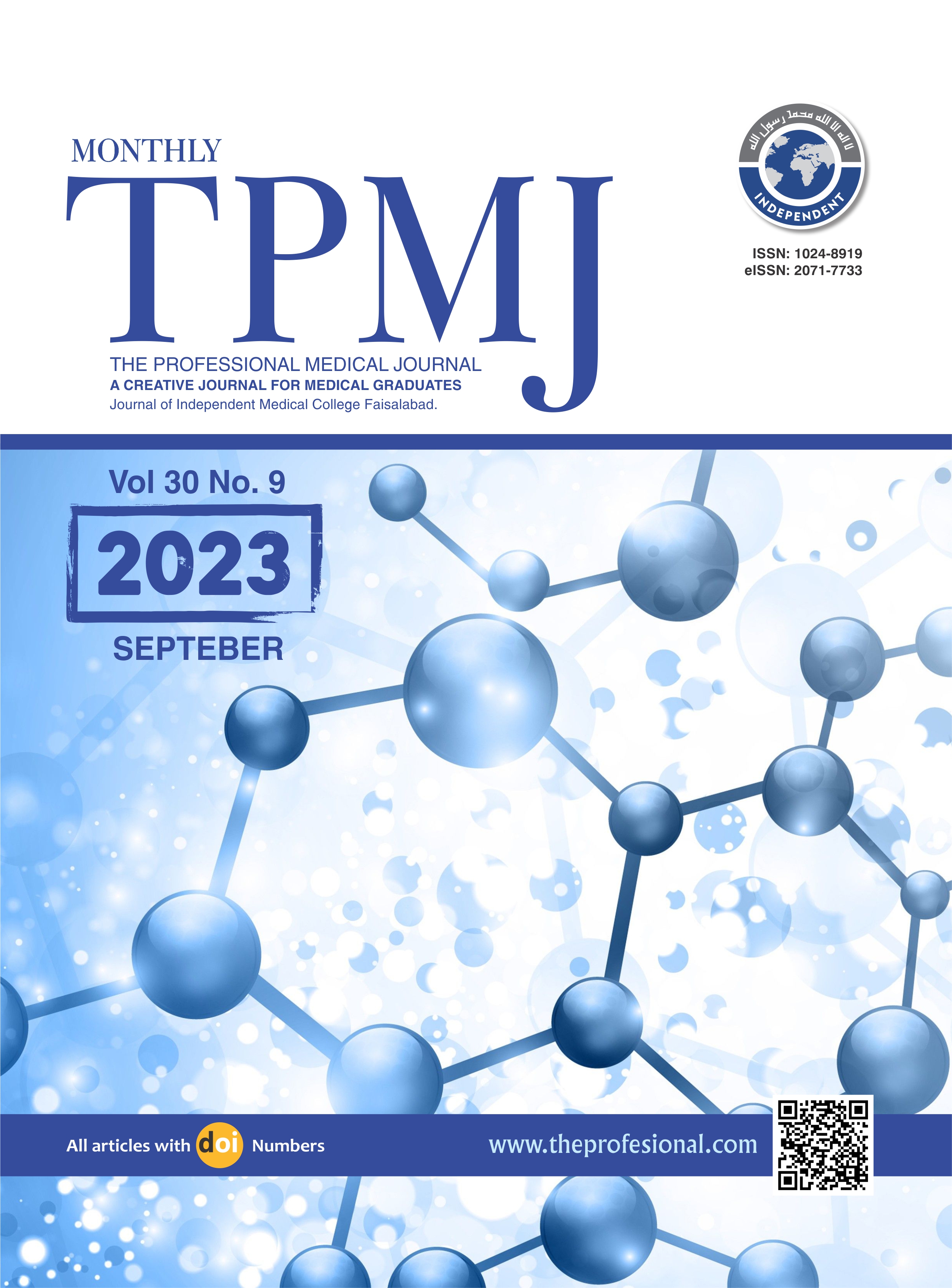 Downloads
License
Copyright (c) 2023 The Professional Medical Journal
This work is licensed under a Creative Commons Attribution-NonCommercial 4.0 International License.