OBESITY
OBESITY ADDING DISEASE BURDEN IN ASTHMATIC FEMALES (DESCRIPTIVE CROSS-SECTIONAL SURVEY).
Keywords:
Asthma, Obesity, BMI (Body Mass Index), Borg Scale
Abstract
Introduction: Obesity is an important factor for increasing breathing problems
among asthmatic female population. However there appeared to be no published data on
obesity and asthma pertaining to women in Pakistan. The aim of the study was to determine
the association of obesity and asthma in women and to find if obesity is a risk factor for adding
complications in them. Study Design: Descriptive cross sectional survey. Period: February
15, 2016 to July 15, 2016. Setting: Pakistan Railway Hospital, Rawalpindi. Methodology: 100
asthmatic female patients. Sample size was calculated through Rao-soft. The participants were
recruited through non probability purposive sampling technique. A semi-structured questionnaire
of 21 questions was used to collect data which was analyzed later on SPSS 20. Results: Out of
100 female asthmatic patients, 45 patients were found overweight. strong positive association
(r = 0.52) was found between BMI with duration of asthma. Negative Moderate association (r =
0.22) of BMI with life style was found. Conclusion: Present Study concluded that obesity adds
to the complication of asthma and there lays an association between obesity and asthma. As
the duration of asthma increases it causes increase in BMI resulting in severity of symptoms,
activity limitations and decline in life style.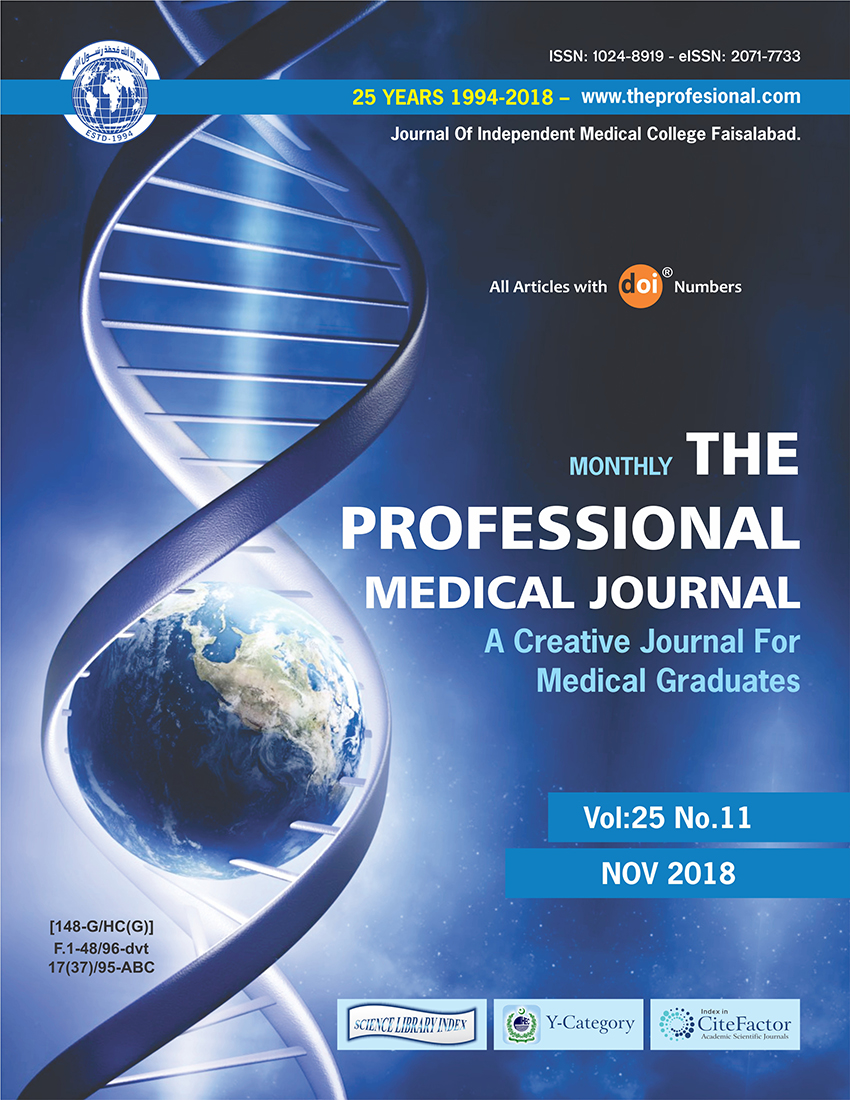 Downloads