ADVERSE EFFECTS OF NON-BRANDED SOFT DRINK
ADVERSE EFFECTS OF NON-BRANDED SOFT DRINK ON THE RENAL HISTOLOGY - AN EXPERIMENTAL STUDY IN AN ALBINO RAT MODEL
Keywords:
Soft Drink, Adverse Effects, Kidney Histology, Rats
Abstract
Objectives: Investigating the Adverse effects of non-branded soft drink on the
renal histology in an albino rat model. Study Design: Experimental study. Place and Duration:
Department of Anatomy, Isra University, in collaboration with Animal House, Department of
Animal Husbandry and Veterinary Sciences, Sindh Agriculture University Tando Jam over six
months duration 2014. Methodology: A sample of 30 adult Wistar albino rats of was selected
according to criteria. Animals were randomly divided into 3 groups. Group A (n=10) control
rats, Group B (n=10) control rats given normal diet (12 hours fasting) and Group C (n=10)
experimental rats. 3- 5 μ thick renal tissue sections were prepared, stained with H & E and
examined by light microscopy. Data was analyzed on statistical software SPSS 21.0 ver
(IBM, incorporation, USA) at 95% (α)-level significance was taken at P-value ≤ 0.05. Results:
Experimental group C showed an increase in kidney size and weight observed even after 12
hours of fasting (P=0.0001). Histological examination of experimental kidneys show gaping
Bowman`s capsules, interstitial edema, glomerular distortion, calcifications, acidophilic
hyalinization of renal tubules, vacuolization of epithelial cell, pyknotic nuclei and necrosis.
Epithelial cells revealed fragmentation and sloughing in experimental rat kidney. Conclusion:
The present study reports deleterious adverse effects of non-branded soft drink on the renal
histology in an experimental albino rat model.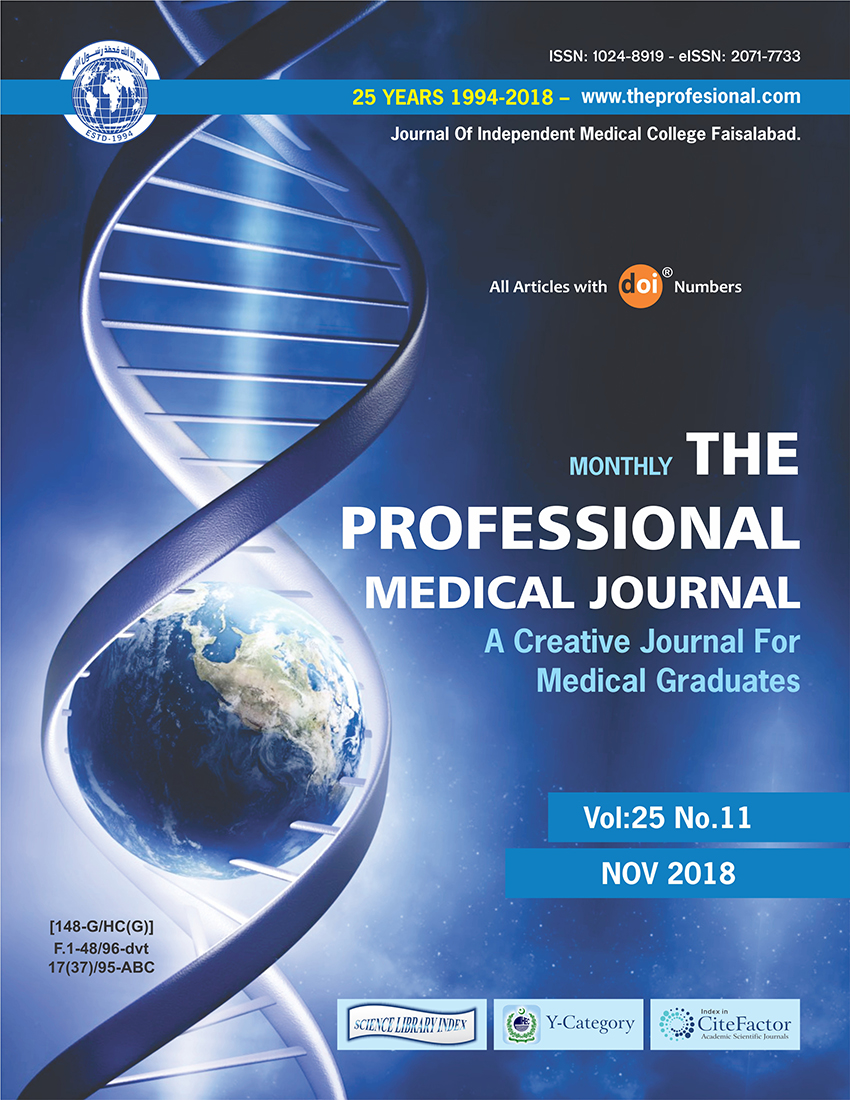 Downloads