DEPRESSION
FREQUENCY OF DEPRESSION AMONG PATIENTS OF CHRONIC LIVER DISEASE ATTENDING A TERTIARY CARE PRIVATE HOSPITAL OF LAHORE
Keywords:
Chronic Liver Disease, Hepatitis C, Hepatitis B, Depression, Anxiety
Abstract
Background: Chronic Liver Disease is frequently related with psychiatric
co morbidity disorders like depression and anxiety. Psychological disorders are a direct
manifestation of Hepatitis C infection. Objectives: The objective was to assess the frequency of
depression among patients of CLD presenting to the Shalamar Hospital, Lahore a tertiary care
private institution. Study Design: Cross-sectional study. Setting: Shalamar Hospital Lahore,
Pakistan a tertiary care private institution. Period: Four months period (June till September
2015). Methods: It was carried out on a convenience sample of 200 patients admitted in
Shalamar Hospital, Lahore. The HADS questionnaire was used to assess the frequency of
depression among the patients suffering from chronic Liver Diseases. The selected participants
were meticulously briefed and signed informed consent was acquired. Selected patients were
further comprehensively briefed about the study and confidentiality, anonymity and privacy of
the participants was preserved. Ethical approval was sought from Institutional Ethical Review
Board of Shalamar Institute of Health Sciences. The data entry and statistical analyses were
done using SPSS version 20. Results: The response rate was 97%. Amongst all, 53% (n =
102) were males and 47% (n = 91) were females. About 80% (n = 155) were married where
as 20% (n = 38) were unmarried. Among all patients of chronic liver disease 65% (n = 124)
were positive for Hepatitis C Virus Antibody, while 25% (n = 49) were positive for Hepatitis B
S Antigen. Of all the participants 32% (n = 61) received blood transfusions and almost 58% (n
= 111) had a close family member who suffered from Hepatitis C. About 53% (n = 102) of the
patients were suffering from borderline or clinical depression (p < .000), whereas 56% (n = 108)
of the participants suffered from borderline or clinical anxiety (p < .000). Conclusion: Patients
suffering chronically with Hepatitis C have higher than normal occurrence of depression and
anxiety symptoms.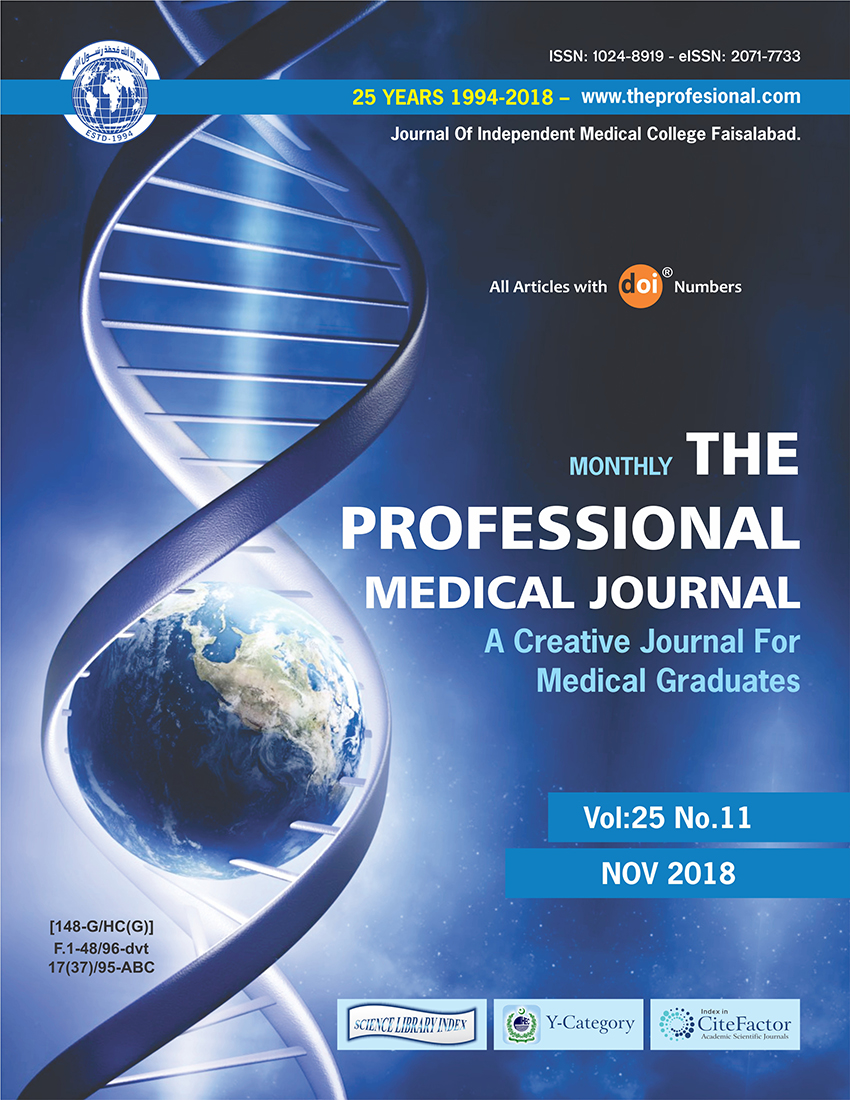 Downloads