Mindfulness practices among the medical faculty of a private medical college.
Keywords:
Basic Sciences, Clinical Sciences, Mindfulness, Medical Faculty
Abstract
Objective: To explore mindfulness practice in clinical and basic science faculty in a private medical college. Study Design: Comparative Cross-sectional study. Setting: Abwa Medical College Faisalabad. Period: 15th December 2022 to 15th January 2023. Material & Methods: Faculty members of MBBS from basic medical sciences and clinical sciences of Abwa Medical College Faisalabad were enrolled in the study after taking informed consent. A total of 37 participants were enrolled in the study using a purposive sampling technique. Sixteen participants belonged to the basic medical science faculty, and 21 from the clinical science faculty. A pilot study was conducted to validate the questionnaire, and after validation, data was collected and analyzed in SPSS version 21. Categorical data were represented in frequency and percentage, and P-value was calculated by comparing the responses of both groups using an independent t-test. Results: A total of 37 participants were enrolled in the study. The mean age calculated was 39 years. Out of 16 participants in basic medical sciences, 44% were male, and 56 were female. However, of the clinical science faculty, 71% were male, and 29% were female. Participants taking breakfast in the early morning had a statistically significant p-value of 0.036 (Basic sciences faculty Mean  S.D = 3.13 1.15, Clinical Science Faculty Mean S.D = 3.95  1.07). Participants having a sense of community also recorded a P value of 0.0005. on the other hand, people driving to home were more prone to anxiety and stress with a P-value = 0.044. Conclusion: There have been varied practices of mindfulness among medical faculty of basic & clinical sciences to cope stress. More studies are warranted to assess the frequency &practices of mindfulness among basic & clinical faculty, so as to have positive impact on personal, institutional & professionalbenefits.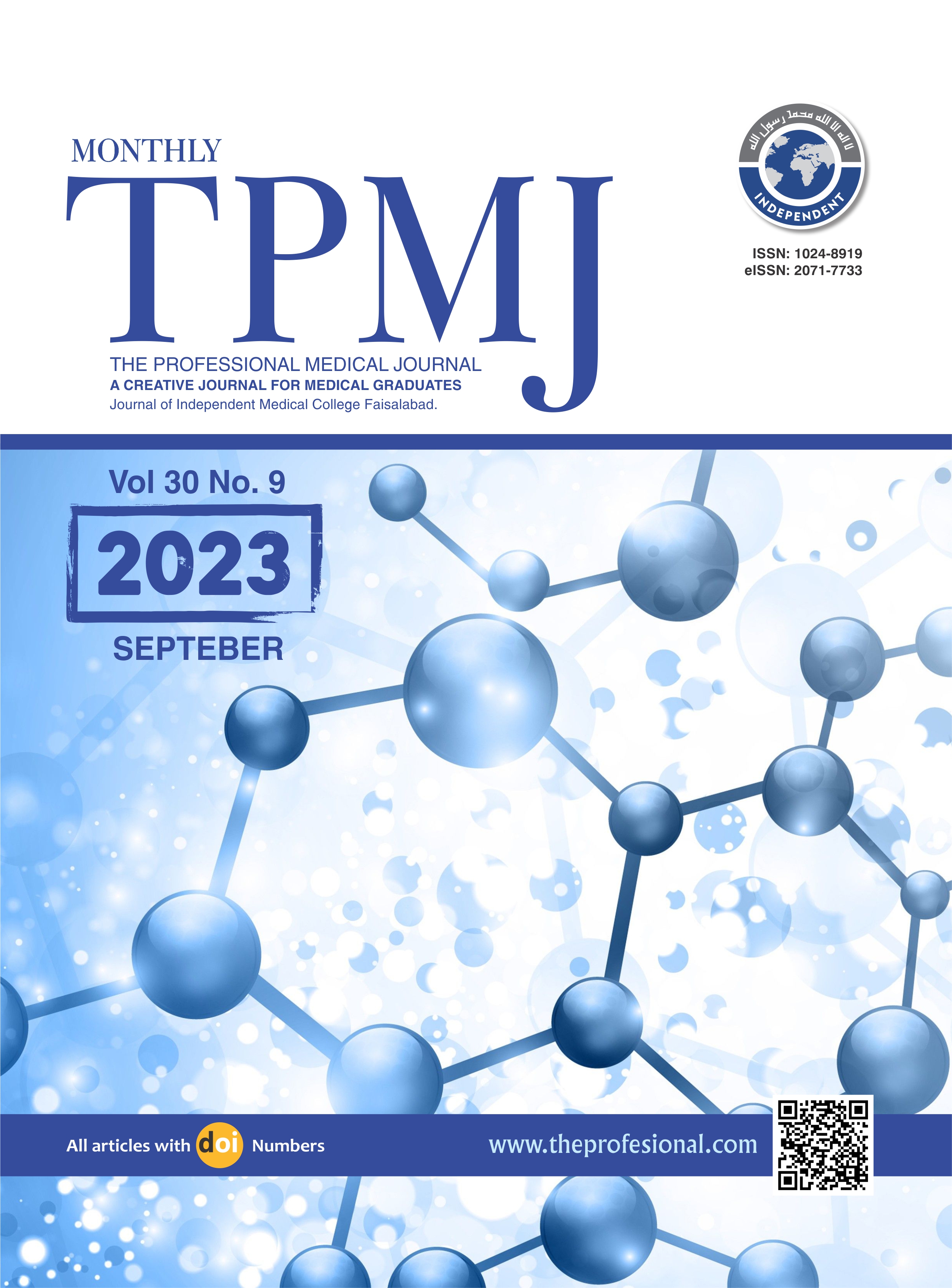 Downloads
License
Copyright (c) 2023 The Professional Medical Journal
This work is licensed under a Creative Commons Attribution-NonCommercial 4.0 International License.