URINARY TRACT INFECTIONS
ETIOLOGICAL PROFILE AND ANTIMICROBIAL SUSCEPTIBILITY PATTERNS OF UROPATHOGENS
Keywords:
Urinary tract infection, antimicrobial sensitivity, E. coli
Abstract
Background: Urinary tract infections (UTIs) constitute important bacterial
disease which contributes to significant morbidity world-wide. Empirical treatment in patients
suffering from UTI depends upon the local knowledge of common microorganisms responsible
for UTI in that geographical area as well as their antimicrobial susceptibility patterns.
Objectives: To determine the frequency and antimicrobial susceptibility of uropathogens
which are responsible for urinary tract infections. Study Design: Experimental study. Setting:
Department of Pathology, Frontier Medical & Dental College and Mohi Ud Din Islamic Medical
College. Period: January 2015 to June 2015. Material & methods: Total of 113 patients were
included in the study. Urine samples were cultured on MacConkey's agar and Cysteine Lactose
Electrolyte Deficient (CLED) agar. Micro-organisms were identified using standard tests and
antimicrobial susceptibility was checked using modified Kirby Bauer method following Clinical
and Laboratory Standards Institute (CLSI) guidelines. Results: The average age of patients
was 32.19±16.47 years. Gram negative organisms accounted for majority of cases, about 89
(78.76%) cases. Escherichia coli was the most common micro-organism which was found in
50 (44.24%) cases followed by Staphylococcus aureus in 24 (21.24%), Enterobacter spp. in
19 (16.81%), Klebsiella spp. in 11 (9.73%) and Proteus spp. in 9 (7.96%) cases. E. coli was
sensitive to imipenem and ciprofloxacin and was resistant to amoxicillin/clavulanic acid and
gentamicin. Conclusion: Gram negative organisms are largely responsible for UTIs and E. coli
being the most common etiological agent. E. coli is sensitive to commonly prescribed drugs for
UTI like ciprofloxacin.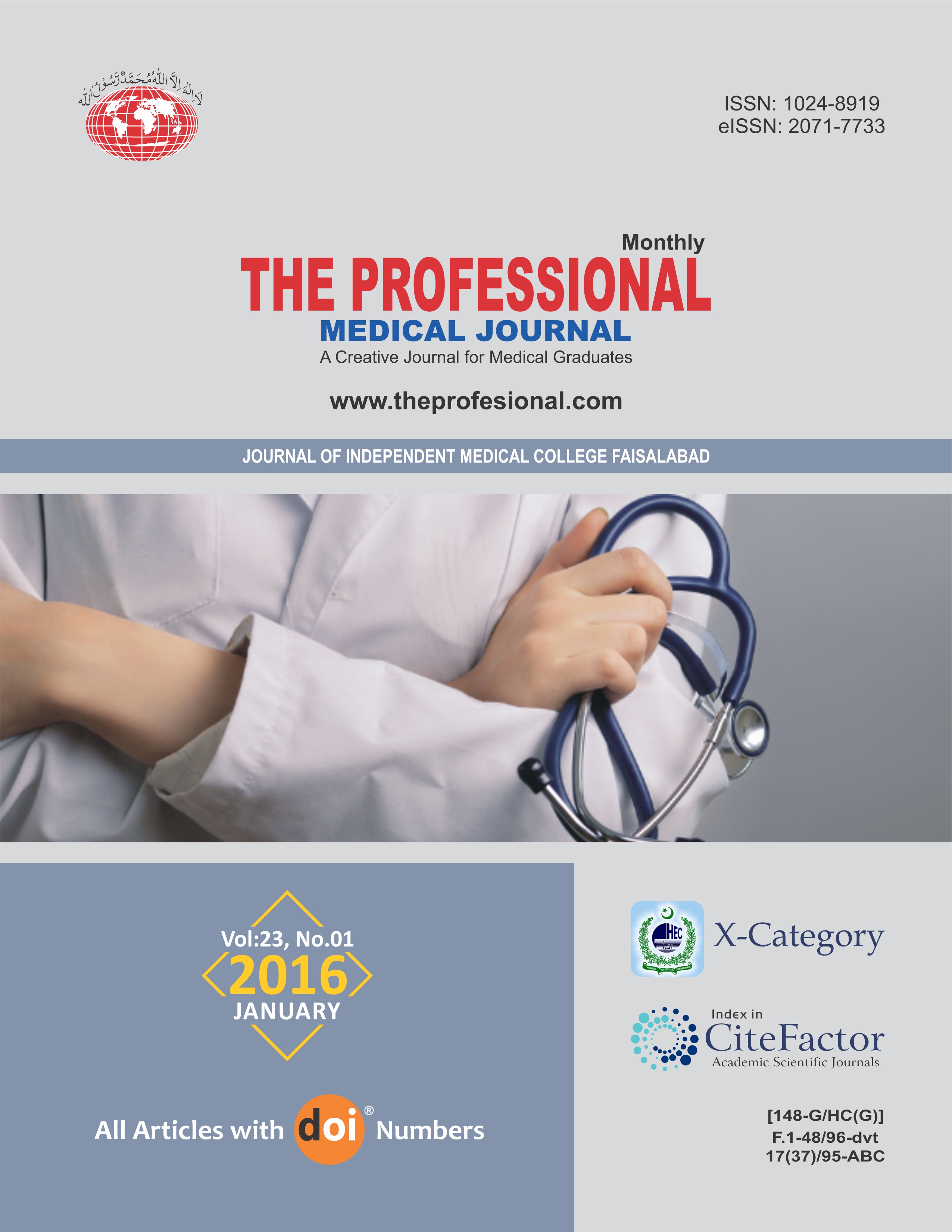 Downloads