CHILDHOOD BRONCHIAL ASTHMA
SERUM CHOLECALCIFEROL IN CHILDHOOD BRONCHIAL ASTHMA AND ITS ASSOCIATION WITH ASTHMA SEVERITY
Keywords:
Cholecalciferol, Childhood Asthma, Serum Ig E, Eosinophils
Abstract
Objectives: Determine serum cholecalciferol in childhood bronchial asthma and
its association with asthma severity. Study Design: Cross sectional study. Place and Duration:
Department of Paediatrics, Layari General Hospital, Shaheed Muhtrama Benazir Bhutto Medical
College Karachi from January 2015 – November 2016. Subjects and Methods: 100 diagnosed
cases of childhood bronchial asthma and 100 controls were included. 5 ml venous blood was
used for the full blood counts and sera were used for the serum cholecalciferol and IgE. Data
was analysed on statistical software (SPSS v 22.0, IBM, Incorporation, USA) at 95% confidence
interval (P ≤ 0.05). Results: Mean ± SD age of controls and cases was noted 8.23±1.84 and
9.40 ±0.54 years. Low serum cholecalciferol was noted in the cases compared to the controls
(25.7±14.5 vs. 38.3±15.5 ng/dl) (p=0.0001) with a rise in blood eosinophil, absolute eosinophil
counts and serum Ig E. Serum cholecalciferol shows negative correlation with serum IgE, blood
eosinophil and absolute eosinophil counts. Conclusion: The present study reports low serum
cholecalciferol in childhood bronchial asthma. Cholecalciferol shows negative association with
severity of asthma.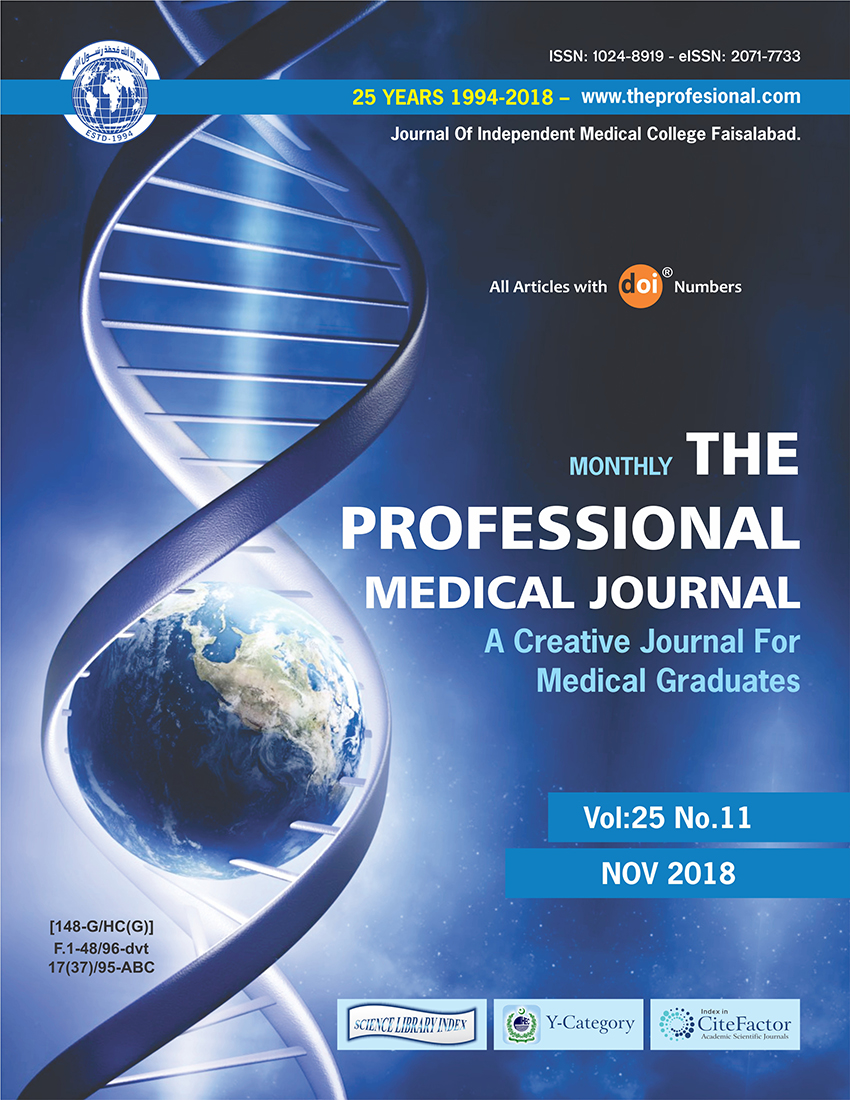 Downloads