PREVIOUS LOWER SEGMENT CESAREAN SECTION;
OUTCOME OF PREGNANCIES WITH PREVIOUS LOWER SEGMENT CESAREAN SECTION
Keywords:
Lower Segment Cesarean Section, Vaginal Delivery, Trial of Scar
Abstract
Objectives: To find out safe mode of delivery for patients with previous lower
segment Cesarean Section. Study Design: Descriptive analytical study. Setting: Department
of Obs and Gynae, Civil Hospital, Bahawalpur. Period: From June 2017 to November 2017.
Material and Methods: 200 women with previous lower segment Cesarean section. Women
scheduled for trial of scar were closely observed for evidence of either maternal or fetal distress.
Results: Out of 200 patients, 54 (27%) delivered vaginally. Most common indication for repeat
Cesarean was previous Cesarean followed by CPD & Fetal distress. Conclusion: Properly
selected cases of previous one Cesarean section, the chances of having a successful vaginal
delivery could be as high as 63%.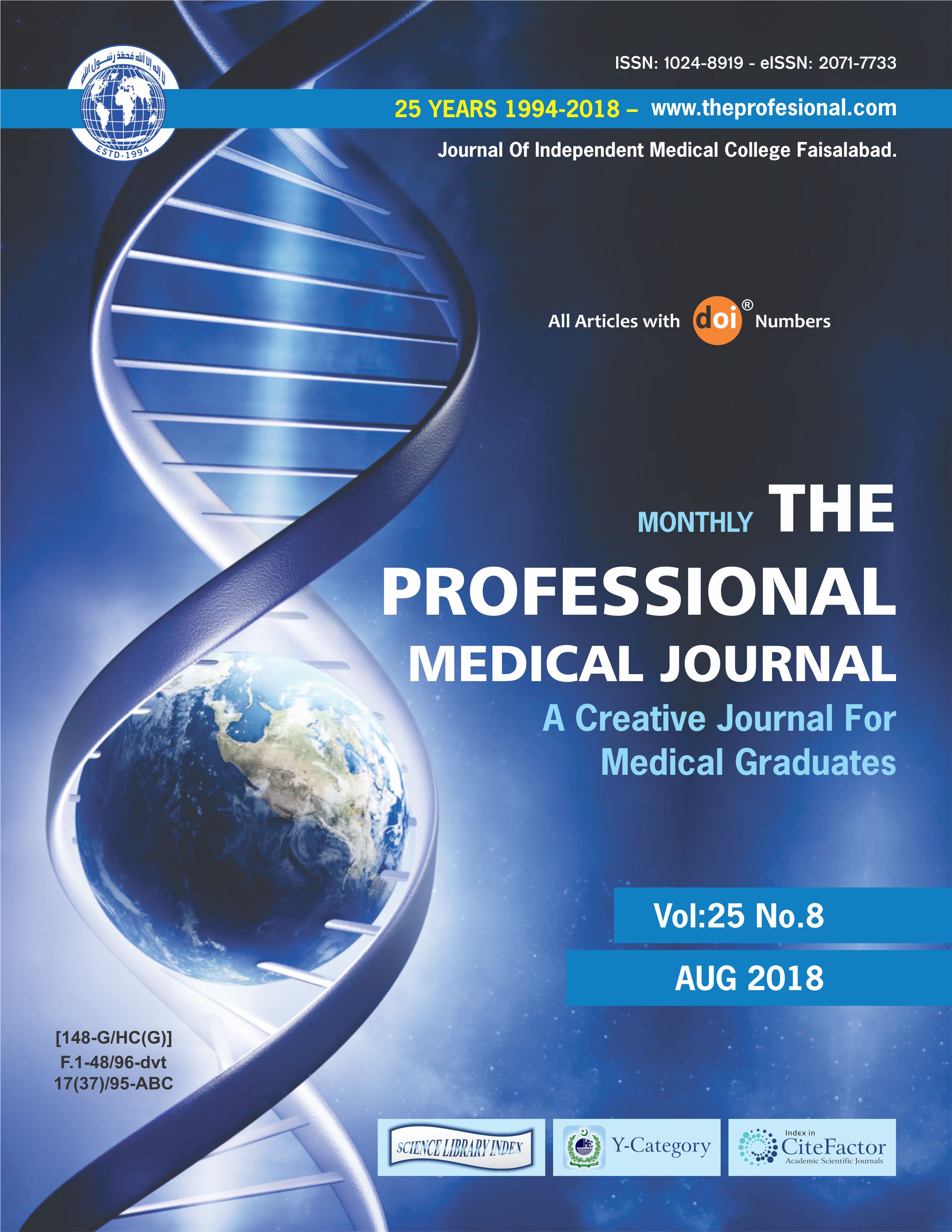 Downloads