URINARY BLADDER STONE
BIOCHEMICAL COMPOSITION OF URINARY BLADDER STONE IN CHILDREN
Keywords:
Biochemical composition, Urinary bladder stones, Fourier transforms infrared spectroscopy, Children
Abstract
Objective: To analyze the biochemical composition and biochemical types of
urinary bladder stones in children. Study design and setting: Observational study, Department
of Pediatric Surgery, Liaquat University of Medical and Health Sciences, Jamshoro/Hyderabad.
Place and Duration: One year duration from January to December 2006. Materials &
Methods: A sample of 30 children was selected according to criteria of inclusion of age <10
years of urinary bladder stones without any anomaly. Urinary bladder stones were washed in
distilled H2O deionized to remove contaminations. Urinary bladder stones were dried at 100
0C for overnight in an oven. The urinary bladder stones cut into pieces were used for the FTIR
spectroscopy analysis, carried out on "Nicolet Avatar 330 FTIR spectrophotometer". Data was
analyzed on SPSS 22.0 at 95% confidence interval. Results: Of 30, 6 (20%) were female and
24 (80%) were male. The male dominancy was noted with male to female ratio of 4:1. Mean±
SD age was noted as 4.839 + 2.819 years. Urinary stones of pure and mixed biochemistry
were noted in 5 (16.6%) and 25 (83.3%) respectively (P=0.0001). Most frequent urinary bladder
stone found was the calcium oxalate monohydrate - ammonium hydrogen urate. Conclusions:
Most frequent type of urinary bladder stones was the calcium oxalate monohydrate–ammonium
hydrogen urate type in the children.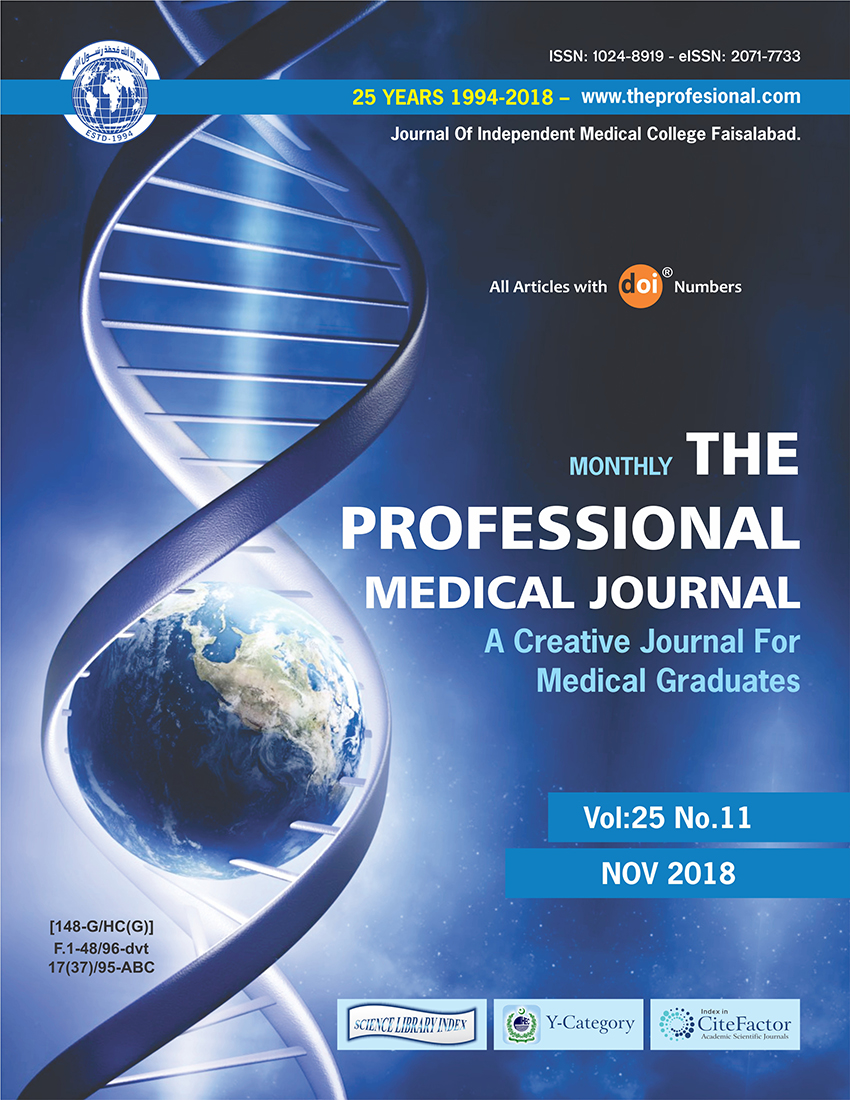 Downloads