Angiomatoid fibrous histiocytoma; Retroperitoneal rare manifestation.
Keywords:
Angiomatoid Fibrous Histiocytoma, Retro Peritoneum
Abstract
Angiomatoid fibrous histiocytoma (AFH) is a sporadic, soft tissue cancer with malignant potential that happens most frequently in children and young adults. We represent an infrequent case of young male with retroperitoneal AFH. Only a rare case reports have been defined that classically occur in the extremes of the deep dermis and subcutaneous tissue, followed by head and neck, as well as the trunk. We emphasize that AFH may occur in retroperitoneal tumors. Surgical resection is mainstay management because it decreases the local symptoms.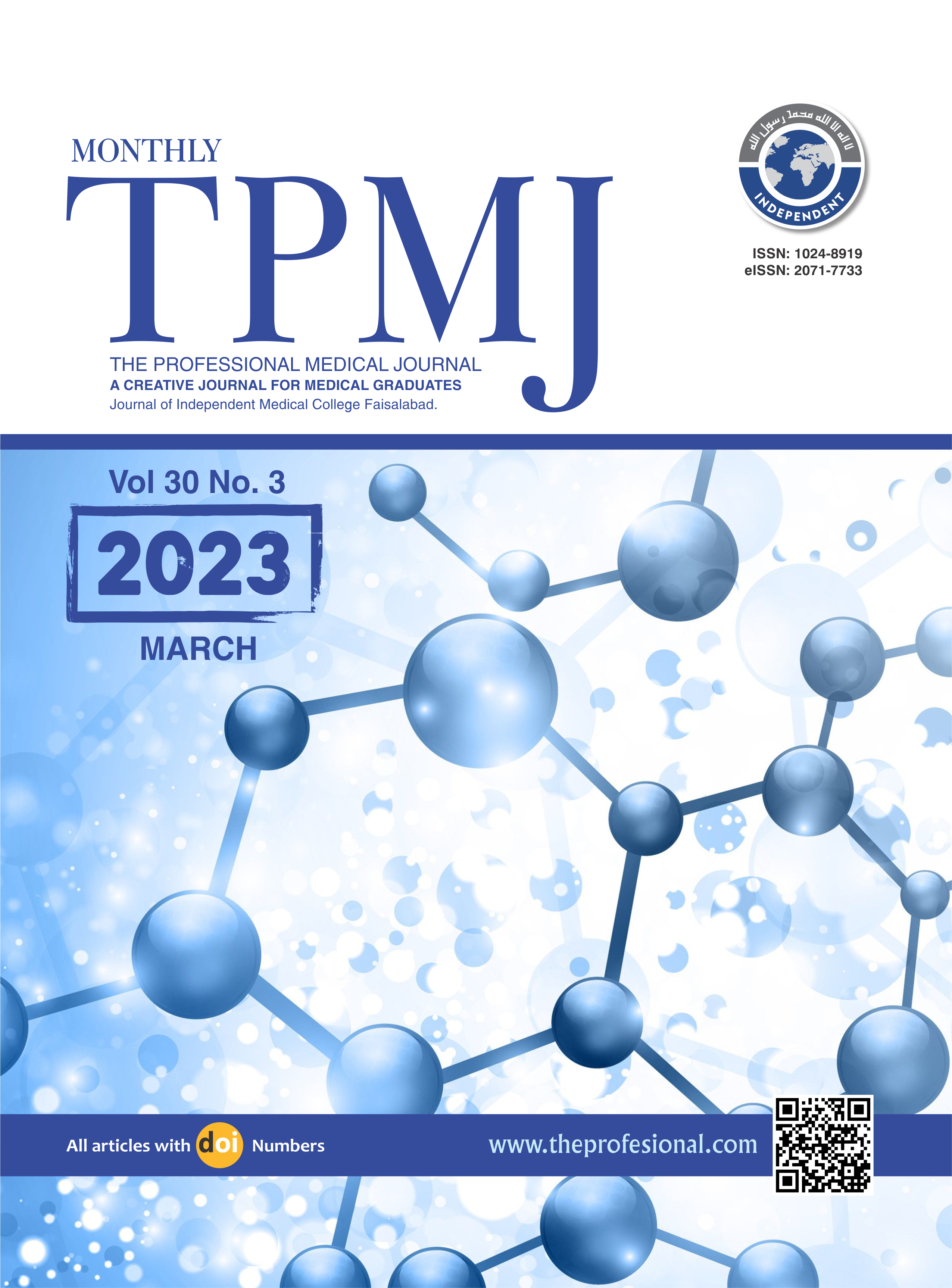 Downloads
License
Copyright (c) 2023 The Professional Medical Journal
This work is licensed under a Creative Commons Attribution-NonCommercial 4.0 International License.