BILIARY ATRESIA
ACCURACY OF ULTRASOUND IN DIAGNOSING BILIARY ATRESIA TAKING HISTOPATHOLOGY AS GOLD STANDARD
Keywords:
Biliary Atresia, Ultrasound, Triangular Cord Sign, Diagnostic Accuracy
Abstract
Objectives: To determine the accuracy of ultrasound in diagnosing biliary atresia
taking histopathology as gold standard. Design: Cross Sectional Study. Settings: Department
of Diagnostic Radiology and Gastroenterology at Children's Hospital and Institute of Child
Health, Lahore. Period: Over 1 year from 13-01-2015 to 12-02-2016. Material and Methods:
This study involved 210 infants aged between 2-6 weeks referred from outpatient department
and emergency of gastroenterology department with suspicion of biliary atresia. Ultrasound
of all these cases was carried out and biliary atresia was labeled on a positive triangular cord
sign. Core needle biopsy sample was taken from the liver adjacent to the porta hepatis and
histopathological examination was done. Results of histopathology were taken as gold standard
and results of ultrasonography were judged accordingly as true positive or false positive. A
written informed consent was taken from each patient. A predesigned proforma was used to
record patient's demographic details along with ultrasound and histopathological diagnosis.
Results: The mean age of the patients was 4.31±1.22 weeks. There were 109 (51.9%) male
and 101 (48.1%) female patients with a male to female ratio of 1.1:1. Ultrasound was found
97.5% sensitive, 87.7% specific and 95.2% accurate with positive and negative predictive value
of 96.31% and 91.5%, respectively. Conclusion: Ultrasound was found extremely sensitive tool
for the diagnosis of biliary atresia. Its non-invasive nature and lack of radiation exposure further
make it ideal for pre-operative diagnosis in suspected cases in future practice.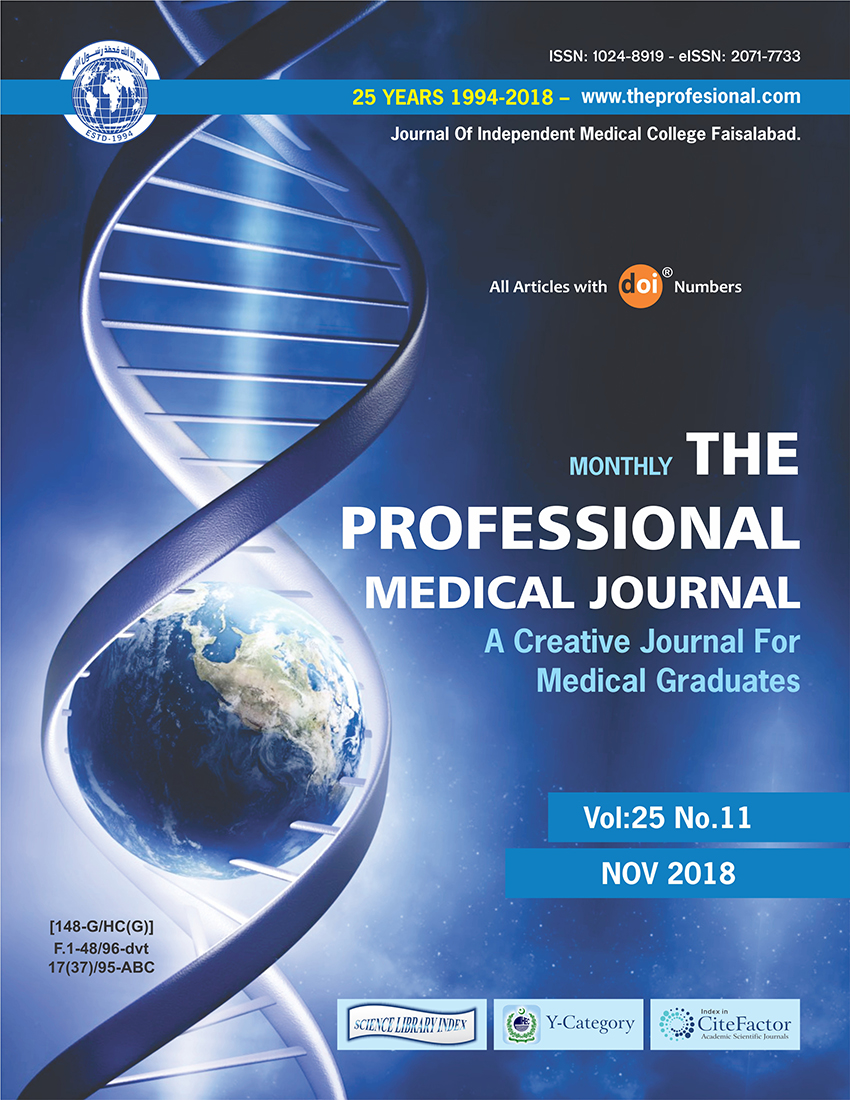 Downloads