A model pattern of Clinical Teaching and Learning, Team Objective Structured Bedside Assessment (TOSBA); Perception of Medical Undergraduates in Obstetrics and Gynecology Department.
Keywords:
Bedside Teaching, Formative Assessment, Students' Learning, Team Objective Structured Bedside Assessment (TOSBA)
Abstract
Objective: To evaluate the effectiveness of TOSBA for the teaching/learning of cognitive and non-cognitive clinical skills of medical undergraduates, compare it with other teaching/learning methodologies and evaluate the effects of TOSBA on ward test in Obstetrics & gynecology department. Study Design: Experimental study. Setting: Department of Obstetrics & Gynecology, Creek General Hospital, United Medical & Dental College, Karachi. Period: March 2018 to March 2020. Material & Methods: In this study the total sample size in: 3rd year= 90 students (n=90), 4th year=85 students (n=85) and 5th year=72 students (n=72). TOSBA was conducted for all students each year and were evaluated for their performance by two facilitators from the Obstetrics & gynecology department. The session was timed for 15 minutes. Results: The participants agreed that TOSBA was beneficial for teaching/learning of clinical skills. For clinical skills TOSBA was helpful with mean score 3.82 ± 0.97 in year 3, in year 4 =4.06 ± 0.82 and 4.19 ± 0.99 in year 5. For acquisition of communication and team-work skills through TOSBA the responses were quite positive. Conclusion: TOSBA has a positive impact and the key elements of TOSBA, its formative nature. Feedback and interaction with real patients are beneficial in acquisition of cognitive and non-cognitive skills for the medical undergraduates.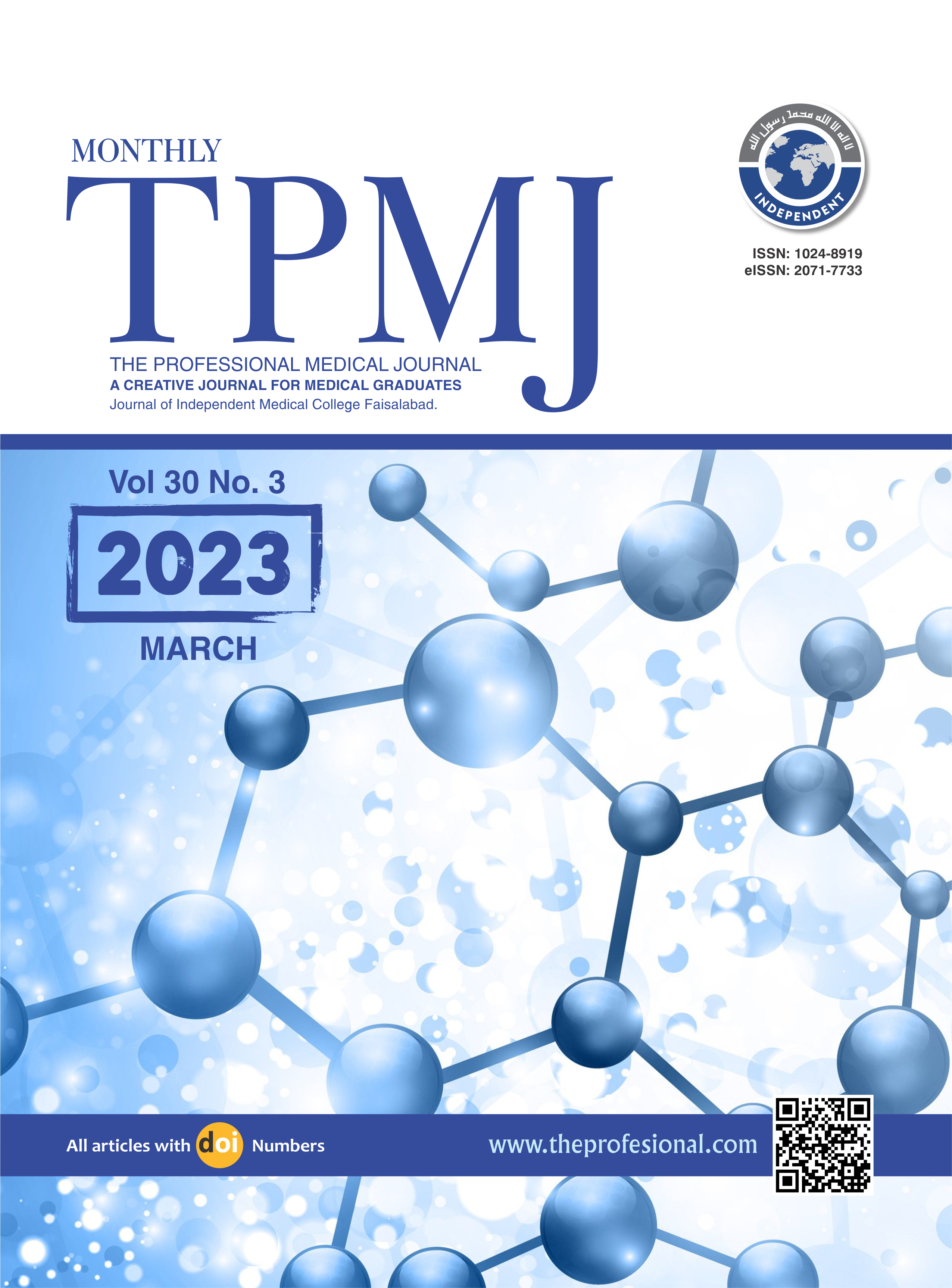 Downloads
License
Copyright (c) 2023 The Professional Medical Journal
This work is licensed under a Creative Commons Attribution-NonCommercial 4.0 International License.