Outcome of diagnostic laparoscopy in young patients presenting with acute nonspecific abdominal pain.
Keywords:
Acute Appendicitis, Diagnostic Laparoscopy, Non-specific Abdominal Pain
Abstract
Objective: To assess the role of diagnostic laparoscopy in young patients with Non-specific abdominal pain. Study Design: Prospective study. Setting: General Surgery Department, Hayatabad Medical Complex Peshawar. Period: January 2021 to December 2021. Material & Methods: A total of 140 young patients between the ages of 15 and 30 who had diagnostic laparoscopy for non-specific abdominal pain and met the inclusion criteria were included. Dates of admission, dates of operation, demographic and clinical information about patients were recorded. Results: 140 patients in all were enrolled. The mean age was 22.5 years, with a range of 15 to 30 years. There were 50(35.7%) females and 90(64.3%) males, of the total. Diagnoses and therapeutic treatment were feasible in 95 cases (67.8%), no pathology was found in 29 cases (20.7%), the preoperative picture was uncertain in 11 cases (7.8%), and no diagnosis was obtained following laparoscopy in 5 cases (3.6%), respectively. Conclusion: Early diagnostic laparoscopy in young patients is a safe and effective procedure. As a result, it is a useful investigative technique for acute abdominal pain that has not been properly identified.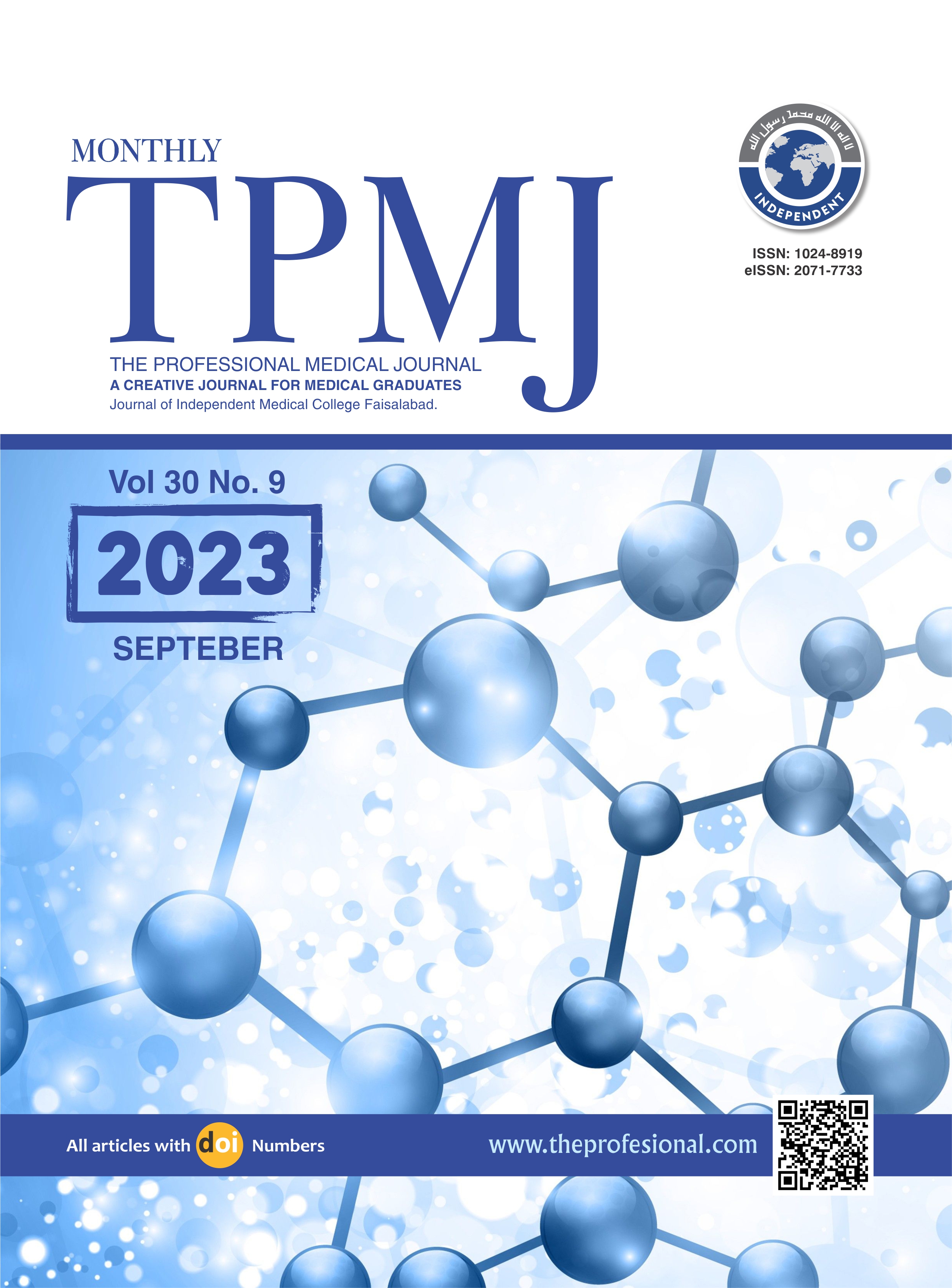 Downloads
License
Copyright (c) 2023 The Professional Medical Journal
This work is licensed under a Creative Commons Attribution-NonCommercial 4.0 International License.