HYPERTENSIVE PATIENTS;
IMPAIRED GLUCOSE TOLERANCE
Keywords:
Hypertension,, Impaired Glucose Tolerance,, OGTT.
Abstract
Introduction: Hypertension along with impaired glucose tolerance has
additive effect on the development of complications. Insulin resistance mediates accelerated
development of hypertension related complications. Study Design: Cross-sectional study.
Setting: Outpatient department of Dow university hospital. Period: 1st March 2017 to 31st March
2017. Method: OGTT was performed in 120 non-diabetic hypertensive patients presenting.
Results: Among 120 patients, 77 were males whereas females were 43. Impaired glucose
tolerance was found in 30.8 % patients. 40.5% were males and 59.4% were females. Conclusion:
Impaired glucose tolerance can lead to future development of vascular complications in
hypertensive patients due to lipogenic effects of insulin.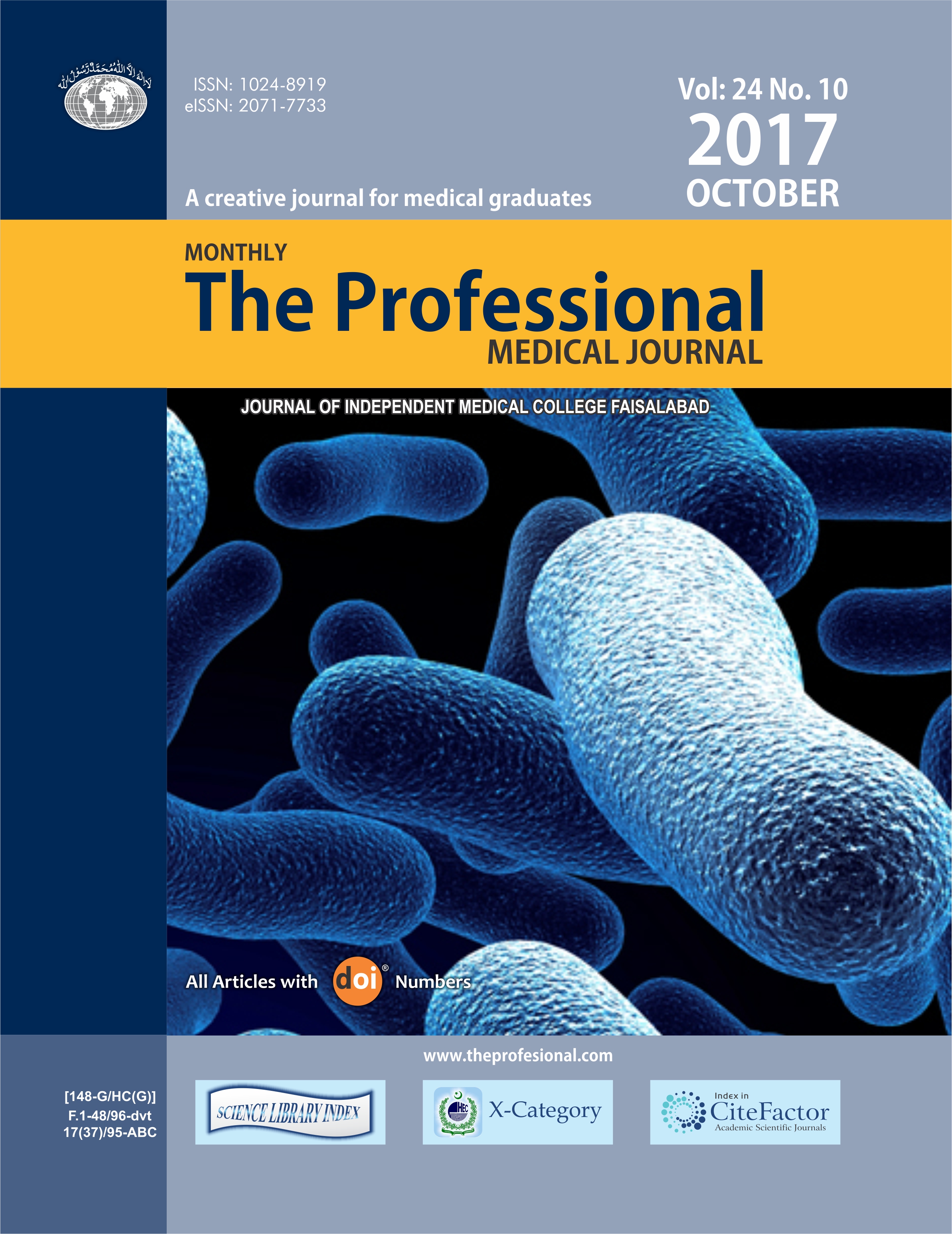 Downloads