PERIPHERAL LYMPH GLANDS;
ARE WE JUSTIFIED IN TAKING THESE OUT FOR HISTOPATHOLOGY IN OUR PATIENTS?
Keywords:
Lymph Node,, Cervical,, Axillary,, Inguinal,, Diagnostic Yield.
Abstract
Background: Enlarged lymph glands almost always represent a local or systemic
disease that may be benign or malignant. We see many patients including the referred ones
in our OPD clinic and subsequently do the excision of quite a big proportion of the enlarged
glands especially the cervical glands. Study Design: Descriptive study. Setting: Retrospect
by reviewing the operative and histopathology department of King Edward Medical University.
Period: April 2016 to April 2017. Methods: We will analyse the record of 121 patients who had
peripheral lymph gland enlargement and presented to us. Results: Ours results show that the
mean age of our patients was 25.03±18.06 years. We found that 40% of our patients had a
definitive diagnosis from the histopathology of excised lymph nodes while 35.5% of the patients
had reactive hyperplasia and 25% of the patients had inconclusive results and we were unable
to help them. Conclusion: Our results conclude that the lymph nodes are a very good source of
getting the diagnosis especially the cervical lymph nodes with a diagnostic yield of 76.4% and
we may need to have a more robust criteria for excising the peripheral lymph glands in order to
improve the diagnostic yield from 40%.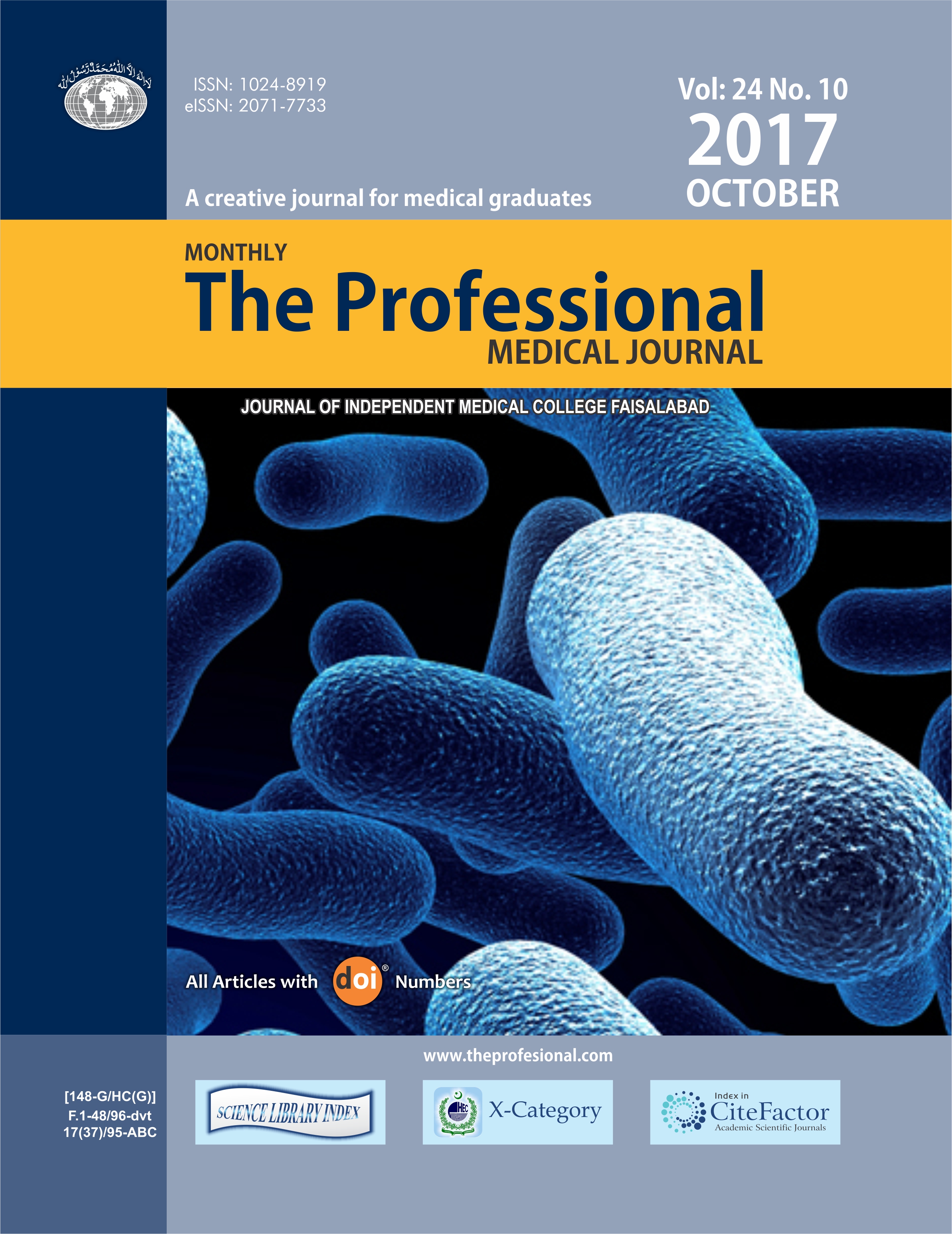 Downloads