A pilot study to assess justification of radiographic evaluation for developmental dysplasia of the hip.
Keywords:
Congenital Dysplasia Hip, DDH, Developmental Dysplasia of the Hip, Musculoskeletal, Pediatrics, Ultrasound, X-Ray
Abstract
Objective: To evaluate justification of radiography in patients referred for the evaluation of Developmental dysplasia of the hip (DDH). Study Deign: Retrospective Cross Sectional study. Setting: Department of Radiology, Northwest School of Medicine, Peshawar. Period: Jan 2020 till Dec 2021. Material & Methods: Patient database was searched for paediatric patients (<18 years old) who underwent plain radiography for the purpose of diagnosis of DDH over a period of 2 years. The basic demographics including age of the patient at the time of the investigation were abstracted and analysed. X-rays performed on a patient younger than 6 months were deemed as 'Not Justified'. Results: The frequency of positive cases was 12.5%. Radiography was deemed not justified in 5.4% of the cases. Conclusion: There is need to create further awareness among referring physicians regarding modalities employed in assessment of DDH in order to avoid unjustified radiation exposure.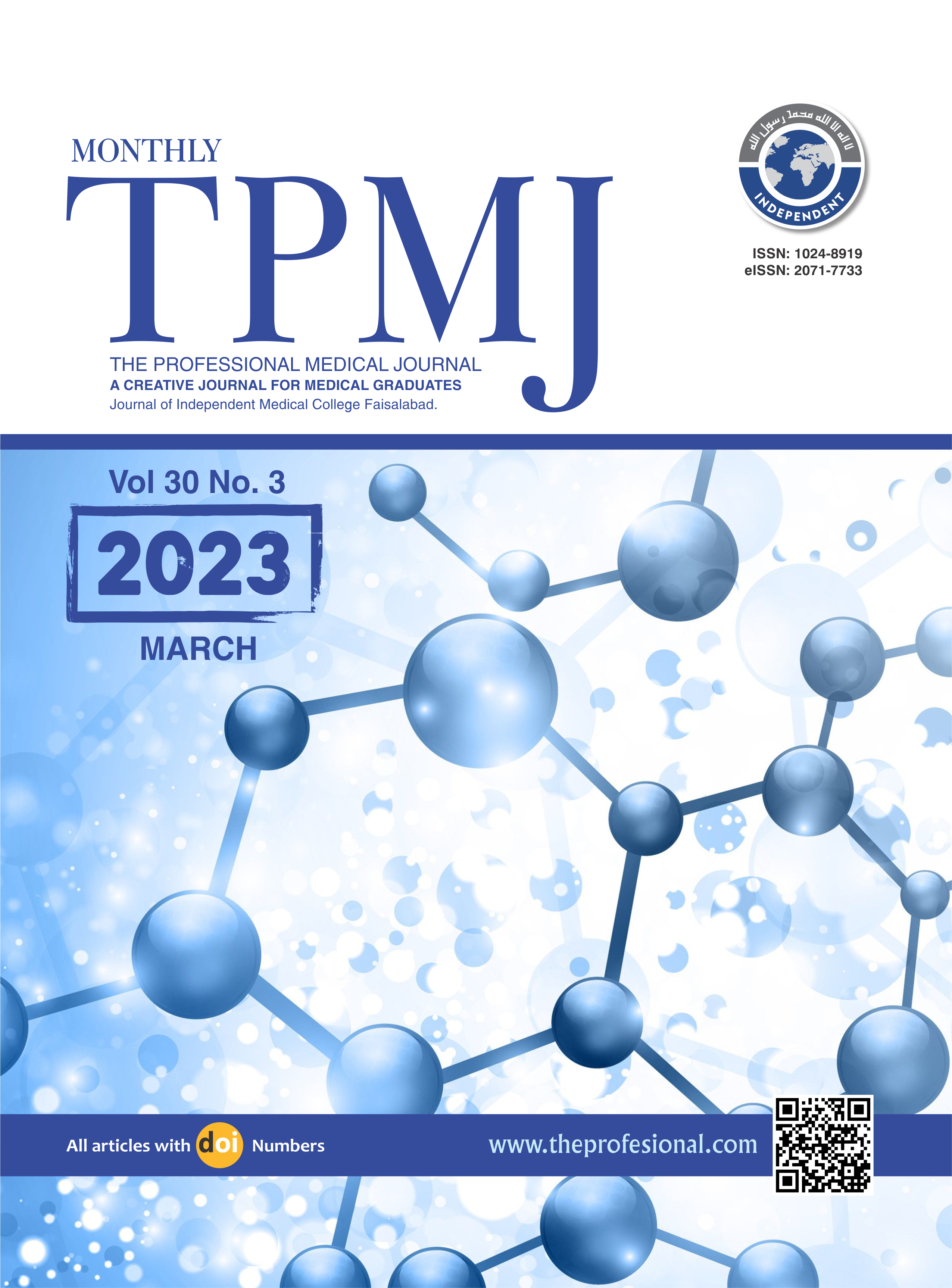 Downloads
License
Copyright (c) 2023 The Professional Medical Journal
This work is licensed under a Creative Commons Attribution-NonCommercial 4.0 International License.