Fetal and maternal outcomes of trial of Labour with uterine scar.
Keywords:
Trial of Labor, Uterine Scar, Vaginal Birth, Perinatal Complications
Abstract
Objective: To ascertain the vaginal birth rate following the trial of uterine scar and its outcomes. Study Design: Cross-sectional Observational study. Setting: Department of Gynecology Bakhtawar Amin Trust Teaching Hospital Multan. Period: 6th August 2020 to 6th August 2021. Material & Methods: After passing through selection criteria, all enrolled women underwent serial ultrasound including pelvis ultrasound to access scar thickness up to thirty-six gestation weeks. All women were evaluated for baseline investigations, clinical history, and underwent cardiotocography (CTG) which was then followed by a trial of labor (TOL). Women who experienced spontaneous labor after TOL were observed through partogram and intrapartum CTG. All maternal and fetal outcomes were observed. Results: Out of these 80 women, 51 (63.7%) had successfully given birth through the vaginal route while 29 (36.2%) underwent emergency CS following TOL. The majority of enrolled women, 62 (77.5%) had age less than 35 years, 45 (56.2%) had parity 1-4, and 74 (92.5%) had gestation age >36 weeks. 3 (5.8%) women had a history of VBAC and all had parity >4. Among the women with successful VBAC, the majority were younger than 35 years (88.2%), parity less than 4 (62.7%), and all were positive for previous successful VBAC. Postpartum hemorrhage was the most reported maternal complication (3.9%). Three (4.4%) experienced intra-uterine deaths which were the major fetal complications. Conclusion: Trial of vaginal birth following cesarean section could be a preferable option given its association with low fetal and maternal complications and considerable success rate.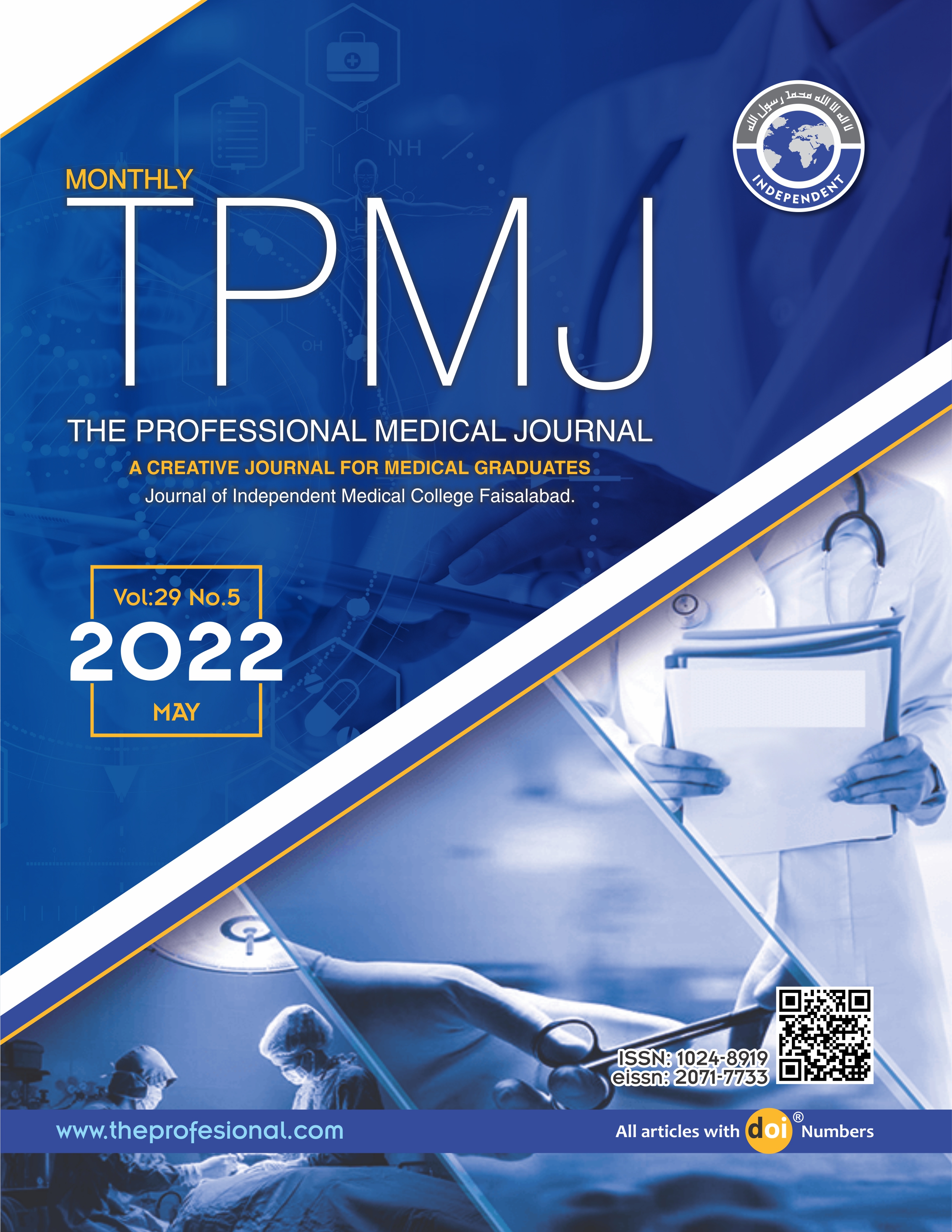 Downloads
License
Copyright (c) 2022 The Professional Medical Journal
This work is licensed under a Creative Commons Attribution-NonCommercial 4.0 International License.