SARS-2 lessons learned so far from Pakistan Perspective (A Review).
SARS-2 lessons learned so far from Pakistan Perspective (A Review)
Keywords:
SARS-2, Severe Acute Respiratory Syndrome-2
Abstract
Summary: The COVID-19 outbreak started in December 2019, first from the China city, Wuhan. The rapid spread of the virus has affected the worldwide population involving 208 countries including UK, USA, Spain, Italy and Pakistan, and has been declared a global pandemic by the WHO. Strict measures have been taken globally to control the COVID-19 outbreak. With limited availability of resources, the government of Pakistan to different measures to prevent the spread, such as establishing screening and testing, isolation and quarantine facilities and training medical professionals and enforcing lockdown. Pakistan ranking 5th in the list of Populated countries and also being a developing country, requires financial aid as well as facilitation to combat the outbreak. Also overviewing the measures, proper hospital facilities are to be established and should be available in every region of the country, whereas the testing and screening facilities are required to be set as per the population of the country. The vaccines being introduced worldwide, its arrival in Pakistan and making it available for the population is also an effort made by the Government to bring back things to normal. Educating citizens and abiding by the safety rules to prevent the spread is still the area that needs to be worked upon. We have highlighted the measures and steps taken by the Pakistani government in last one year, to combat COVID-19 and to ensure the country's safety and minimize mortality.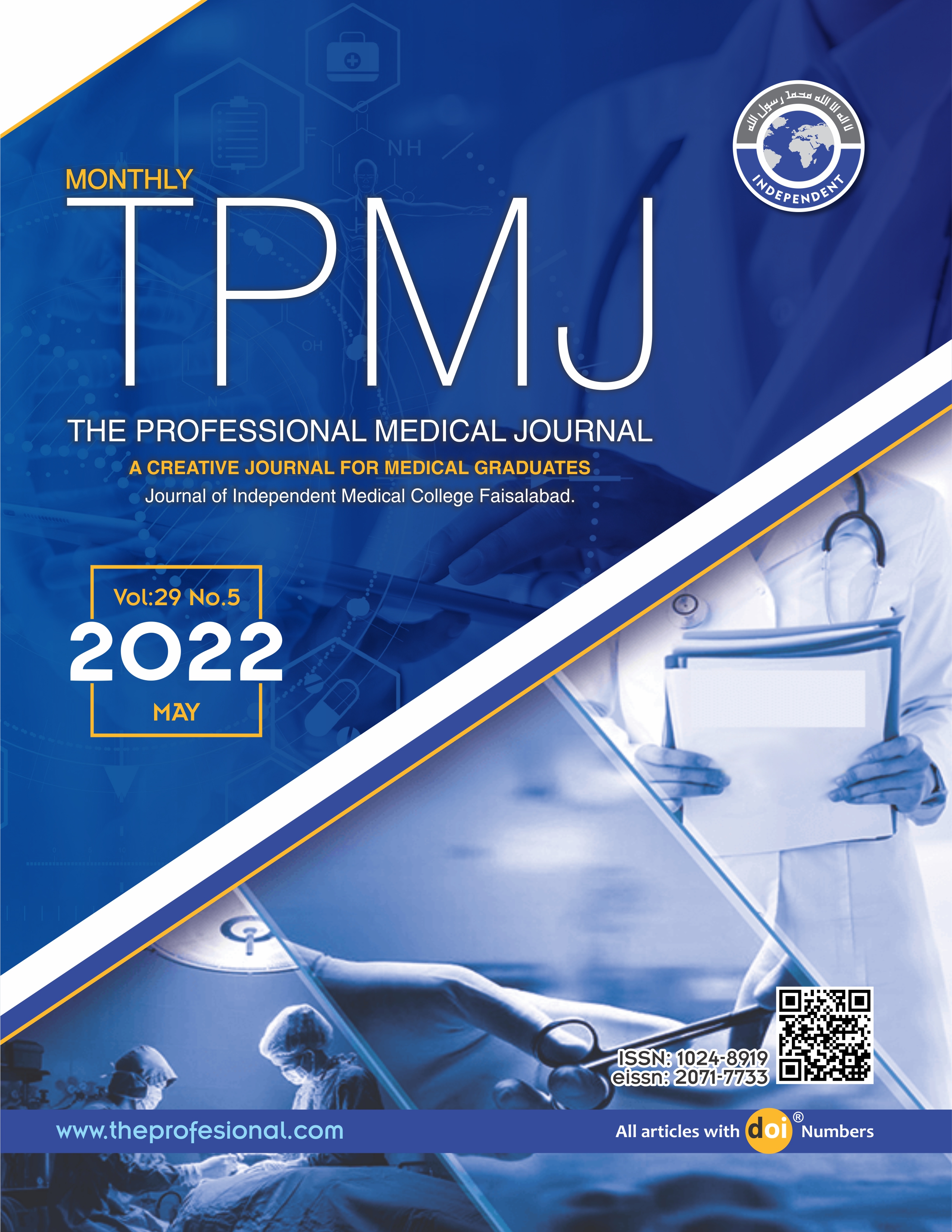 Downloads
License
Copyright (c) 2022 The Professional Medical Journal
This work is licensed under a Creative Commons Attribution-NonCommercial 4.0 International License.